Stream T2 Pro
Stream T2 Pro
Additional HDMI transmitter for Stream S2 Pro
Always included
HDMI transmitter

User manual

HDMI adapter (male > female)

Micro USB cable
Stream T2 Pro
Stream T2 Pro
Additional HDMI transmitter for Stream S2 Pro
In stock
Do you already have a Stream S2 Pro set? Use this separate HDMI transmitter if you want to wirelessly connect an extra laptop to one monitor at the same time. Buy multiple Stream T2 Pros to connect up to 20 laptops simultaneously. You switch between connected laptops with the push of a button on the HDMI transmitter. Having a meeting and sharing presentations with a large group has never been easier.
View full details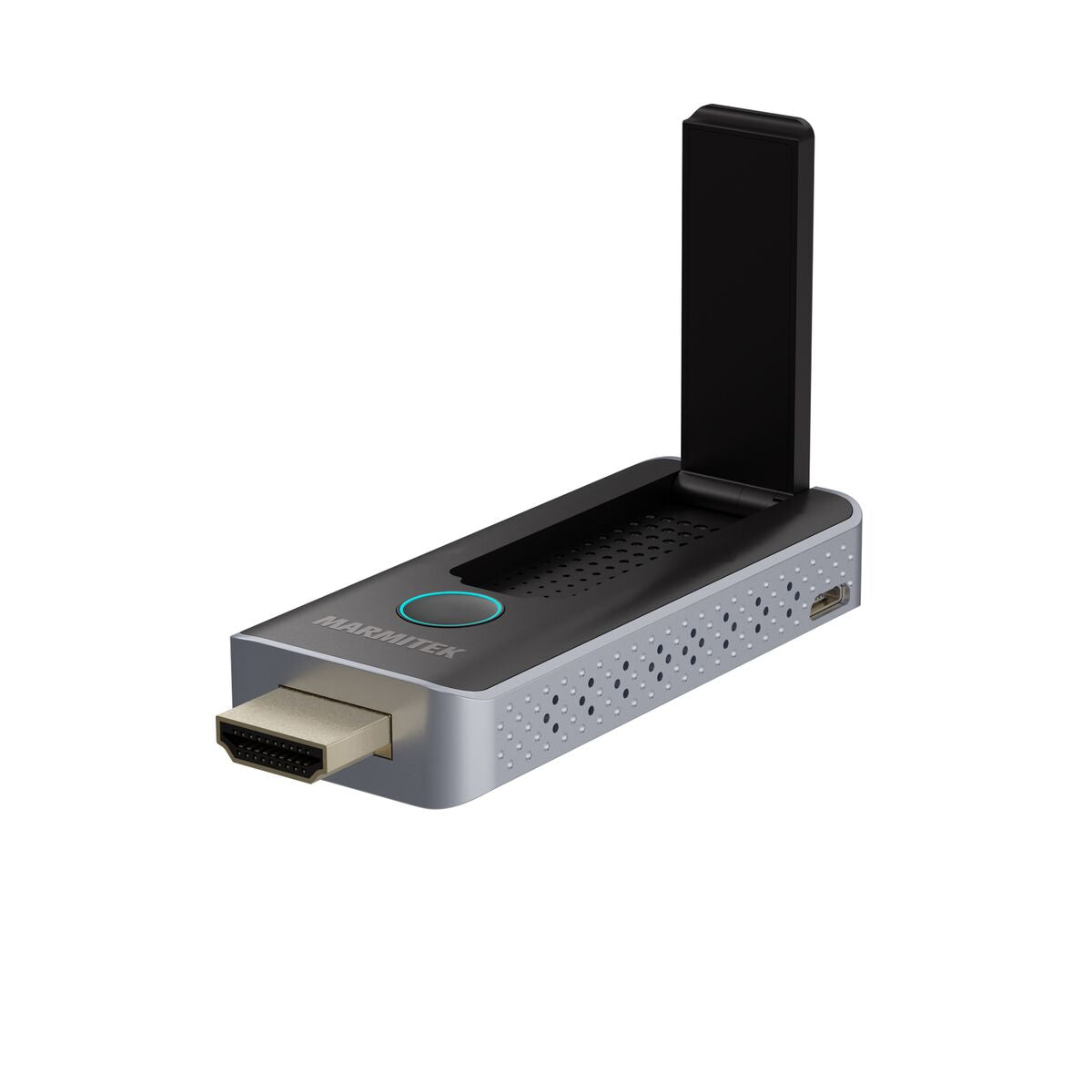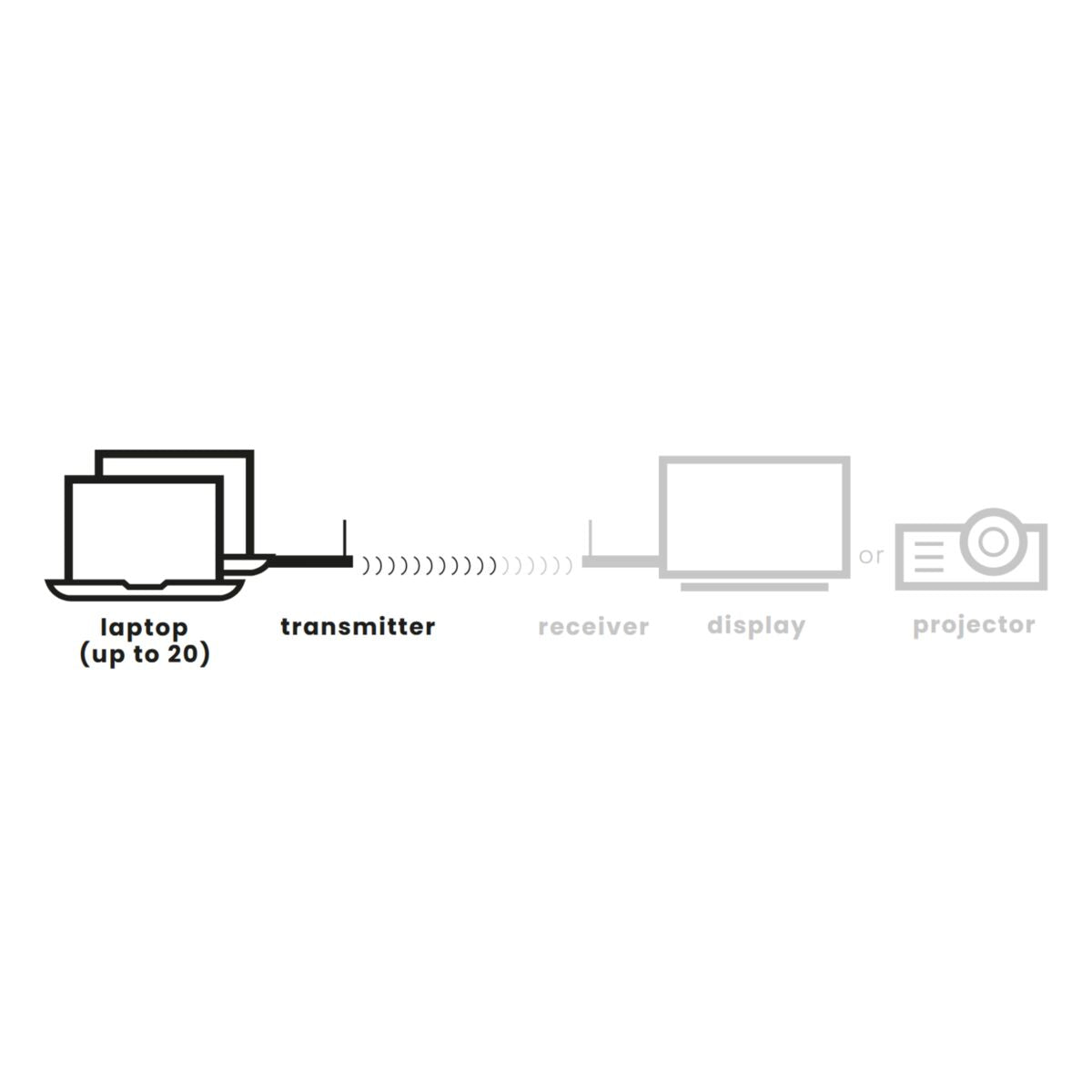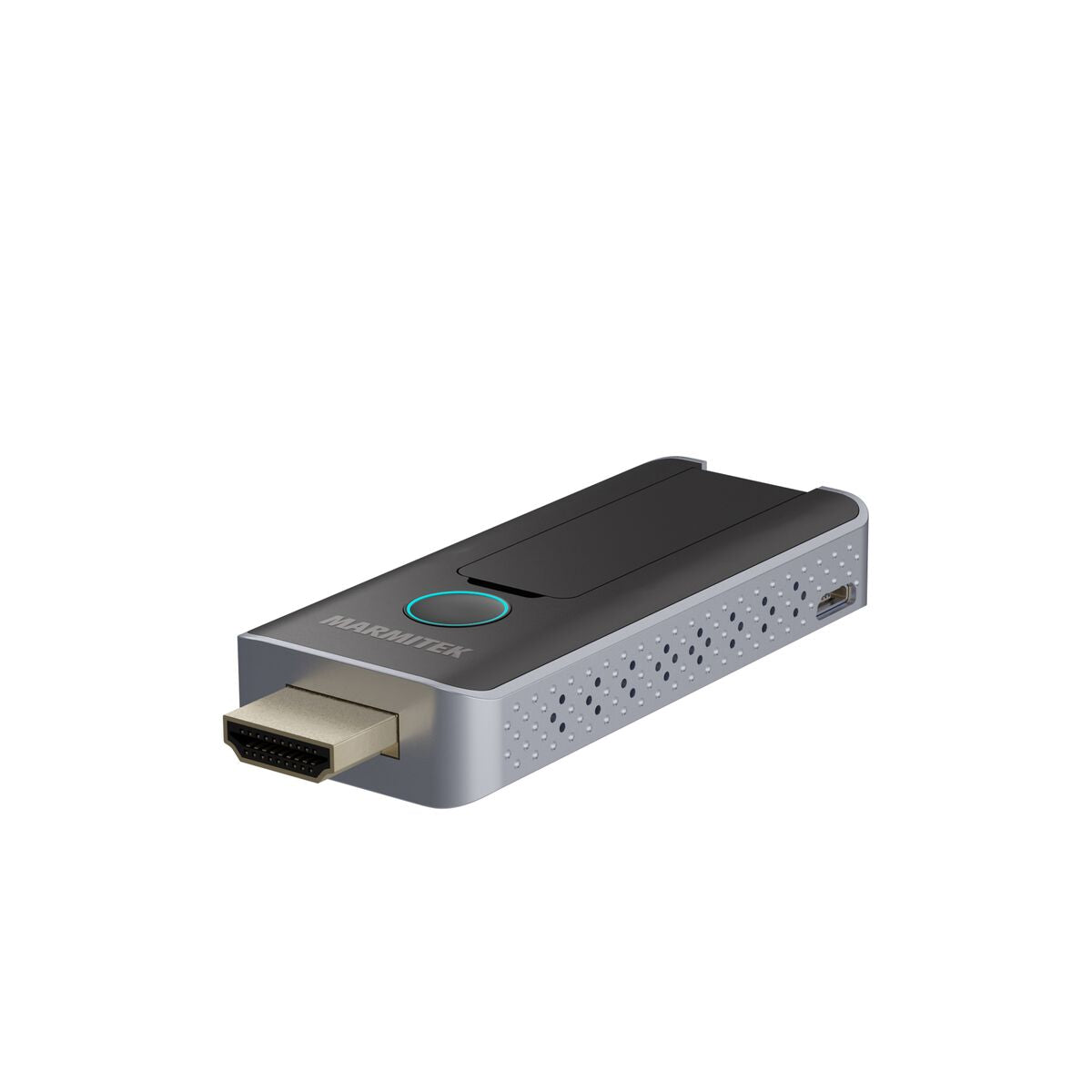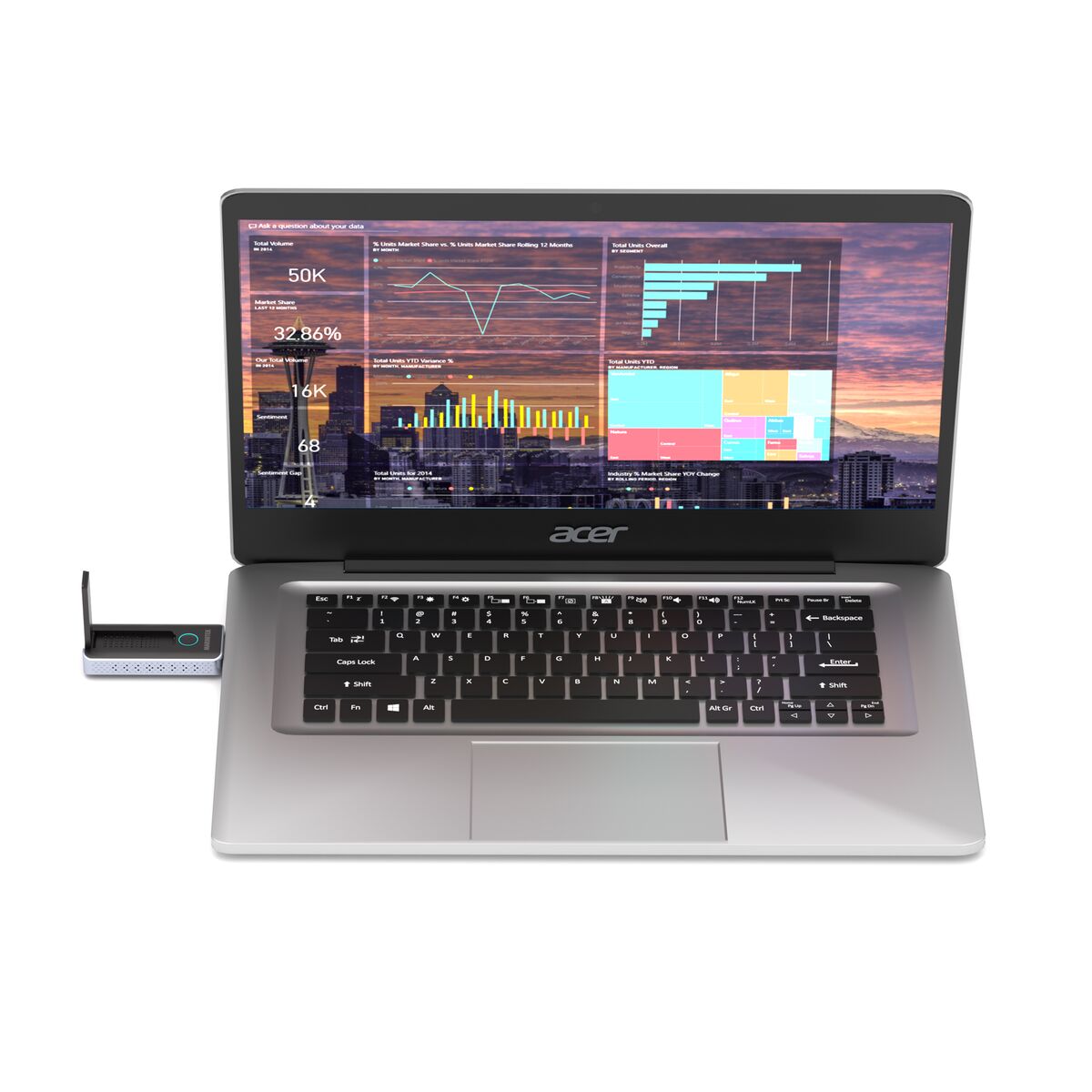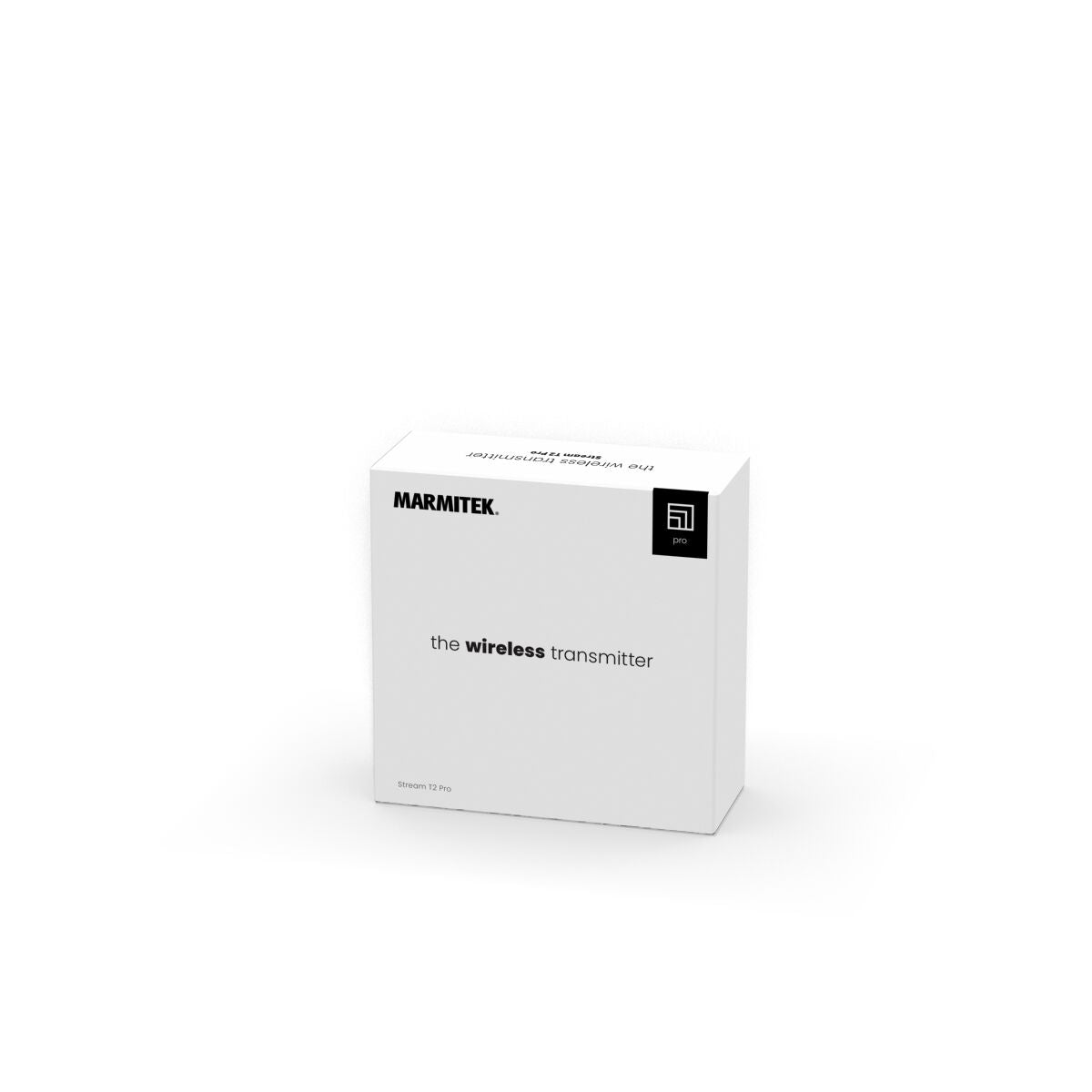 Stream T2 Pro
Product description
Extra HDMI transmitter voor de Stream S2 Pro set
Supports video resolutions up to Full HD 1080p/60Hz.
Plug the HDMI receiver into the HDMI input on your display or projector and power via a USB port.
Plug the HDMI transmitter into the HDMI output or USB-C port on your laptop, MacBook or Chromebook without the use of an additional power cable.
Turn your PC or laptop into a media center and share content wirelessly on a display mounted on a floor stand or wall mount.
Connect up to 20 HDMI transmitters to a single HDMI receiver and easily switch between presenters with a press of a button.
Use your smart phone or tablet (Android or Apple) to stream content wirelessly to the receiver via the built-in AirPlay or Miracast function (screen mirroring).
Technical specifications
Ambient Temperature
0 ~ 40 °C
Power Supply
100-240 VAC 50/60 Hz, 5 VDC Adapter
Operating Frequency
5 GHz
Operating Range
Up to 20 meters LOS (line of sight)
USB input
1x micro-USB (power supply)
Dimensions (h x w x d)
83 x 32 x 13 mm
Video Resolutions
1080p@60Hz
PC Resolutions
Max 1920 x 1080
HDMI Standards
HDMI 1.4 / HDCP 1.3
Downloads
Reviews
Frequently asked questions
What is the maximum distance between the transmitter and receiver?

Up to 20 metres LOS (line of sight)
Do I need to install drivers on my laptop?

No, you don't need to install anything at all. The Stream T2 Pro is "plug-and-play" and works right out of the box.
Do you still need to separately supply the transmitter with power?

No, in many cases the laptop will supply enough power through the HDMI output to power the HDMI transmitter. In the unlikely event that the HDMI output of your laptop does not supply enough power, but it does have a USB-C port, then you can use the included USB-C to HDMI adapter to connect the HDMI transmitter to the USB-C port of your laptop. This provides sufficient power to power the transmitter and supports image and audio transmission. If your laptop does not have a USB-C port, you can provide the HDMI transmitter with power separately using the supplied micro-USB cable.
Can I trust that my (confidential) content is streamed securely, without the risk that someone can (unauthorised) access this content?

Yes. The wireless HDMI cable maakt uses AES 128-bit encryption and WPA2/WPA-PSK/WPA2-PSK authentication protocol to secure wireless data transfer. The video content is also protected with HDCP (High-bandwidth Digital Content Protection) to prevent illegal copying.
Can I use the Stream S2 Pro system in multiple conference rooms that are next to or close to each other?

Yes, every receiver has a unique ID. You can then connect the transmitters to the receiver installed in that room so that it does not interfere with receivers in adjacent or nearby rooms.
Is there a storage system available where I can store the transmitters in my conference room?

Yes, you can use the Stream A1 Pro storage tray for this (sold separately)
Can I connect multiple transmitters to the receiver at the same time, for example, if I have a meeting with multiple people who all need to be able to present?

Yes, the Stream S2 Pro supports up to 20 transmitters. You can easily switch between the different laptops at the touch of a button.
Do I first need to pair additional transmitters with the receiver?

1. Turn on the receiver and wait until it boots up and the home page appears on the screen. 2. Make sure all other available transmitters are OFF. 3. Turn on the transmitter and wait about 15 seconds. The indicator LED will change from static red to static blue and ""Pairing Successful"" will appear on the screen. If pairing does not happen automatically, it is wise to reset the transmitter. Press and hold the button on the transmitter until the indicator LED flashes quickly, after which the transmitter will reboot.
The status LED on the transmitter stick stays red

This means that the transmitter stick does not receive enough power. Not all HDMI ports deliver enough power to power the stick. In those cases, you can use the supplied USB-C > HDMI adapter, and connect the transmitter stick to the USB-C port. If there is no USB-C port, you can provide the transmitter stick with extra power by connecting the supplied micro-USB cable.
The status LED on the transmitter stick continues to flash red instead of blue.

This means that the transmitter stick cannot connect to the receiver, due to one of the following reasons: 1. The receiver is OFF: Turn on the display or projector and check whether the receiver status LED is flashing blue. 2. The transmitter is not paired with the receiver: press and hold the transmitter button until the status LED flashes quickly, the transmitter will then reboot and automatically pair with the receiver.
I have connected the transmitter stick to an HDMI port on my laptop, but it is flashing purple and I am unable to share my screen.

If the status LED flashes purple, it means it is not receiving a video signal from the laptop. Check the image settings of your laptop. In Windows 10, you do this by pressing the Windows logo key +P and selecting an option, or by right-clicking on the desktop and opening Display Settings.
I have connected the transmitter stick to a USB-C port on my laptop using the included USB-C > HDMI adapter, but it's flashing purple and I am unable to share my screen.

If the status LED flashes purple, it means it is not receiving a video signal from the laptop. In this case, your USB-C port may not support video. Not all USB-C ports support video output; for this, the USB-C port must support DisplayPort Alt Mode or Thunderbold 3. More information, and a list of devices that support it, can be found on this website:

https://en.everybodywiki.com/List_of_devices_with_video_output_over_USB-C
Need help?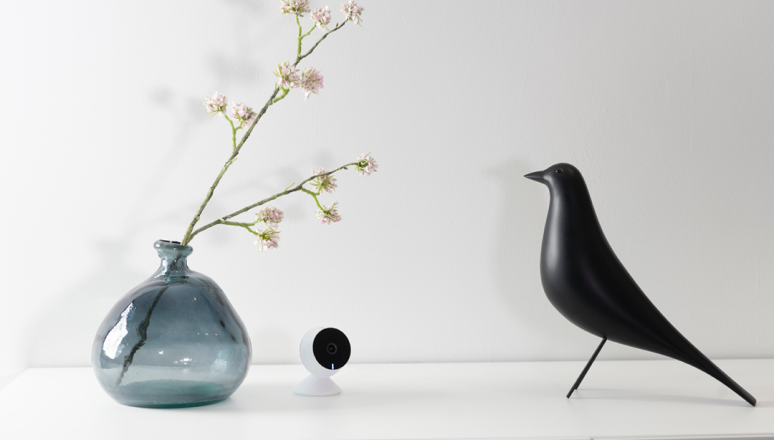 NEED HELP?
WE ARE HERE TO HELP YOU!
If you have any questions about our products or our services, do not hesitate to contact our customer service. Our employees are ready to help you and answer your questions.