BoomBoom 55
BoomBoom 55
Bluetooth transmitter - AptX Low Latency
Always included
Bluetooth audio transmitter

Mini-jack audio cable | 70 cm

Micro USB to USB cable | 80 cm

Mini-jack adapter cable 15 cm

Power adapter

User manual
BoomBoom 55
BoomBoom 55
Bluetooth transmitter - AptX Low Latency
In stock
Use this Bluetooth transmitter TV to stream the sound of a TV wirelessly to up to 2 Bluetooth headphones. With the BoomBoom 55, you can stream sound from a TV that does not have Bluetooth to Bluetooth headphones. The BoomBoom 55 has digital audio inputs and aptX Low Latency. AptX Low Latency ensures that there is no lag between the image you see on TV and the sound you hear through your headphones.
AptX Low Latency
AptX
AAC
Multipair
View full details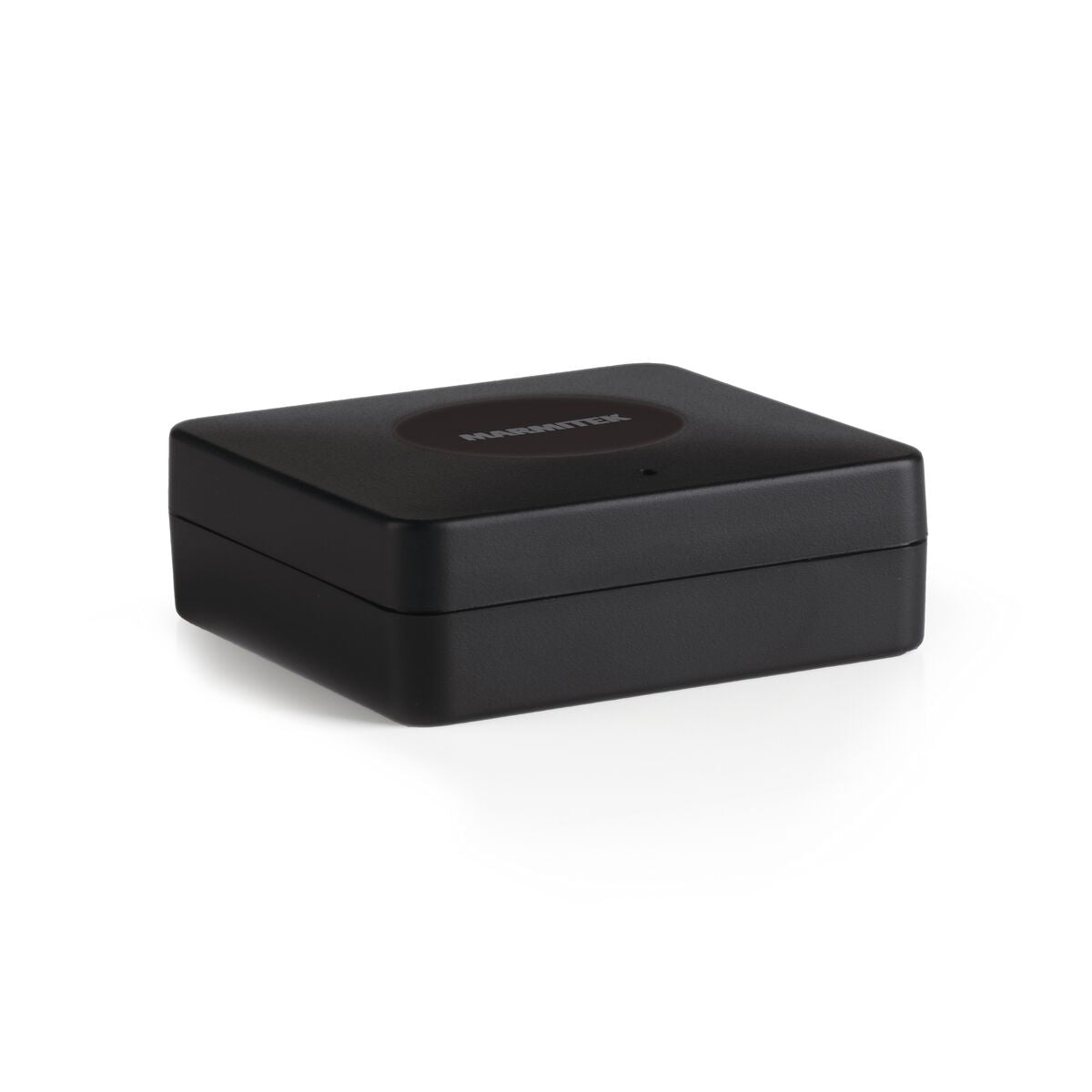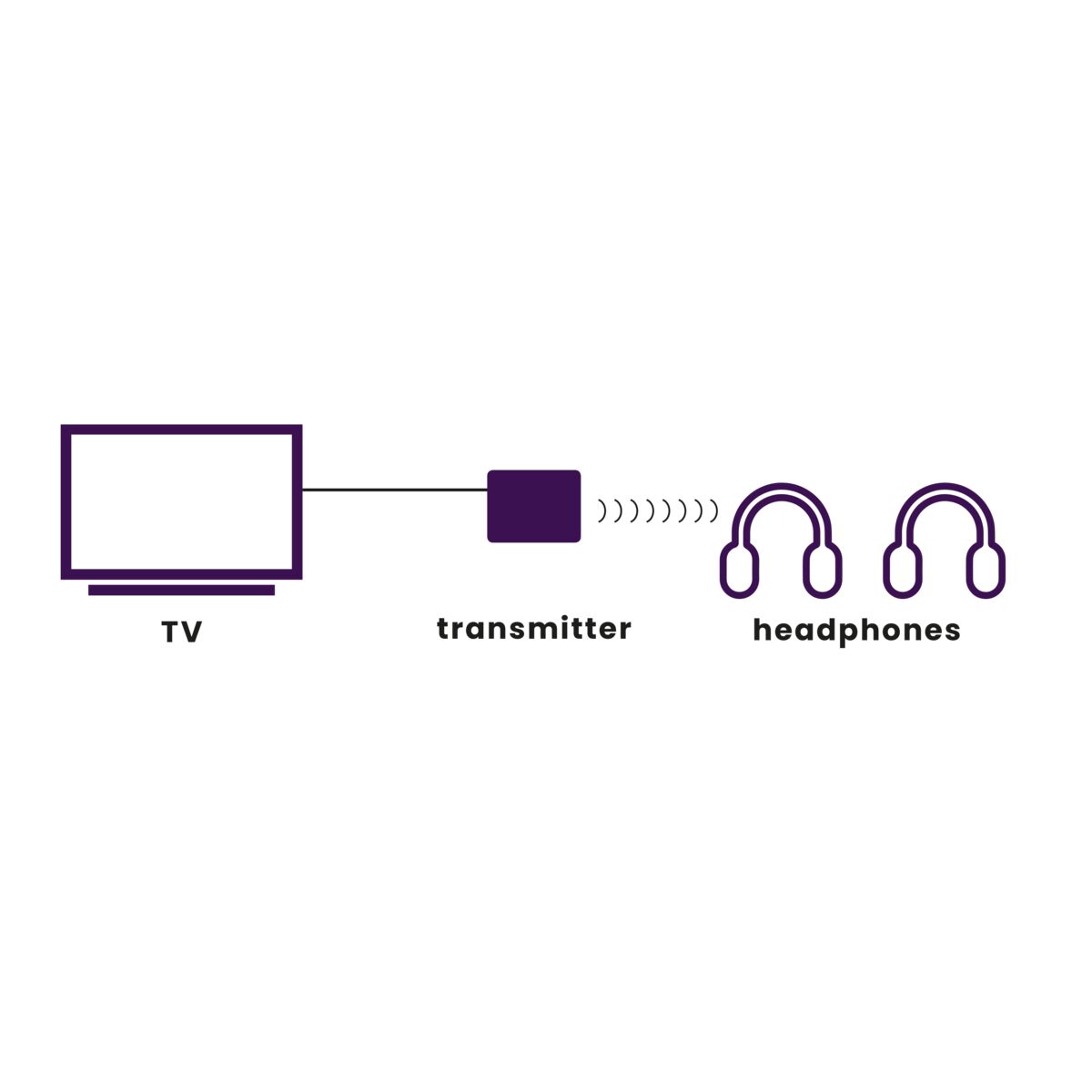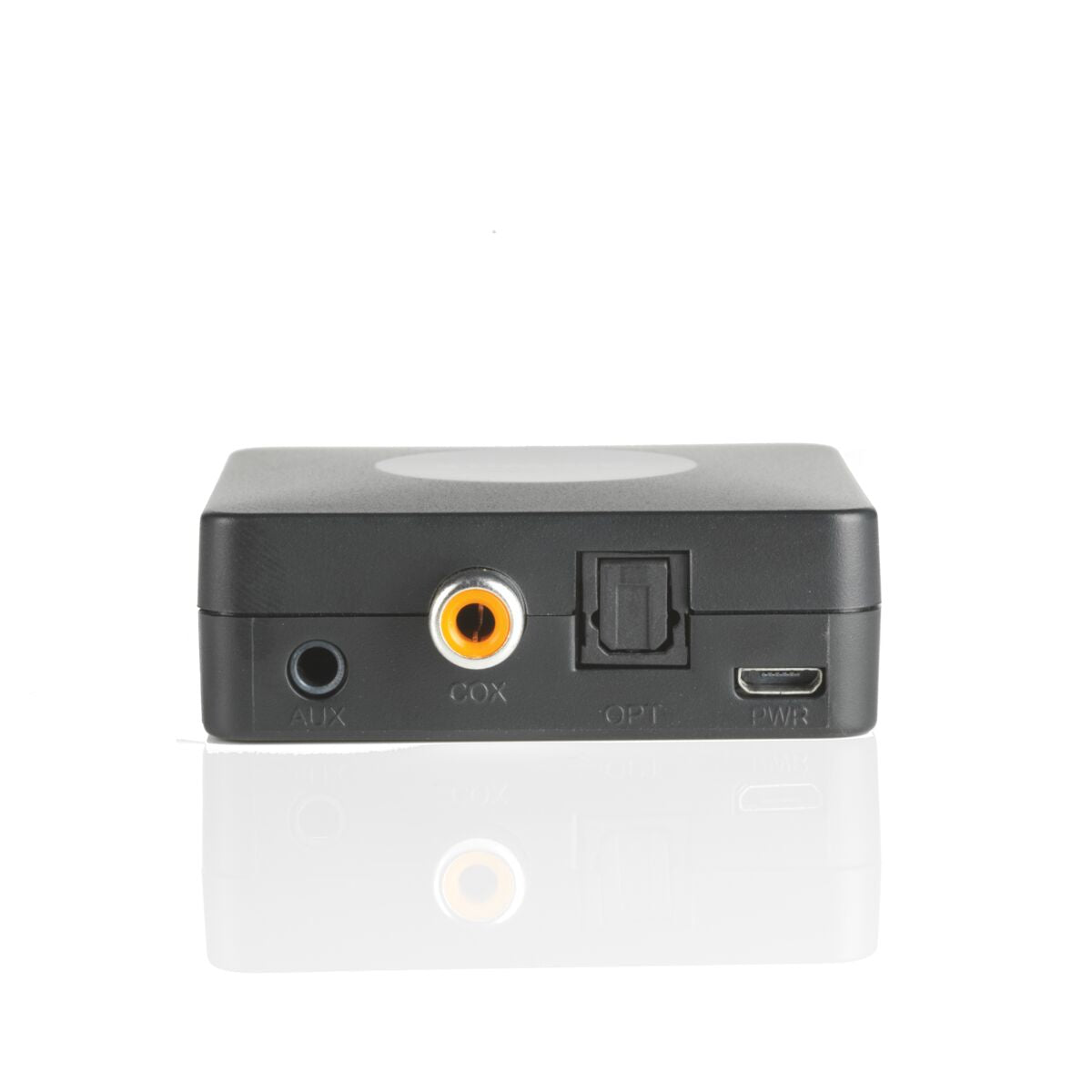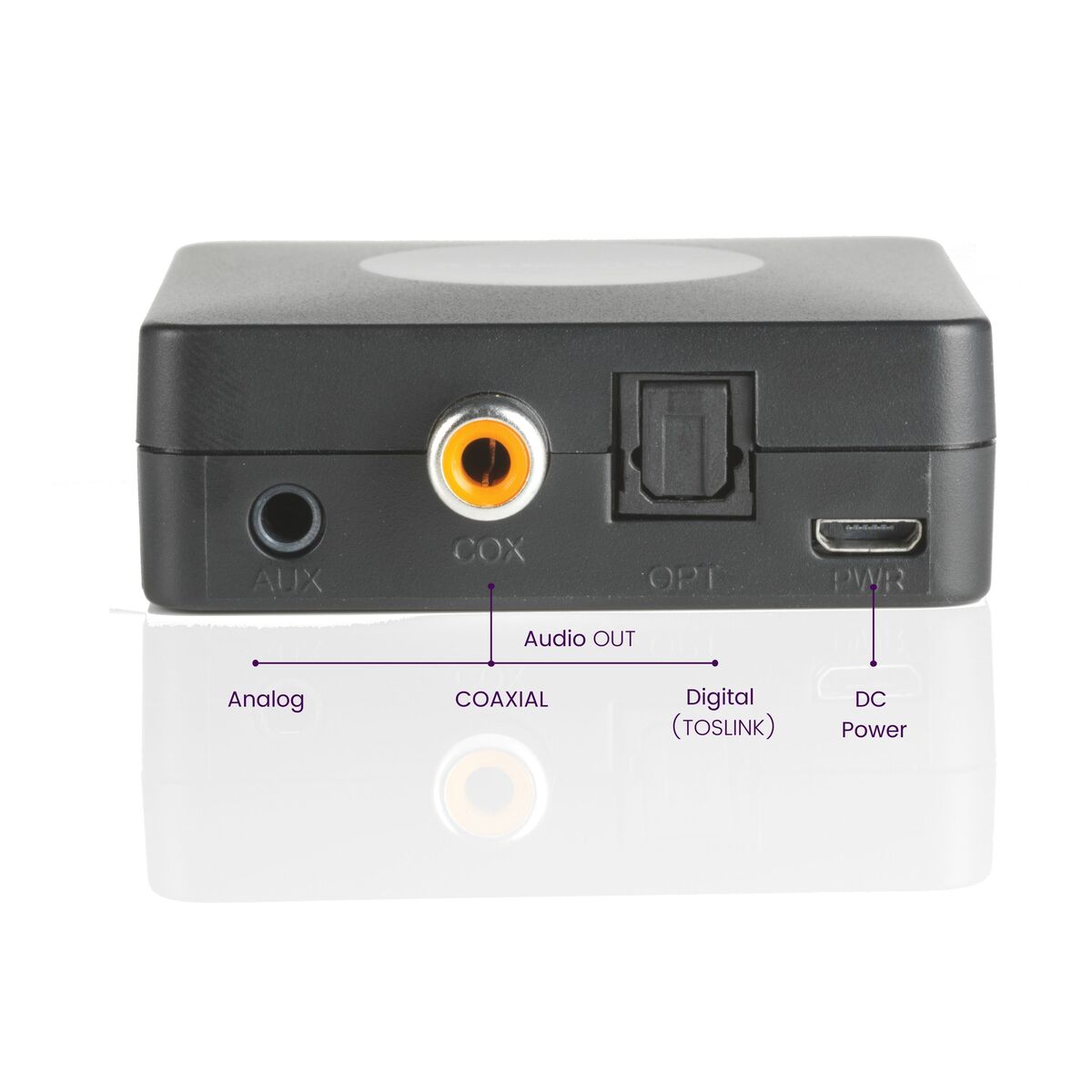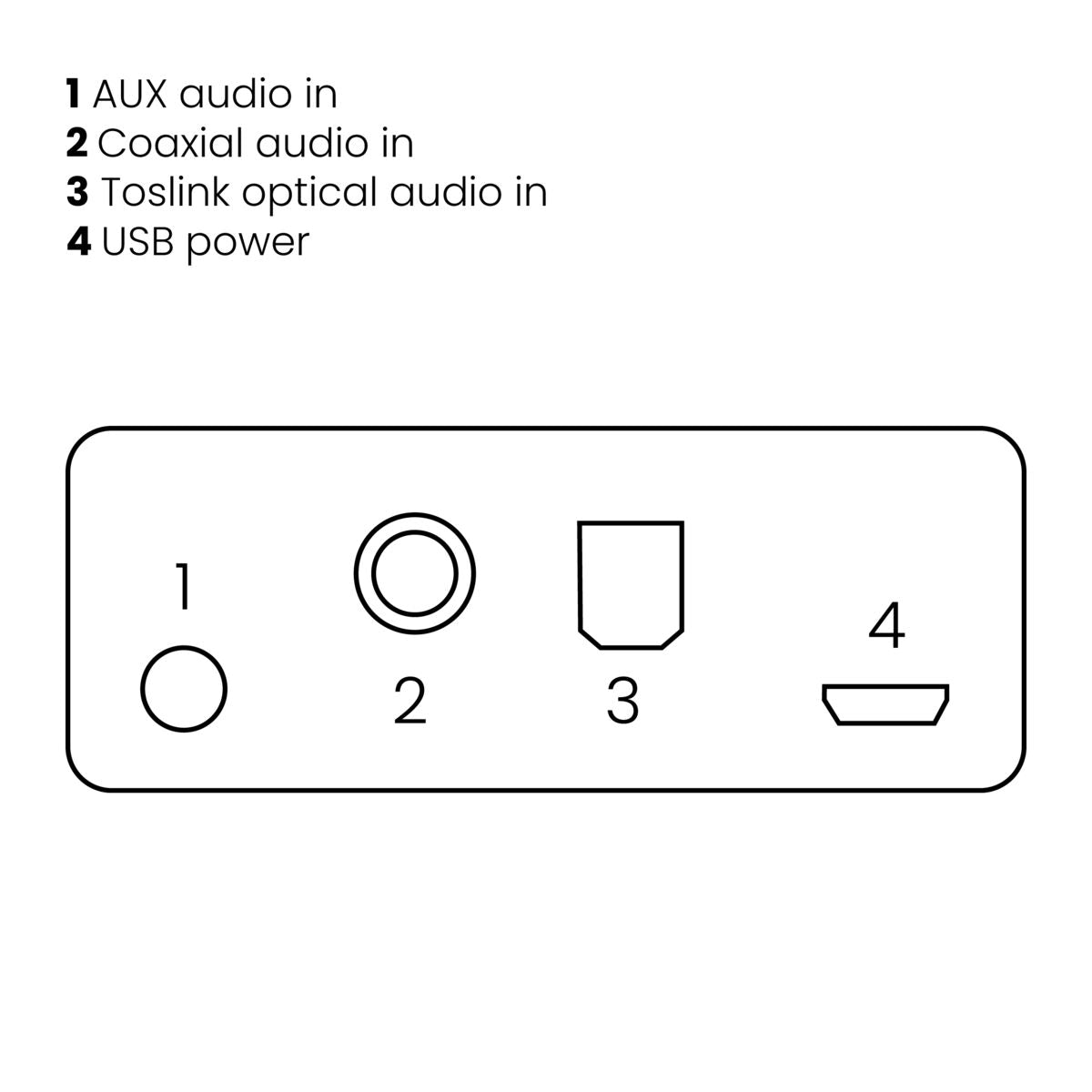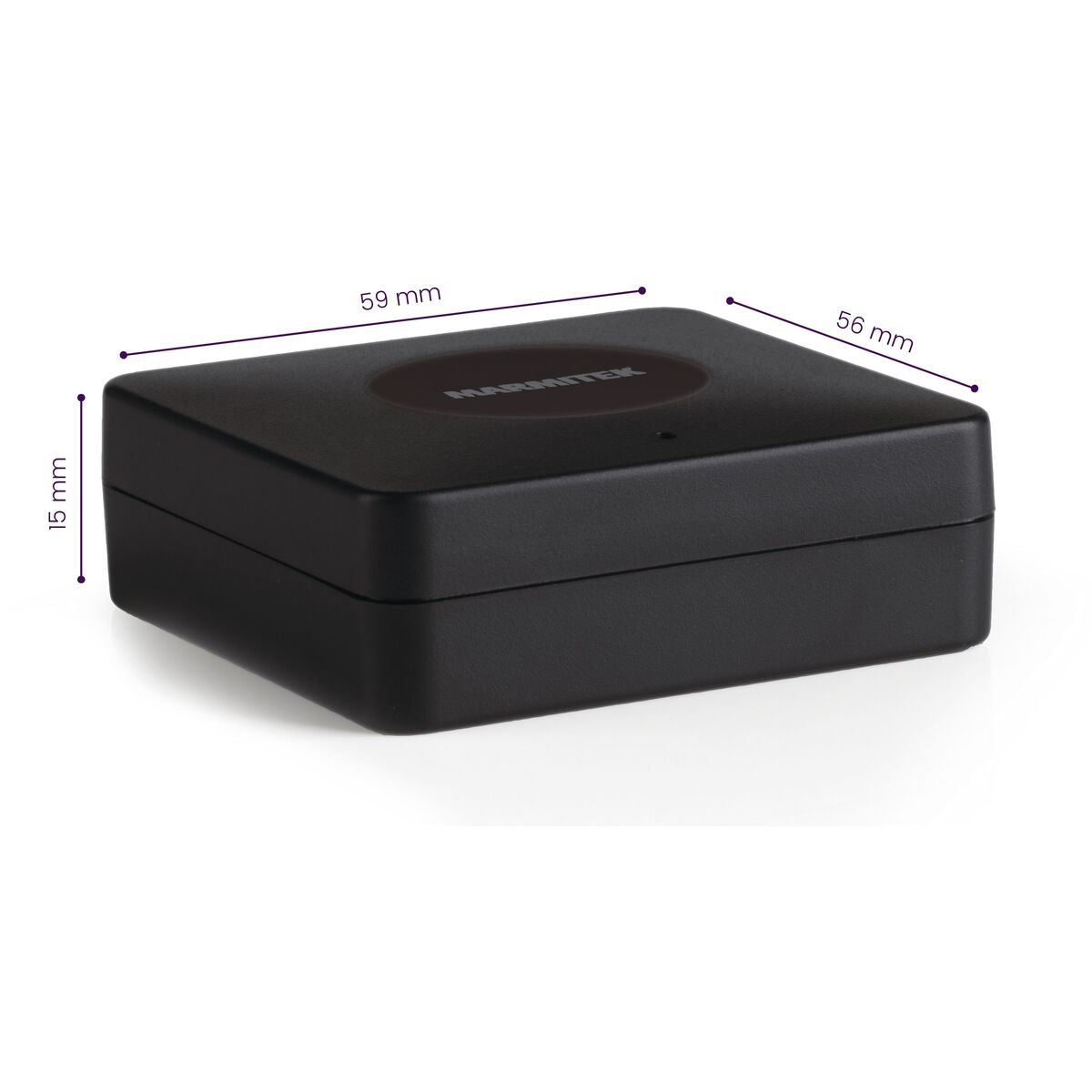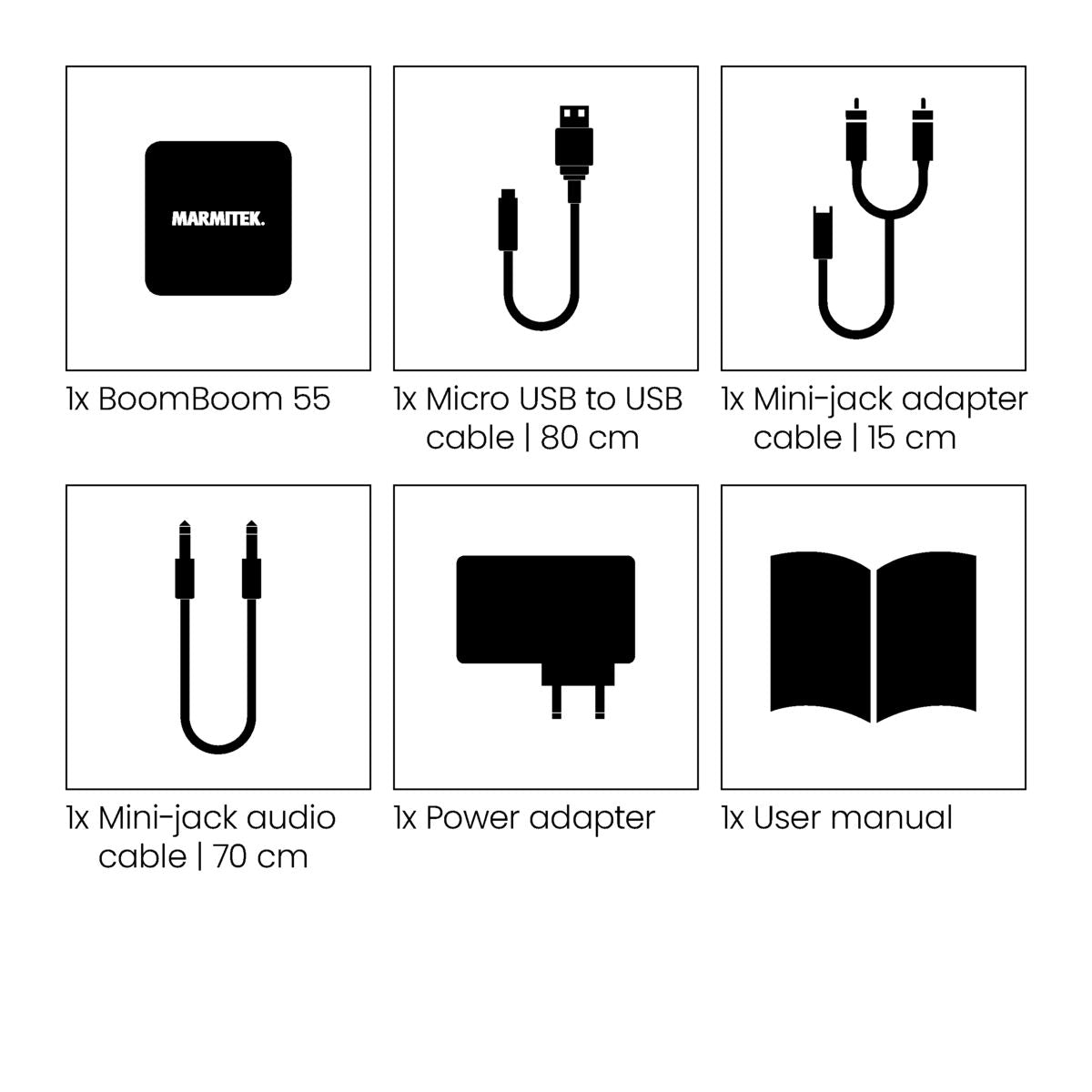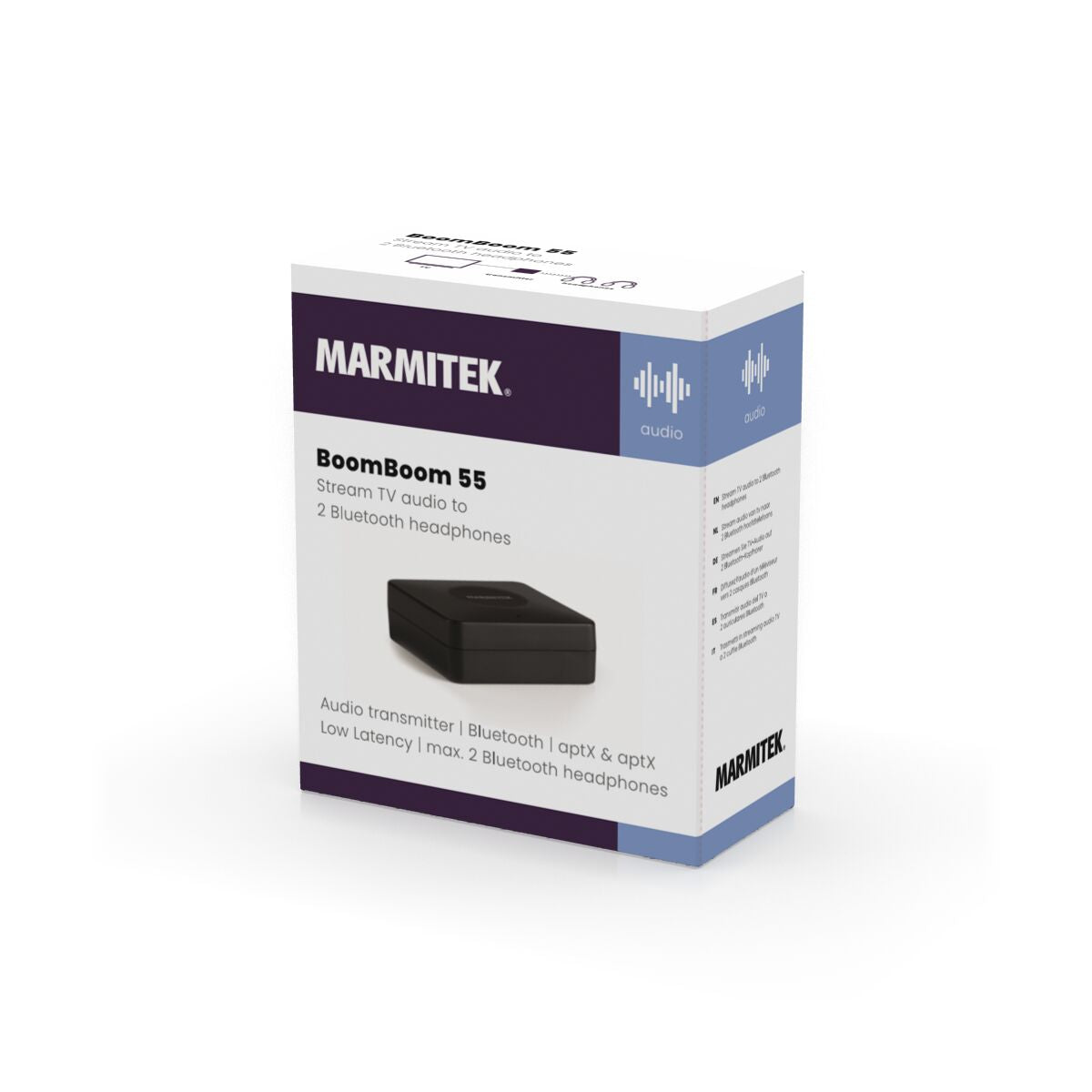 BoomBoom 55
Product description
Stream your TV's digital sound to up to two Bluetooth headsets.
Listen to music or TV on your Bluetooth headphones.
Enjoy your favourite TV show or music, without bothering anyone.
Features digital audio inputs and aptX technology for a superior music experience.
The best solution for listening to your TV: no noticeable lag between image and sound, thanks to the latest aptX Low Latency technology.
Unique ability to use 2 headphones at the same time.
The BoomBoom 55 is a Bluetooth audio transmitter that enables you to stream your TV's sound wirelessly to a pair of Bluetooth headphones.

The BoomBoom 55 features digital audio inputs and the latest aptX Low Latency technology. This guarantees an excellent audio experience. The aptX Low Latency technology ensures that there is no delay between the image you see on TV and the sound you hear through the headphones.

Another great additional feature is this model's ability to transmit sound to two pairs of headphones simultaneously.

* For best results, the headphones should also feature "aptX Low Latency" technology. Aptx Low Latency only works in single-mode

Technical specifications
Interface audio input
3.5mm stereo jack, coaxial digital stereo, Toslink digital stereo
Dimensions (h x w x d)
15 x 59 x 56 mm
Ambient temperature
-10 °C ~ +55 °C
Storage temperature
-20 °C ~ +60 °C
Power supply
100-240 VAC 50/60 Hz, 5V DC micro USB adapter (included) or via micro USB cable (included)
Audio Frequency Response
20 Hz - 20 kHz (± 3 dB)
Bluetooth Profiles Supported
A2DP
Bluetooth Version
V3.0 + EDR, Class 2
Codec Supported
AptX Low Latency, aptX, SBC and AAC
Range
Up to 10 meters with Class 2 receiver and up to 30 meter with class 1 receiver (free field)
Audio Delay
AptX Low Latency 32 ~ 40 ms, aptX 60 ~ 80 ms, AAC 90 ~ 150 ms, SBC 170 ~ 270 ms
Pair Memory
Up to 8 devices
Reviews
Frequently asked questions
Can I link numerous devices to my BoomBoom 55?

The BoomBoom 55 can remember up to 8 paired devices. Therefore, re-pairing with each subsequent connection is not required. If a 9th device is paired with the BoomBoom, the first smartphone that was paired with the BoomBoom 55 will be erased from its memory.
Can I only use the BoomBoom 55 with headphones?

No, you can use the BoomBoom 55 with any Bluetooth device with audio playback capability. Including, for example, a Bluetooth speaker or a Marmitek BoomBoom 93 Bluetooth music receiver. If attached to your audio system, you can choose whether you want to hear the sound using the audio system and/or your headphones, or through the TV speakers.
Does the BoomBoom 55 feature aptX Low Latency?

Yes, the BoomBoom 55 features aptX Low Latency. Lip sync issues will only be avoided if both the transmitter and receiver are equipped with aptX Low Latency®. This means there will be no noticeable lag between the image seen on TV and the accompanying audio.
Can I pair a Bluetooth device with aptX Low Latency and a second device without aptX Low Latency?

Yes, you can. If two devices are paired, aptX Low Latency cannot be used.
I am unable to pair my BoomBoom 55.

Please ensure that:

The BoomBoom 55 is powered and press the pairing button twice.
Your headphones are in pairing mode (refer to your headphones user manual).
The distance between your headphones and the BoomBoom 55 is not too large and there are no major obstacles between them.
To ensure the widest possible range, make sure your BoomBoom 55 is within line of sight and the internal antenna is not positioned near large metal objects.
My BoomBoom 55 is paired, but I don't hear anything.

PLease enure that the:

blue LED on the Boom Boom 60 lights up continuously;
audio cable is properly connected;
BoomBoom 55 is connected to the correct audio output;
volume of your audio source is set to a comfortable listening level;
BoomBoom 55 is paired with the correct headphones.

Put the BoomBoom 55 and your Bluetooth receiver in pairing mode again.
I am unable to automatically connect to my headphones.

If you no longer automatically establish a connection with your headphones, press the pairing button twice (the BoomBoom 55 then goes into pairing mode) and put the headset in pairing mode.
I can't pair a second Bluetooth device.

If you want to pair 2 Bluetooth receivers with the BoomBoom 55, please make sure that the Bluetooth version of these devices is at least 3.0. Then, follow the instructions to pair them. Should the following happen: After putting the 2nd receiver in pairing mode and pressing the BoomBoom 55 pairing button once: Sound of first receiver stops. After a few minutes, you will hear sound from one of the receivers, but not from both receivers.
What to do?

In this case, switch off both receivers and the BB55. Switch the BB55 back on again and then both receivers, and see whether they are now pairing automatically. If still unsuccessful after 3 minutes, please press the BB55 pairing button twice and see if automatic pairing is now successful.
Whenever I watch TV, audio is out of sync with video.

The wireless transmission of audio over Bluetooth may indeed result in some delay (latency). In most cases, this latency is not disturbing.If you use a media box to watch TV, connect the BoomBoom 55 to the audio output of your media box. This results in reduced latency. The BoomBoom 55 also supports aptX Low Latency technology. Your Bluetooth headphones also need to have this technology to be able to use this. With an aptX Low Latency connection, the LED turns green.
The sound is distorted by a hum or interference.

If you do not use an adapter to power the BoomBoom 55, but, for example, connect it to your audio system s USB connector, the resulting ground loop may sometimes cause a hum. In this case, use the USB power adapter. Using a USB port on, for example, a PC may also cause interference.
What is SBC?

SBC (Low Complexity Subband Coding) enables you to wirelessly listen to audio with reasonable sound quality. SBC is the standard method to send audio via Bluetooth.
What is aptX?

This audio compression solution retains the full integrity of original digital audio and is optimised for instant real-time audio streaming. The suite of algorithms has earned a reputation for some of the highest audio quality, extremely low latency and strong resilience to bit errors, and has been proven in wireless, broadcast and professional live performance applications. The best result is achieved when playing lossless audio files (eg FLAC). Using MP3, you get the best results if the Bitrate is 256kbps or higher.
What is aptX Low Latency?

AptX Low Latency ensures a very short audio delay of less than 40 ms. With a regular Bluetooth connection, this is more than 100 ms. Both the transmitter and the receiver must have aptX Low Latency to be able to use this feature. With the BoomBoom 55 and 77, the LED lights up green to indicate an aptX Low Latency connection.
Need help?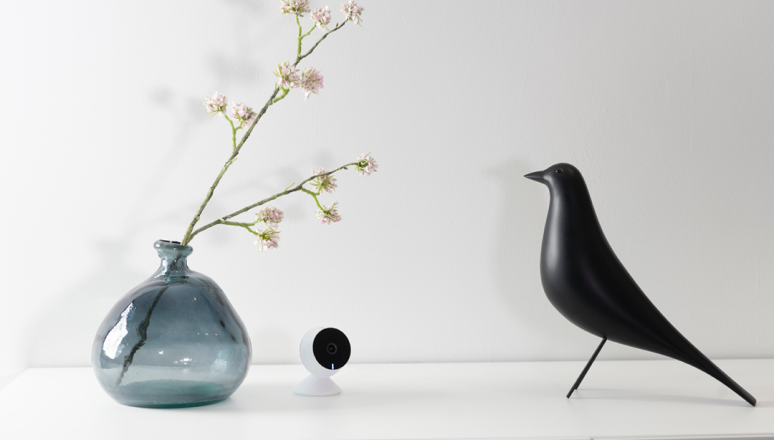 NEED HELP?
WE ARE HERE TO HELP YOU!
If you have any questions about our products or our services, do not hesitate to contact our customer service. Our employees are ready to help you and answer your questions.