Always included
Transmitter

Receiver

2x Speaker cable | 60 cm

1x Power adapter transmitter | 185 cm

1x Power adapter receiver | 145 cm + power cord 150 cm
In stock
With this wireless speaker cable you can connect the (rear) speakers of a surround set wirelessly. No more loose audio cables in your room! The Speaker Anywhere 650 guarantees digital transfer which ensures high-resolution audio. The set can be expanded with a maximum of 2 extra receivers (available separately) so that you can send the sound to speakers in another room if desired. It is also possible to use an extra receiver to wirelessly connect both speakers to the AV receiver/amplifier, without the need for a cable between the two speakers. Use multiple sets in a room to also make your front speakers wireless!
High Resolution Audio
Built-in amplifier
Volume follows AV receiver volume setting
Supports multiple receivers (max. 3)
Ontvang 5% korting op de onderstaande accessoire
5% discount on this accessory(s)
Total amount of this bundle
€ 244,98
View full details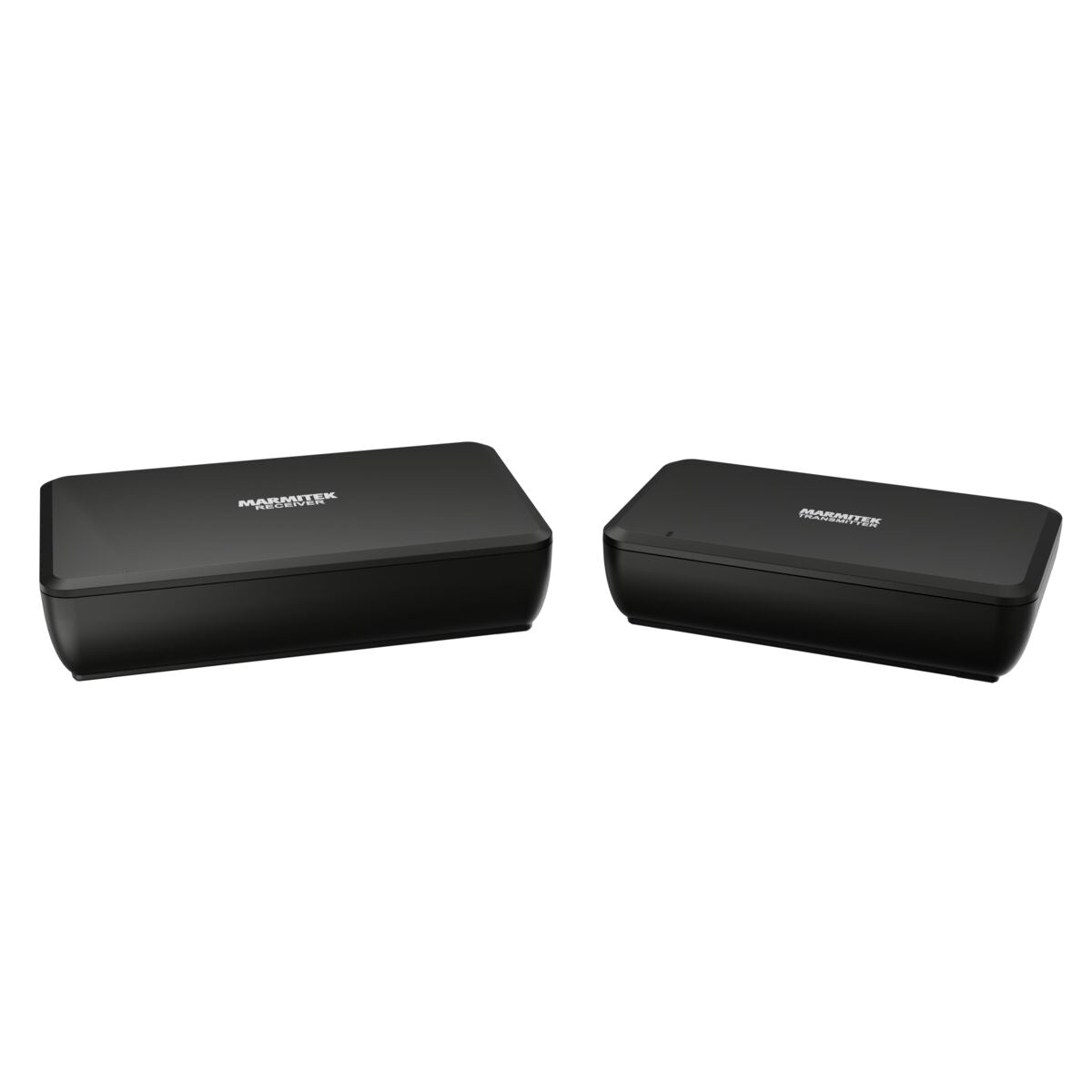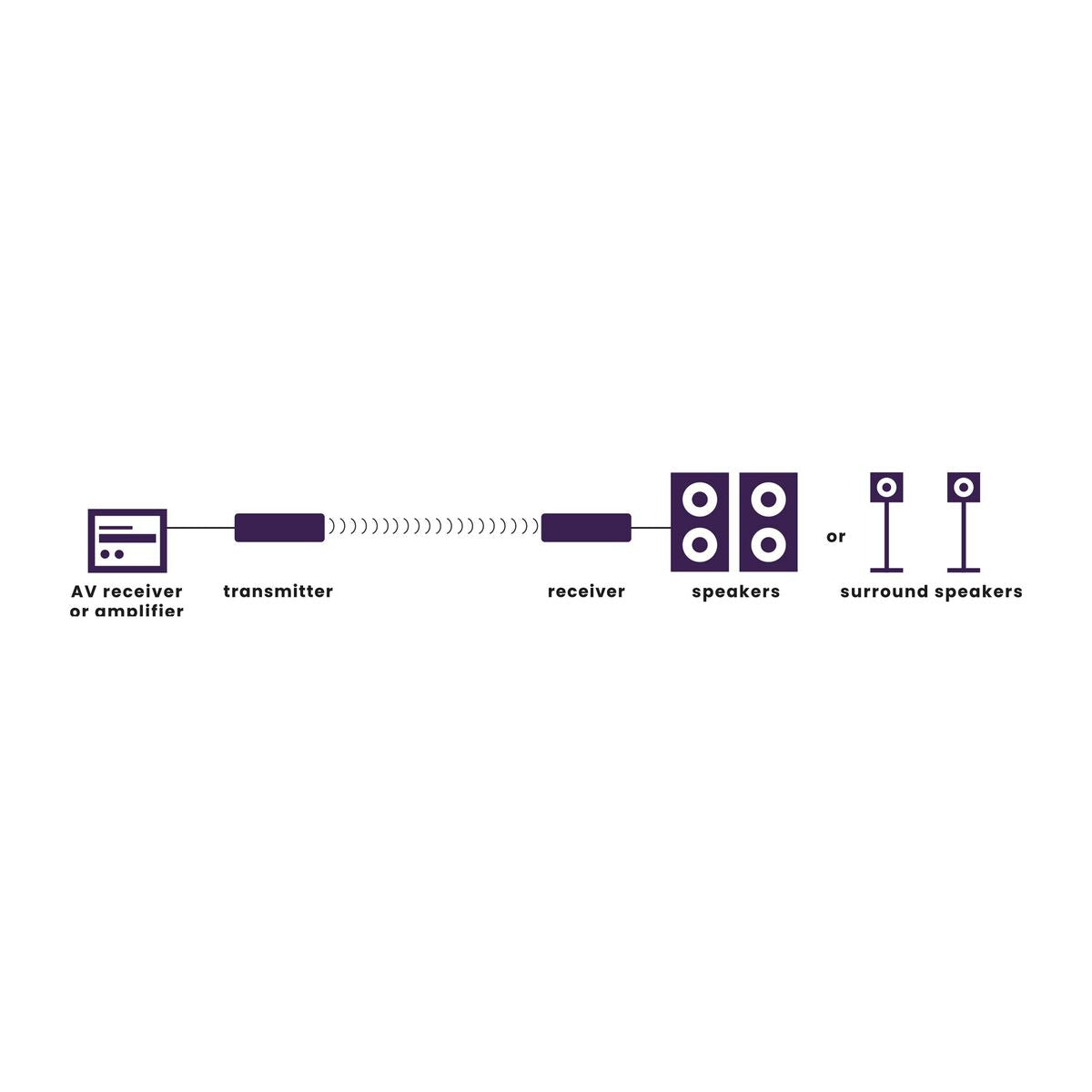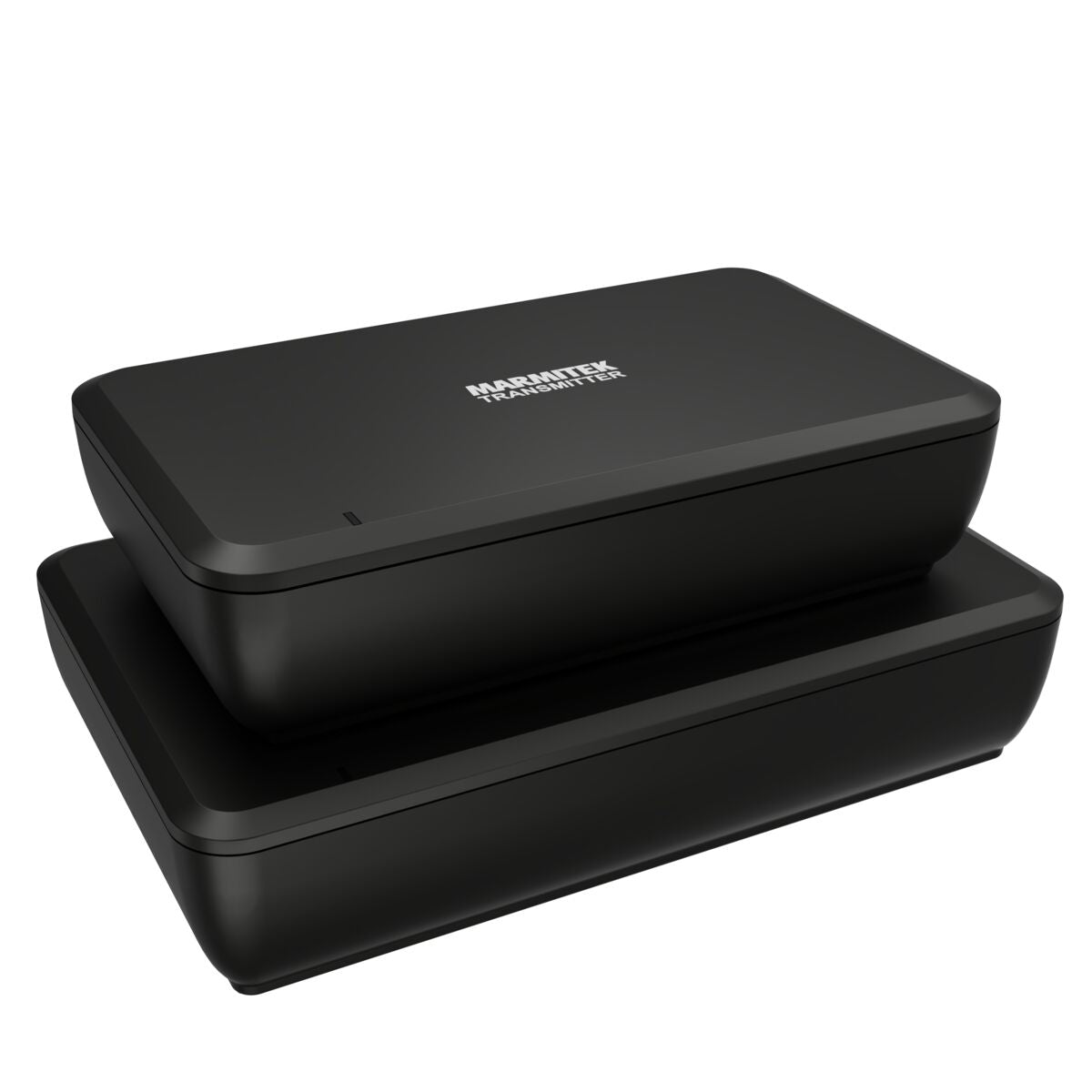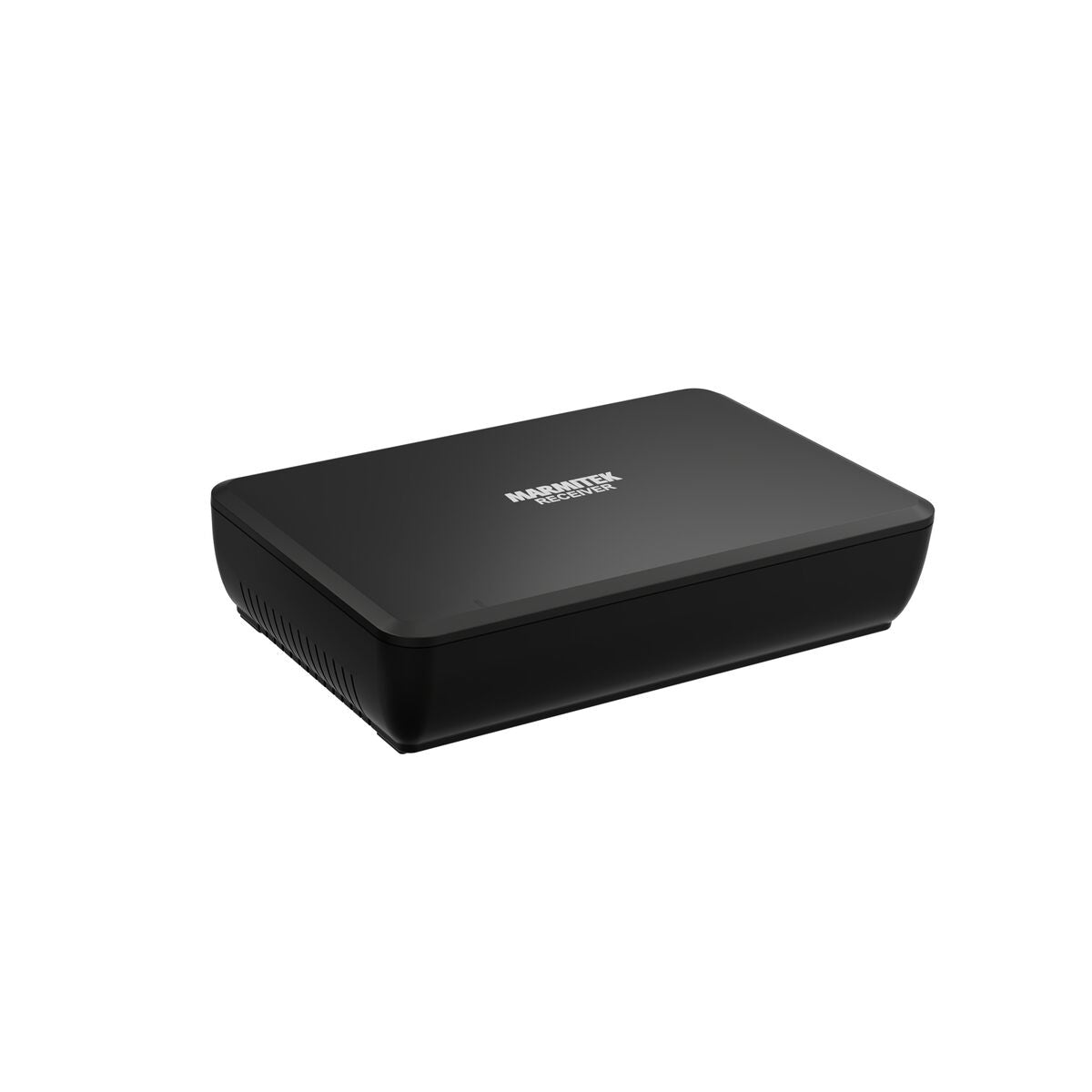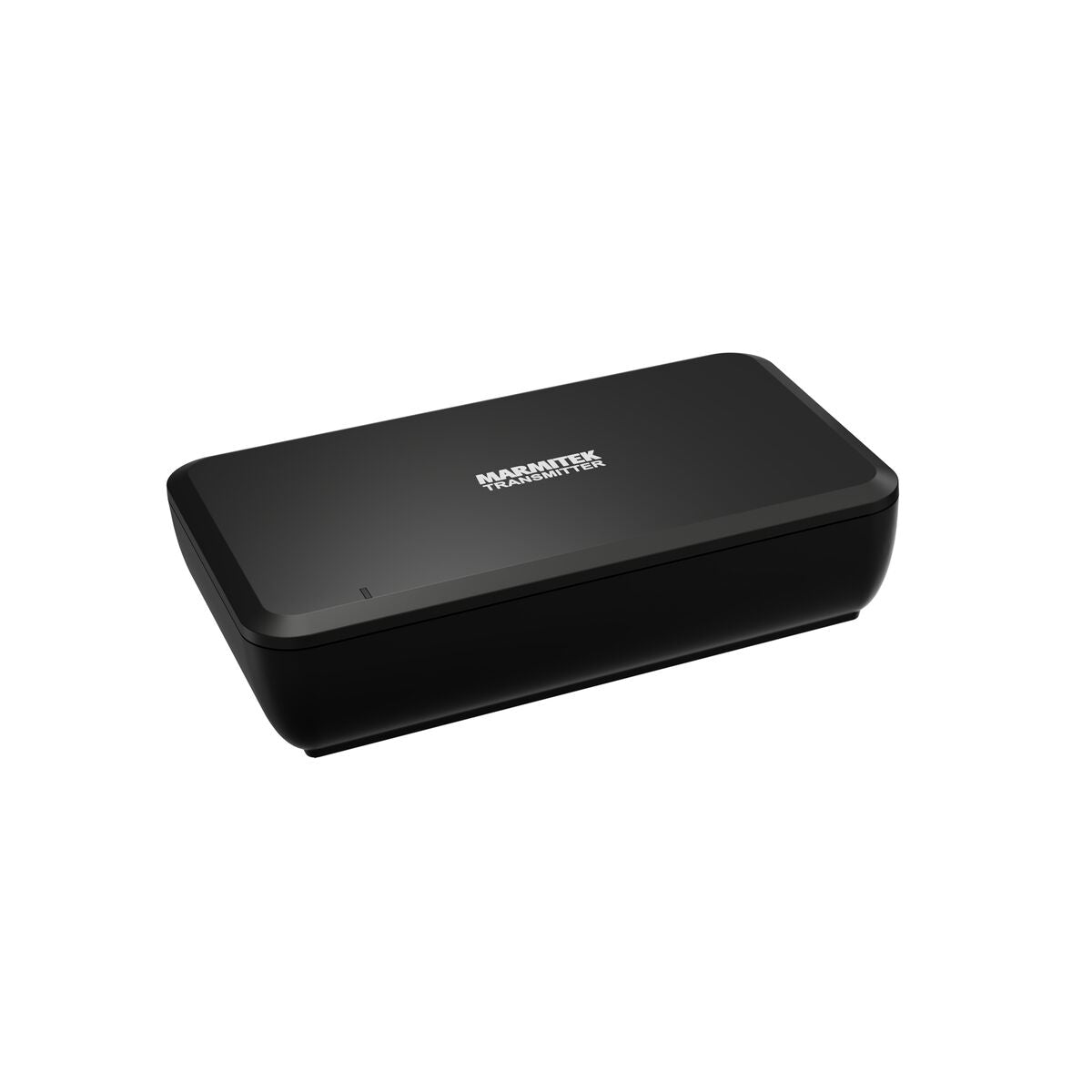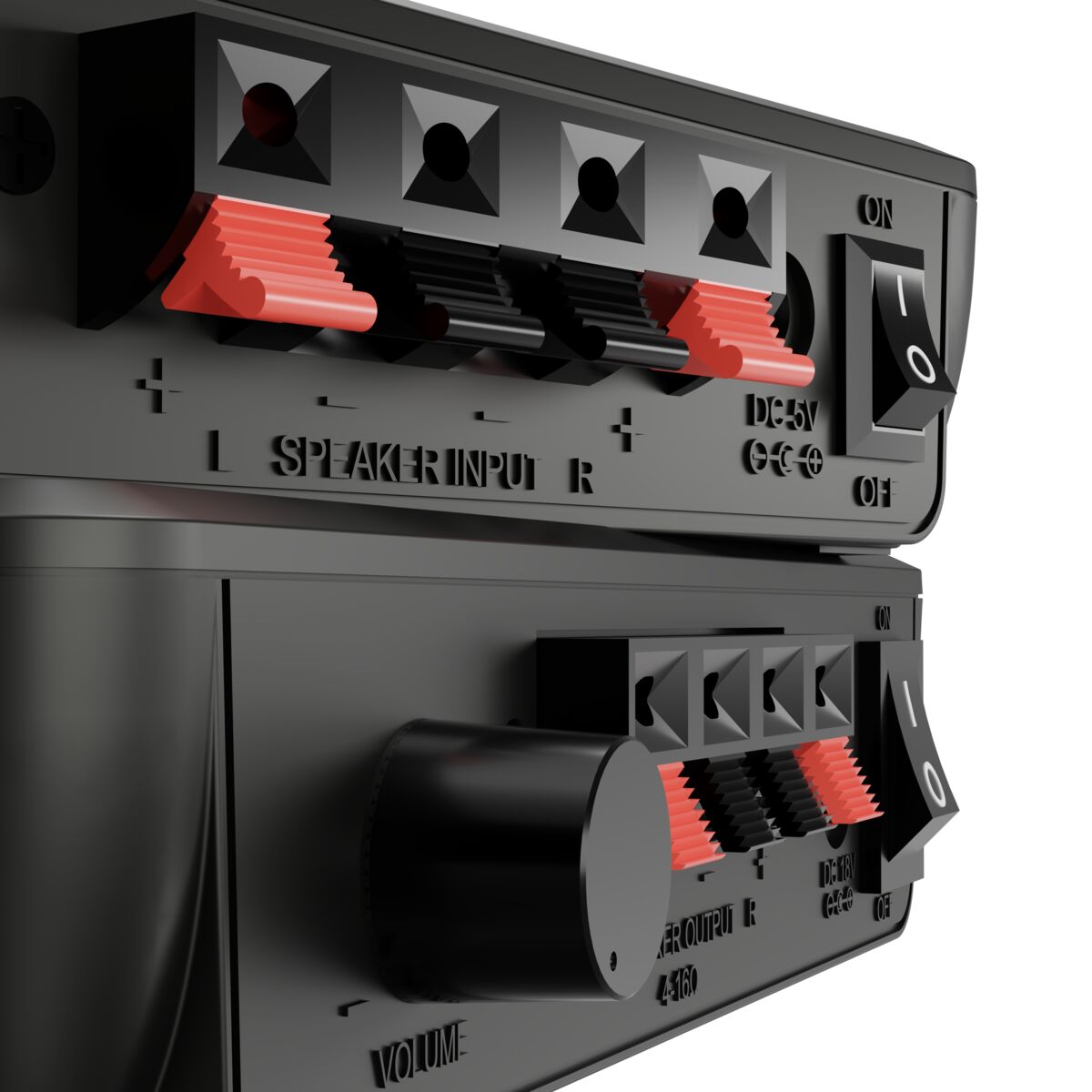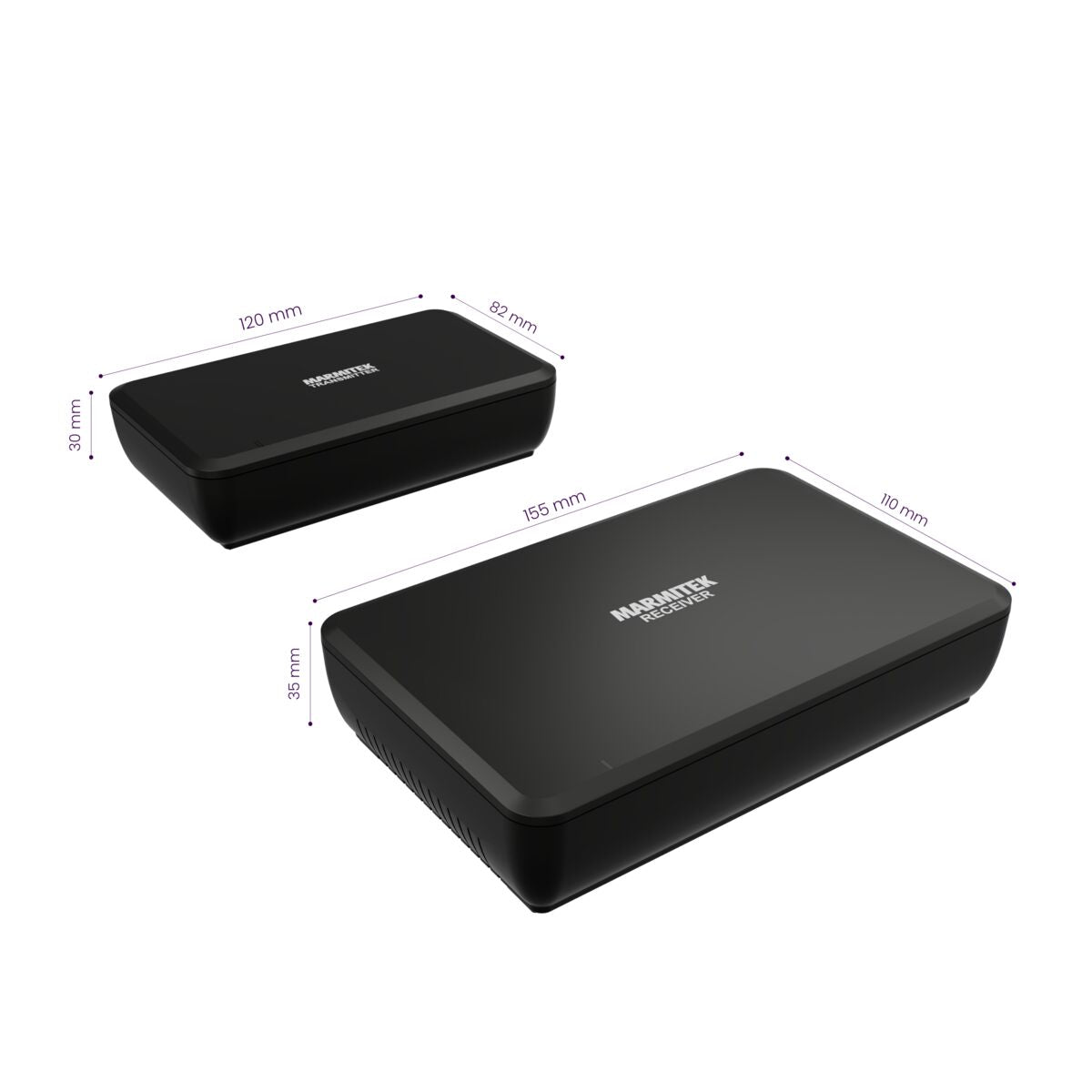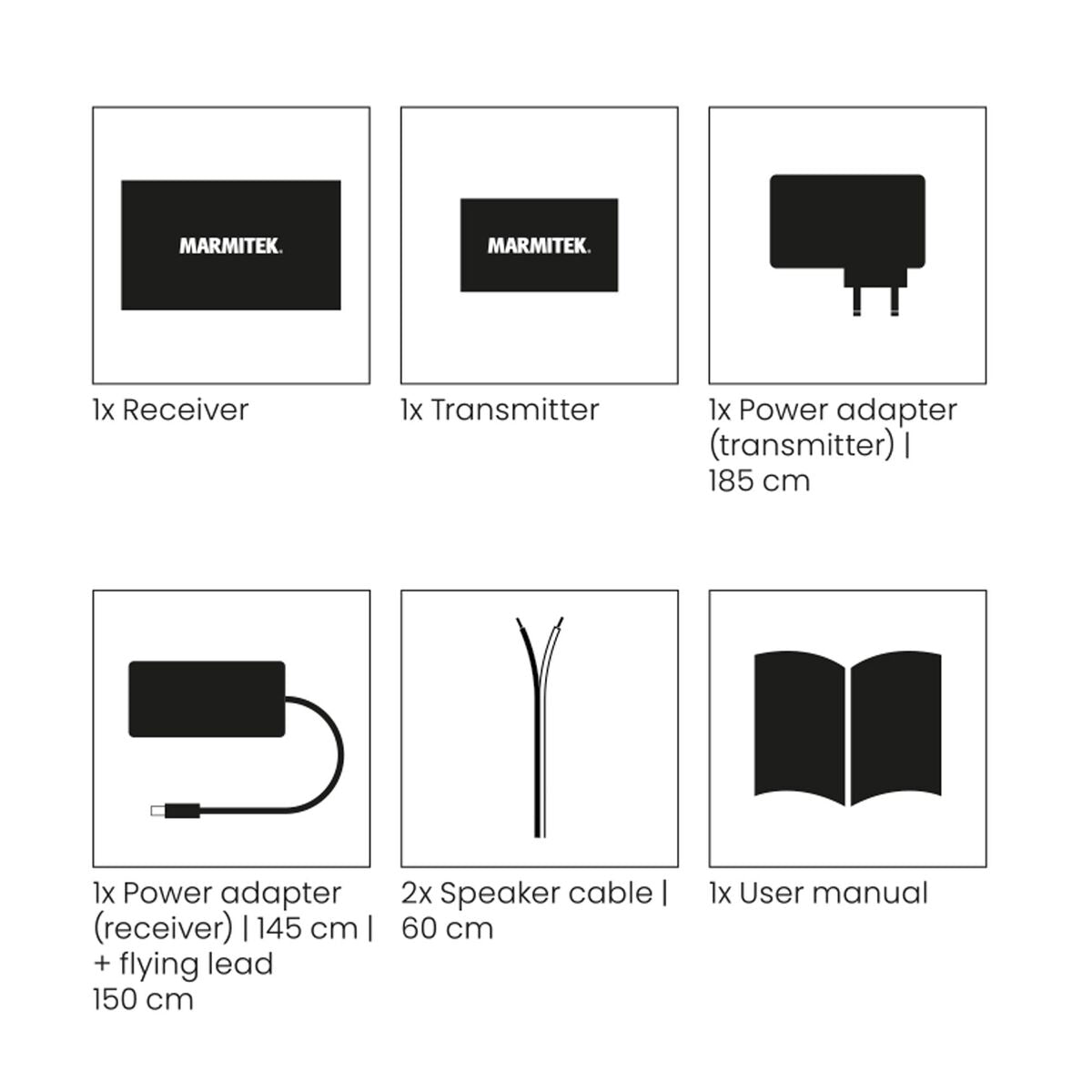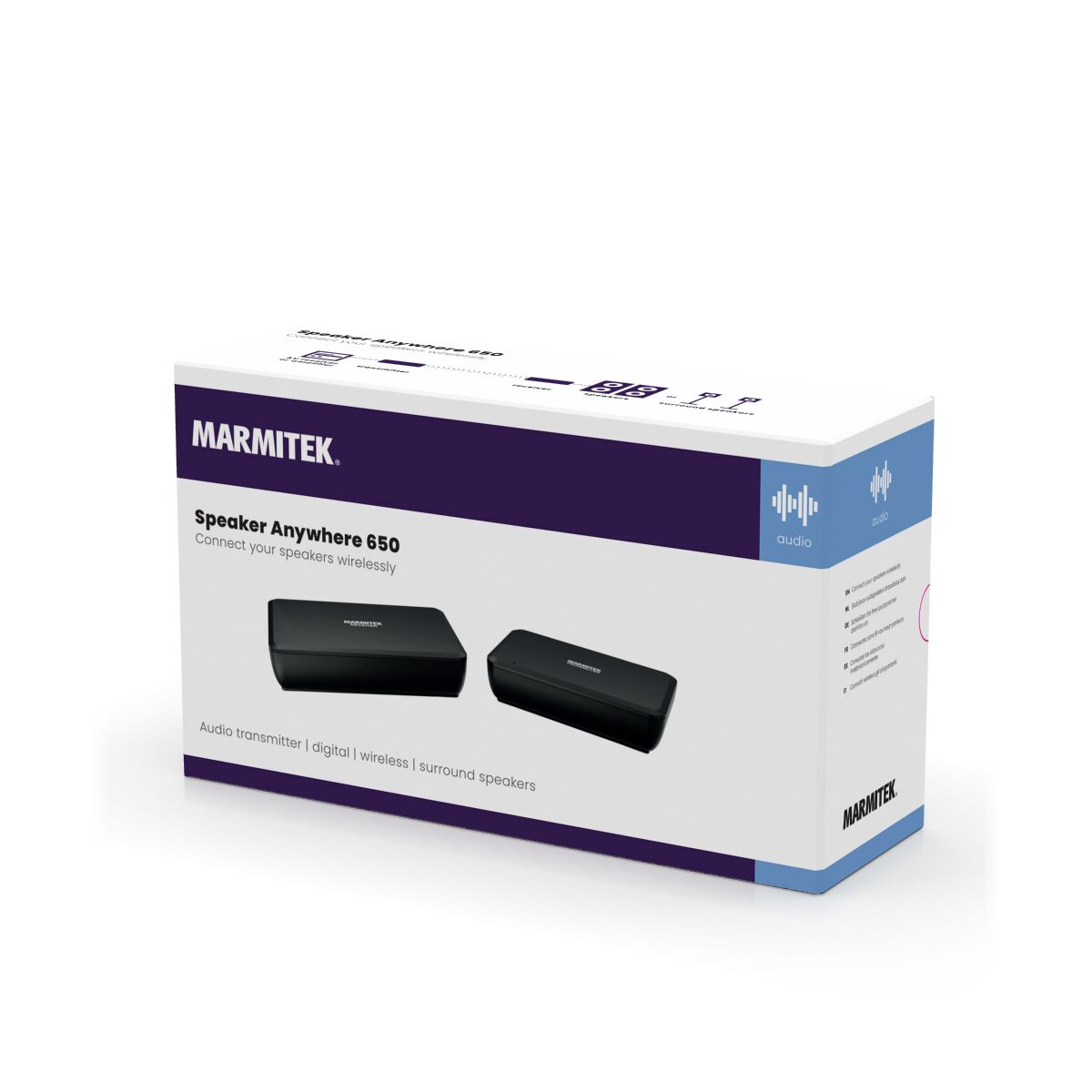 Speaker Anywhere 650
Product description
Make the speakers of your home cinema set wireless.
Send the sound from your AV receiver or amplifier wirelessly to your surround speakers.
Expand audio to multiple rooms (max. 3) in your home (multiroom).
Digital audio technology for interference-free transmission and CD-quality sound.
Transmitter and receiver are uniquely linked, so that you can use several sets in the same room (max. 6).
Automatic volume control by the AV receiver or amplifier, and/or local control on the receiver.
Volume control on the receiver ensures proper balance between front and rear speakers.

No more messy cables in your room; with the Speaker Anywhere 650 you can wirelessly connect the (rear) speakers of your home cinema set.
Technical specifications
Interface audio output
Speaker connection, 4-16 Ohm
Dimensions (h x w x d)
35 x 155 x 110 mm (receiver), 30 x 120 x 82 mm (transmitter)
Weight
100 grams (receiver), 200 grams (transmitter)
Ambient temperature
0 ~ + 50°C
Storage Temperature
-20 °C to +70 °C
Pairing
Secure ID Pairing
Idle Power Consumption
<0.5 W (Transmitter) < 2.5 W (Receiver)
Output Power
2 x 50 W (2 x 25 W RMS)
Frequency Response
20 Hz - 20 kHz @ 8 Ohm
Signal to Noise Ratio
80 dB (Transmitter/Receiver A-weighted)
Total Harmonic deviation
< 0.5% @ 1 W
Audio Total Delay
≤ 20 ms
Channel Separation
≥ 50 dB
Power Supply
100-240 VAC 50/60 Hz, 5 VDC micro USB
Audio transfer method
Digital
Transmitter frequency
2.4 GHz
Operating range
Up to 30 meters free field and up to 10 meters through walls and ceilings
Connection to the receiver
Digital
Data transfer speed
2 kbps, bi-directional, full duplex
Power supply
100-240 VA 50/60 Hz, 5V DC adapter
Reviews
Frequently asked questions
Can I connect an additional receiver?

Yes, you can connect a total of 3 receivers.
No audio at receiver side.

Check that the blue LED is lit continuously.
Adjust the receiver's volume control.
Does the rear surround speaker have a signal?
Audio is distorted or too low.

Adjust the volume control of the surround set until no more clipping occurs.
Adjust the volume control of the receiver until no more clipping occurs.
Need help?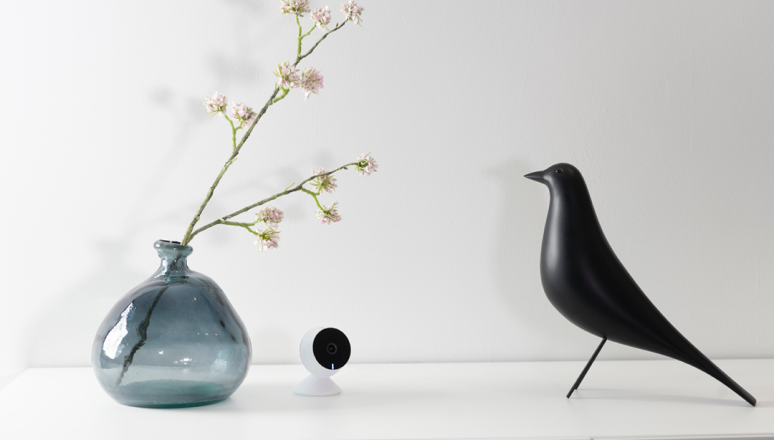 NEED HELP?
WE ARE HERE TO HELP YOU!
If you have any questions about our products or our services, do not hesitate to contact our customer service. Our employees are ready to help you and answer your questions.