Does your MacBook have a USB-C connection and would you like to work on a large monitor with an HDMI connection?
This is very easy with a USB-C to HDMI adapter. With a USB-C to HDMI adapter you can easily connect a monitor, television or beamer to your MacBook.
This way you change a USB-C port on your MacBook into an HDMI output. This way you can easily share company presentations, videos, photos or other content on a monitor, TV or beamer.
watch here how to use a USB-C adapter.
Watching a movie on a television from your MacBook?
Connect your MacBook (with USB-C) to a television with an HDMI cable and enjoy your favorite movie or share your best photos on a television.
Handy if you're traveling and have placed movies on your laptop, for example. You can still play it on a TV without being dependent on a WiFi connection.
Our USB-C Unpleasant HDMI adapter :
4K60

HDR & 4:4:4

HDMI 2.0b

HDCP 1.4/2.2

High-quality aluminum housing

Flexible Rubber & sturdy cable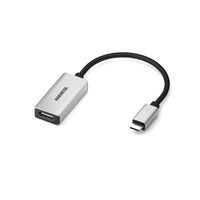 Connect USB C > HDMI - USB-C to HDMI adapter
View products
Do you have a monitor with a DVI, VGA or DisplayPort input?
We also have the solution to connect your MacBook to a monitor: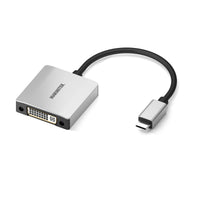 Connect USB C > DVI - USB-C to DVI adapter
View products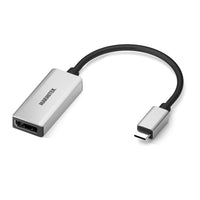 Connect USB C > DisplayPort - USB-C to DisplayPort adapter
View products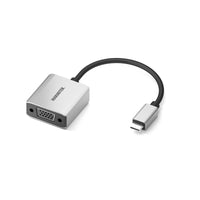 Connect USB C > VGA - USB-C to VGA adapter
View products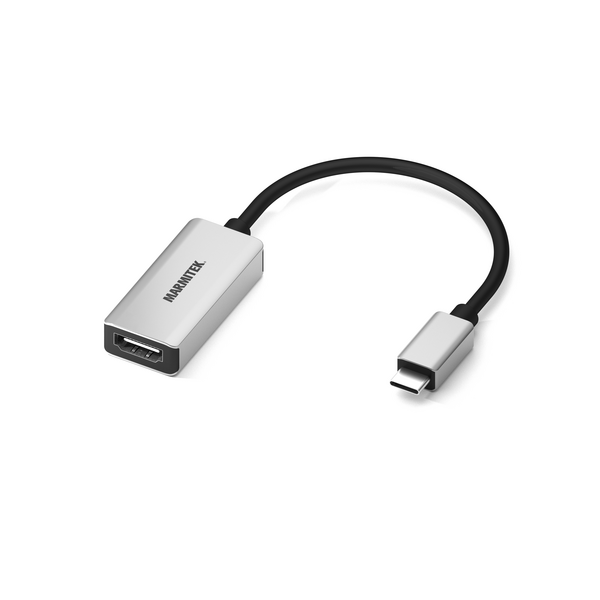 Why choose Marmitek?
All our products have been extensively tested and meet the high quality requirements that we and our customers set for our products. We have been offering the best solutions for image and sound transmission at an affordable price for 25 years.

We make products accessible to everyone; all our products are plug & play. Moreover, we are always ready to help you find the right solution for your situation.
Marmitek. Stay connected.