Wireless lessons on the Digiboard | Attendiz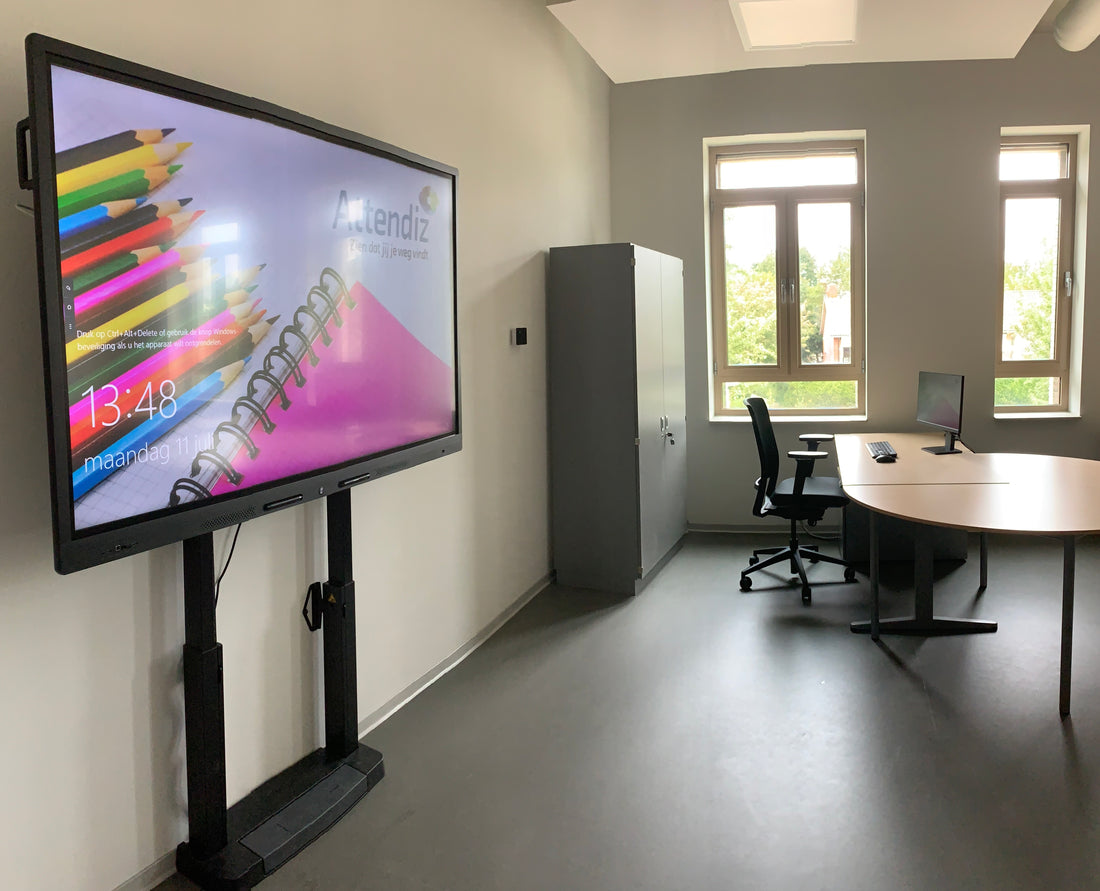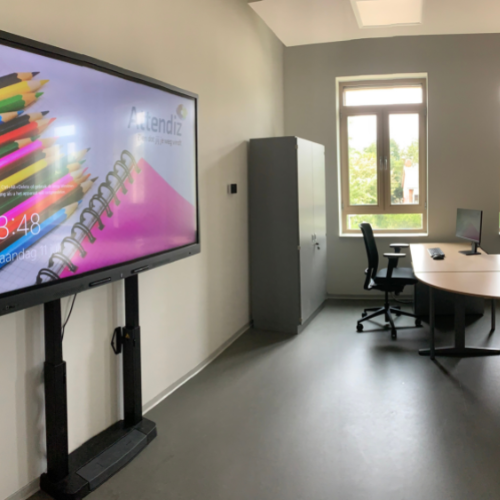 Twents Vakcollege 't Woolde
We recently delivered our wireless presentation solutions to the TVC. The TVC (Twents Vakcollege) 'T Woolde is one of the schools of Attendiz. Attendiz provides (secondary) special education to children with additional educational needs in the Twente region.
Situation

At the TVC they are currently using mobile digiboards, fixed digiboards and presentation screens. They approached us to enable a wireless connection between laptop and digiboard in different classrooms.

Why was Marmitek chosen?

"We first did a test with Marmitek's Stream products. This one was very good. The price/quality ratio was ultimately the deciding factor for us. In addition, Marmitek supplies a wide range of products, so we can rely on them for several AV solutions."
"Small and easy to use, it does what it's supposed to do."
Reactions from teachers & students

"Very good so far. The teachers and students like that they are flexible. With Marmitek's solution, the teacher sits in the classroom where he/she wants to. They are no longer tied to fixed connections and they do not have to worry about complex and time-consuming installations. That way no time is wasted."

Alternatives

"Of course we also looked at other solutions, such as HDMI over UTP and fixed connections. But with Marmitek's solution we appear to be much more flexible. The Stream S1 Pro we use is a 'mobile' solution. If we want to present at a different location, that is also possible. And it works with almost any type of laptop, so it can be easily used by all teachers."

Installation

"This was really very simple. Plug the HDMI receiver stick into the interactive whiteboard and the HDMI transmitter stick into a laptop via HDMI or USB-C port and the connection is there after a few seconds. It works right away."
Suitable for every digital whiteboard
Do you also want to connect digital boards wirelessly to your teachers' laptops? Then the Stream S1 Pro and Stream S2 Pro are definitely a good solution for you! They are guaranteed to work with any digiboard. No Wi-Fi connection or software installation is required. Everyone starts teaching within one minute.

The Stream S1 Pro and Stream S2 Pro are available for € 299.99 & € 349.99 respectively
MARMITEK. STAY CONNECTED.
Why choose Marmitek?
All our products have been extensively tested and meet the high quality requirements that we and our customers set for our products.
We have been offering the best solutions for image and sound transmission at an affordable price for 25 years.
We make products accessible to everyone; all our products are plug & play.
We are always ready to help you find the right solution for your situation.