Always included
HDMI switch

Remote control | Batteries included

IR receiver | 120 cm
Out of stock
With this HDMI switch, you can connect 5 devices to the HDMI input on a TV or projector with just one cable. Use the Connect 350 UHD if your TV doesn't have enough HDMI inputs. Only 1 cable in sight instead of 5. You don't need a separate external power adapter for the Connect 350 UHD. With separate infrared receiver to operate the HDMI switch 4K when it is out of sight.
Connect up to 5 HDMI devices
Auto Switch
View full details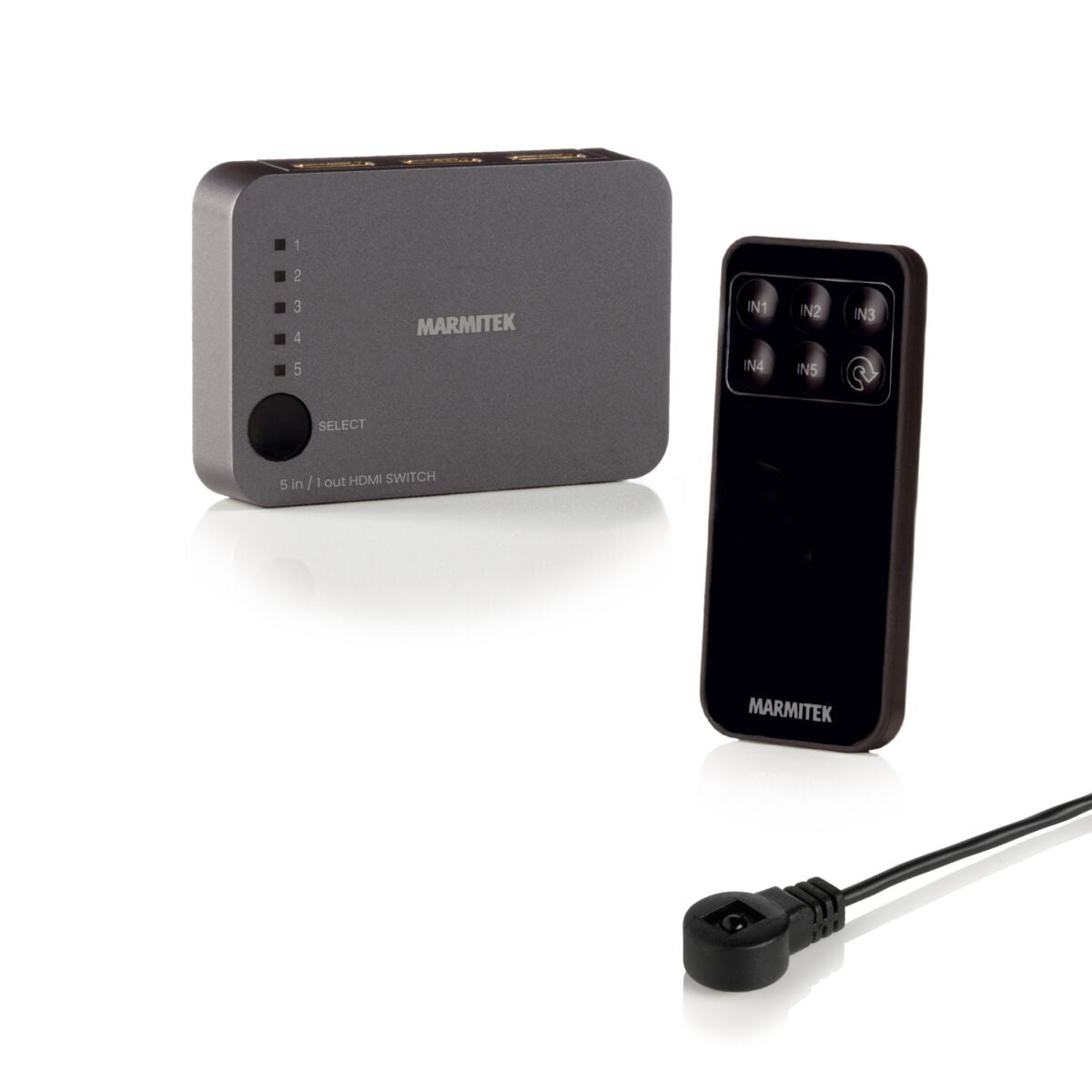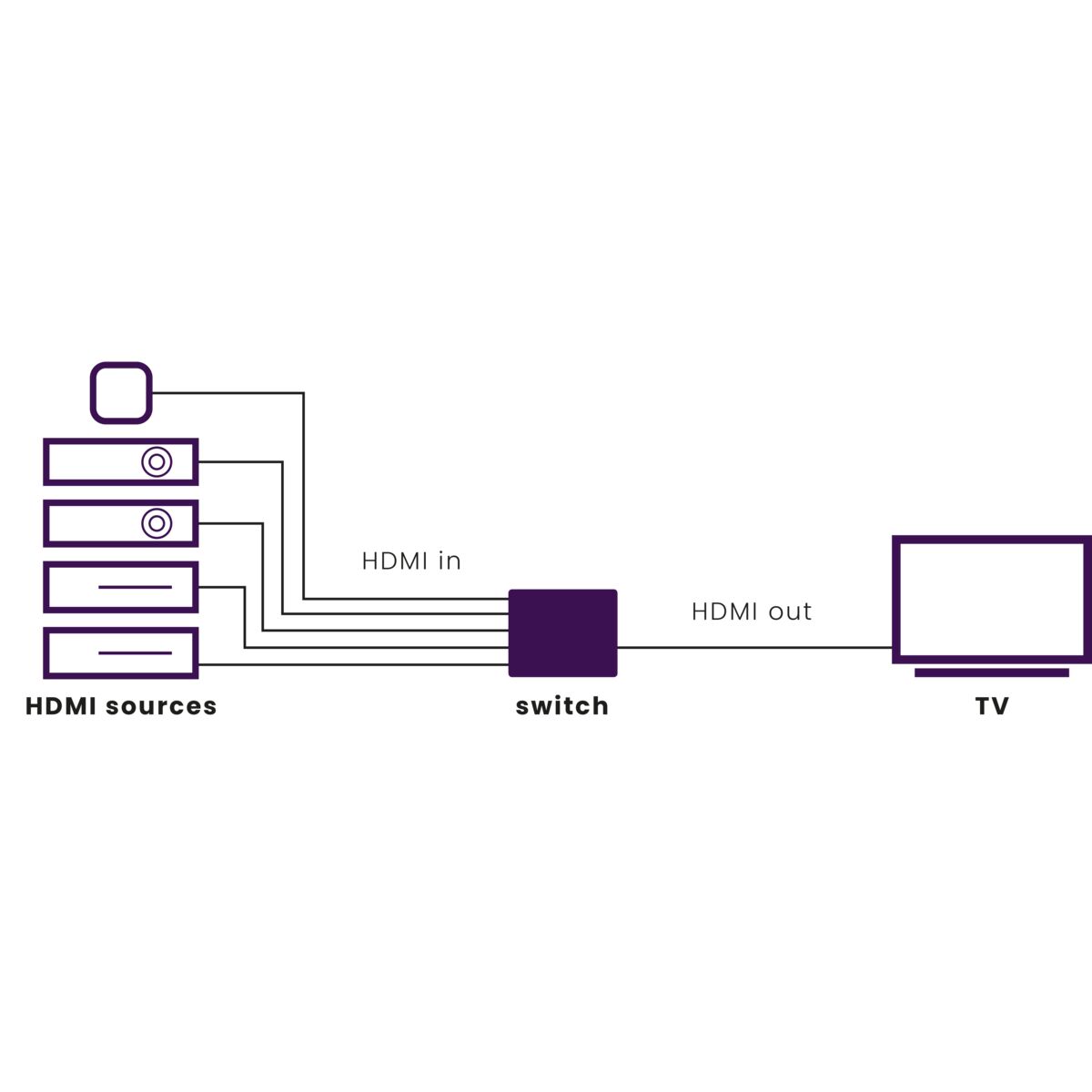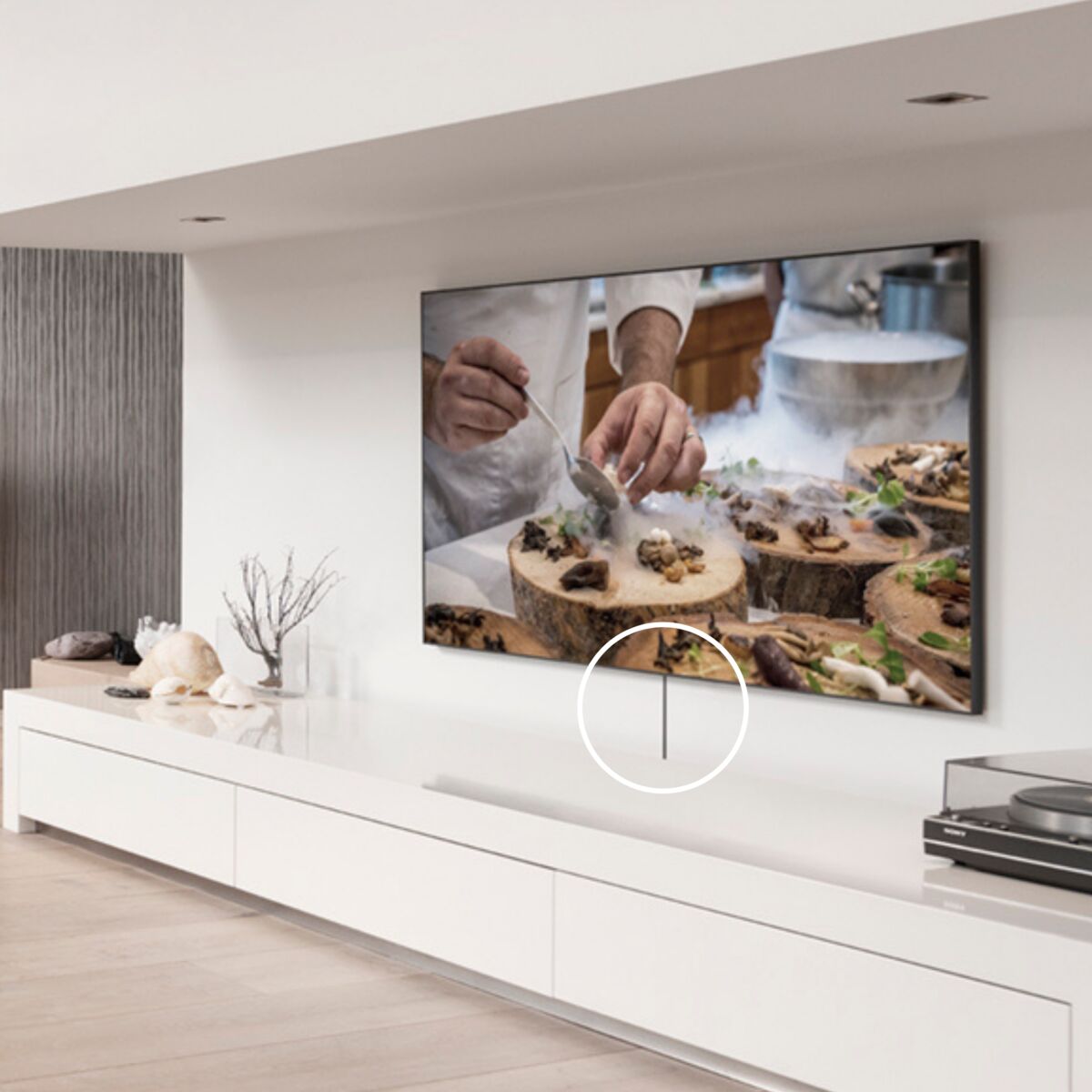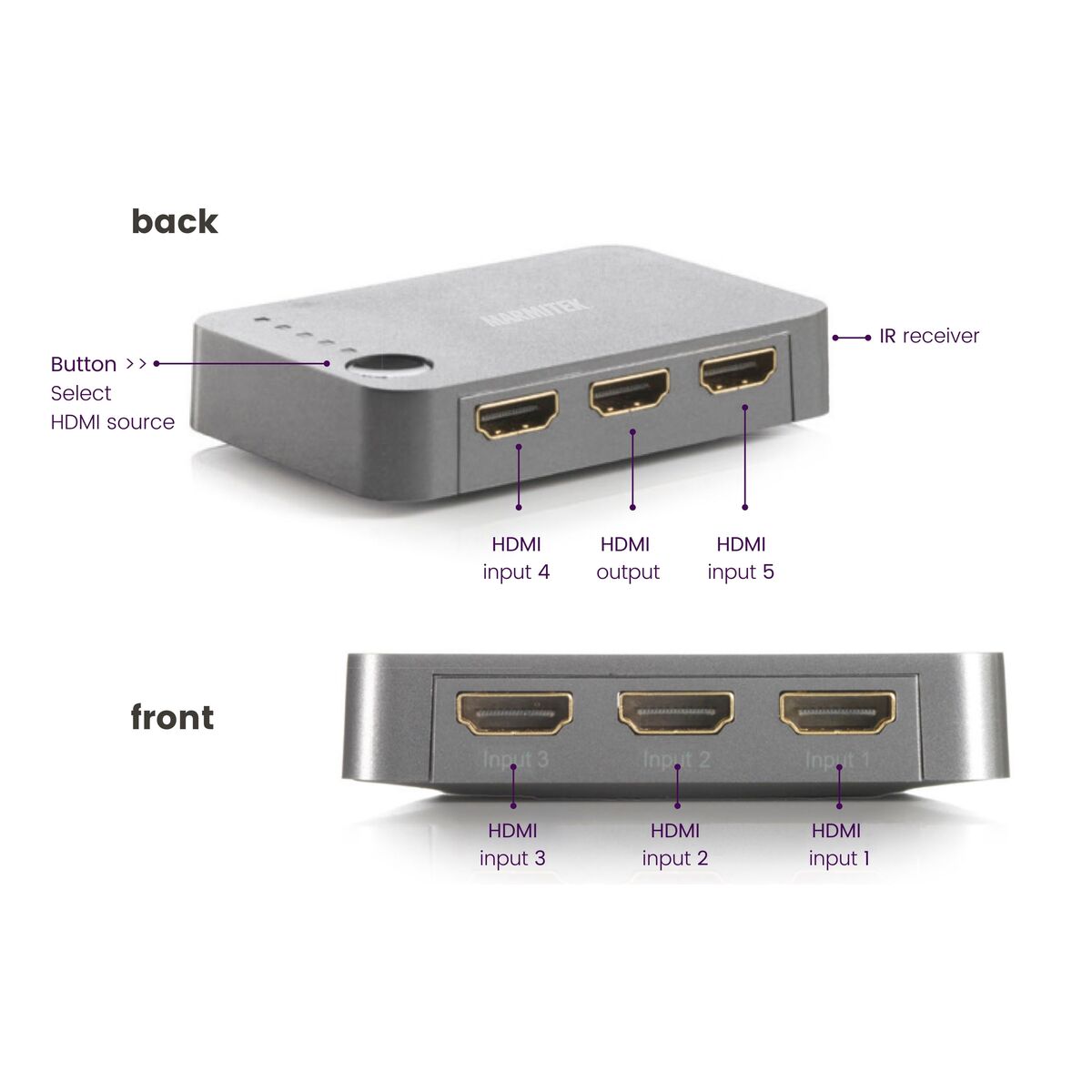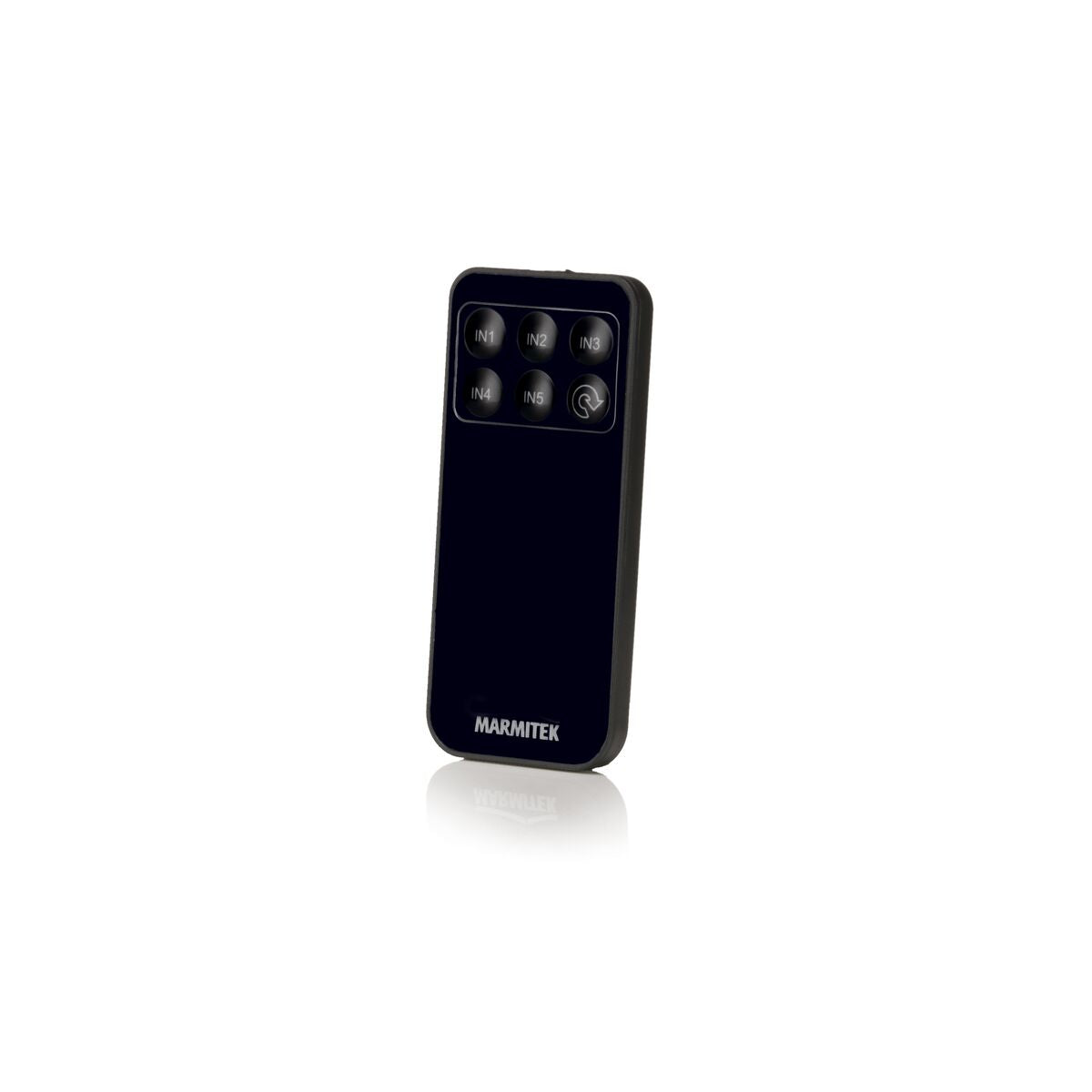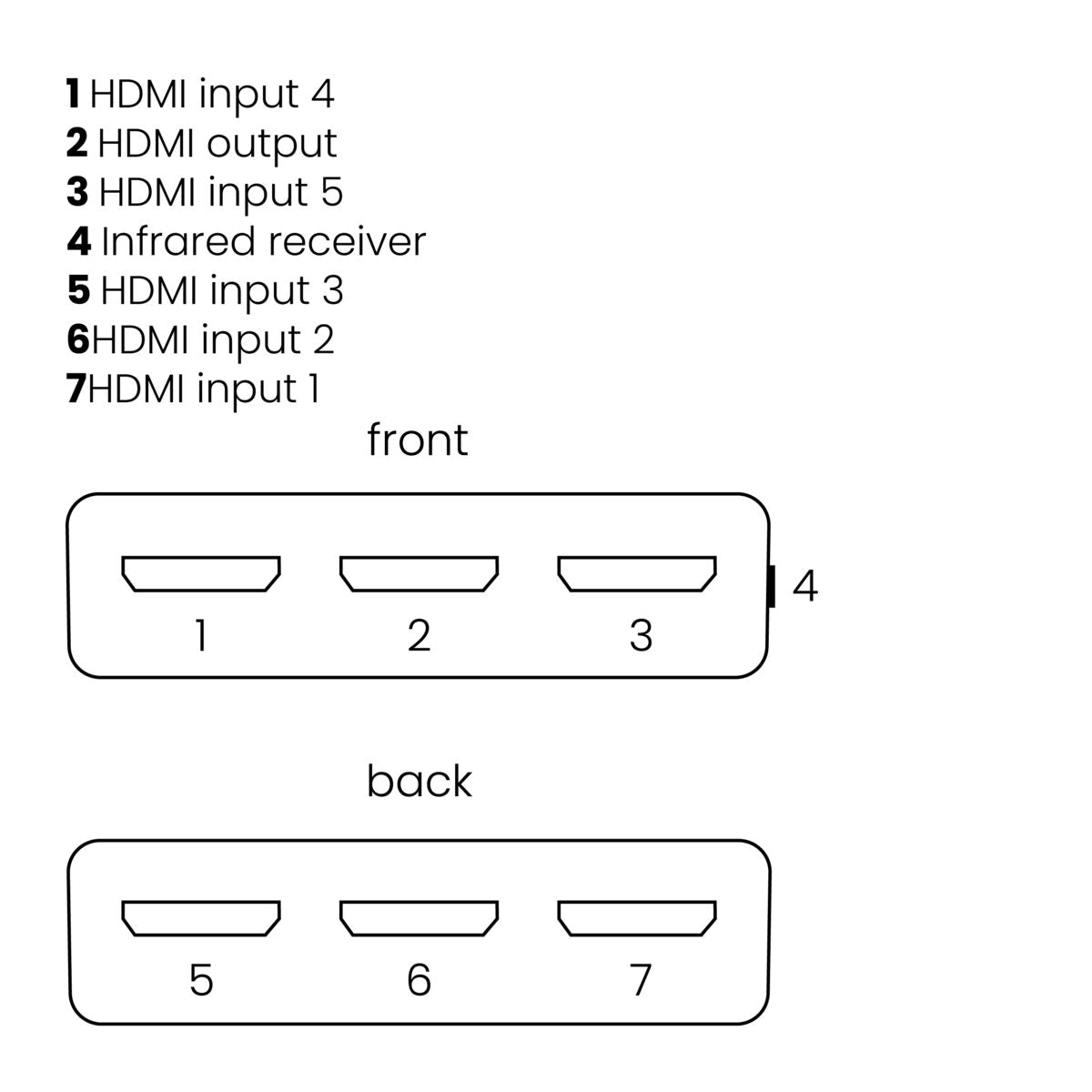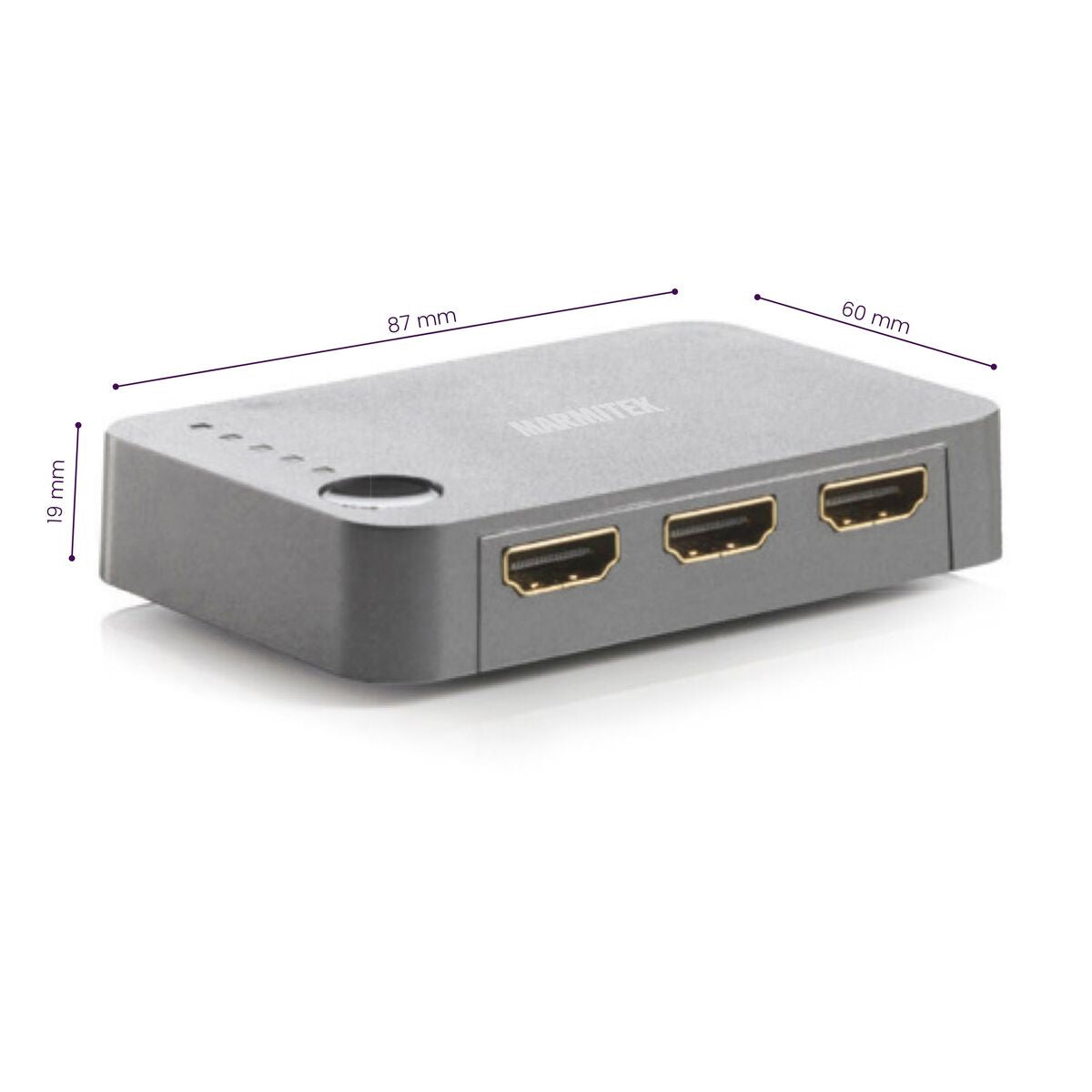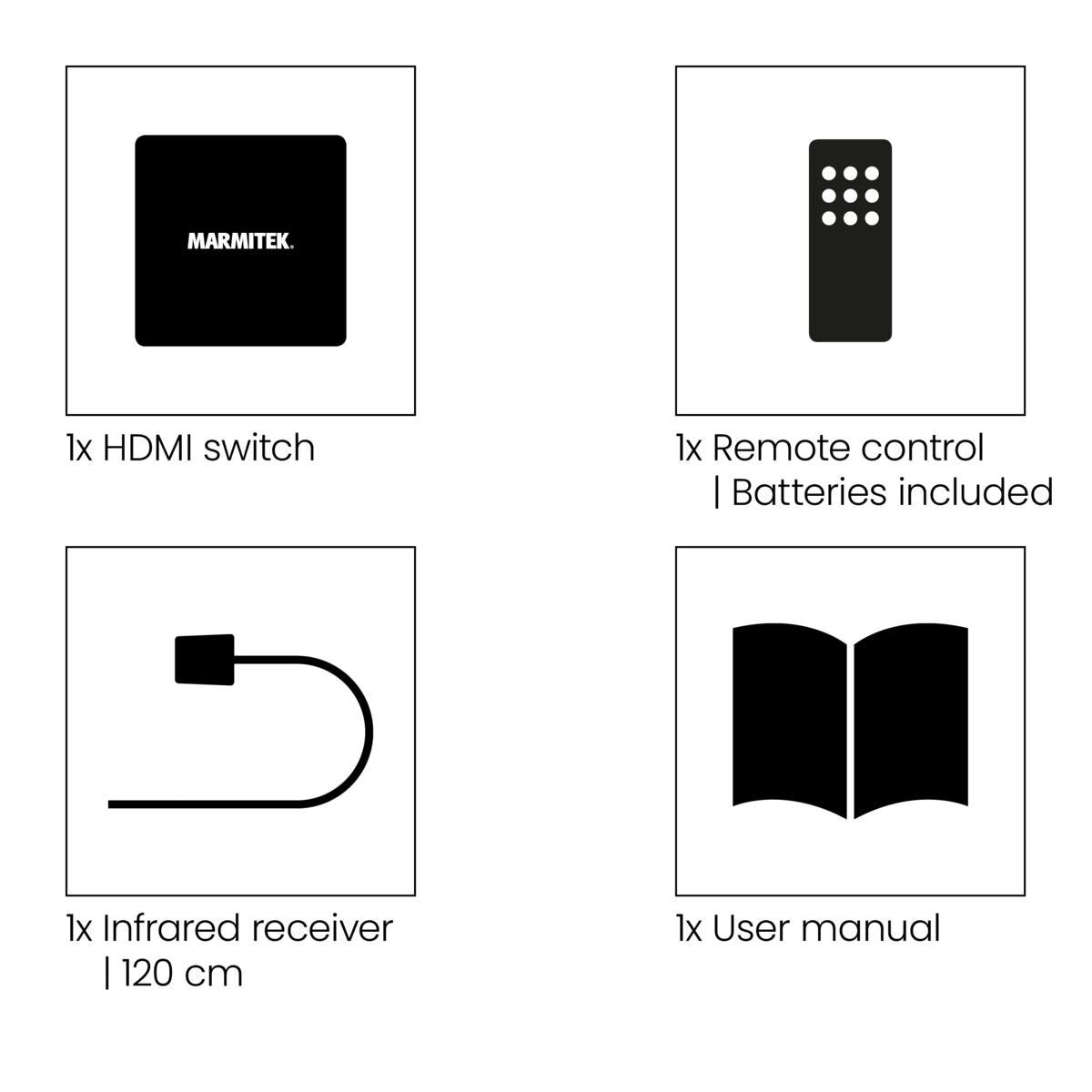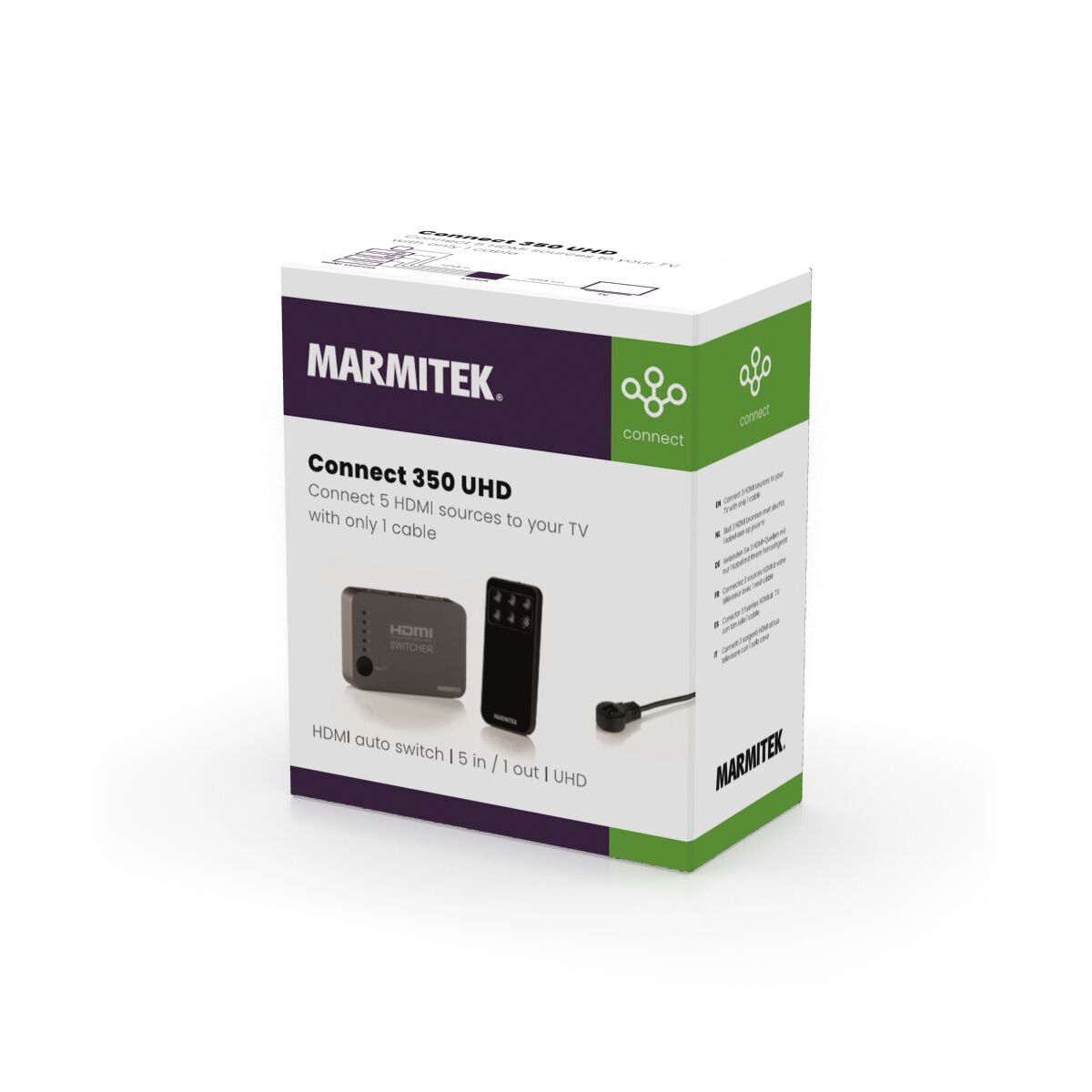 Connect 350 UHD
Product description
Connect 5 devices with just a single cable to the HDMI input of a TV or projector.
Switches automatically and/or with remote control.
Supports HDCP 2.2 for playback of protected 4K30 Ultra HD content.
Suitable for simultaneously connecting 5 HDMI devices to your TV.
For connecting game consoles such as PlayStation and Xbox, Blu-ray players, digital TV decoders and all other HDMI devices.
Energy efficient and requires no external power adapter.
Includes separate infrared receiver for operating the switch when it is positioned out of sight.
Suitable for Ultra HD 4K30, Full HD 1080p and all 3D formats.
Supports HD Audio and all other common audio formats.
This HDMI switch enables you to use 1 cable to easily connect 5 devices to your TV. Useful when your TV does not have enough HDMI ports or if you want to have your cables hidden from sight. The Connect 350 UHD automatically switches to the active HDMI source. You can use the remote control to switch between HDMI sources when two sources are active at the same time. The switch supports 4k2k and is therefore suitable for connecting to your Ultra HD TV.
Technical specifications
Dimensions (H x W x D)
19 x 87 x 60 mm
Ambient temperature
+0 to +70°C
HDMI audio
DTS-HD Master Audio, Dolby TrueHD, Dolby Digital/AC3 , DTS 5.1 and PCM stereo
Video Resolution
Max. 2160@60 Hz (only with YCbCr 4:2:0 subsampling)
3D Formats
1080p @ 60 Hz, 720p @ 59.94/60/50 Hz
Pc Resolution
Max. 3840 x 2160 @ 30 Hz
Video Bandwidth
10.2 Gpbs
HDMI Standard
HDMI 2.0, CEC, EDID, DVI, Deep Color 36-bit, x.v. Color and 3D Formats
HDCP Standard
HDCP 2.2 /1.4
Downloads
Reviews
Frequently asked questions
Will the quality of the image not decrease if I place the Connect 350 UHD switch in between?

No, with the Connect 350 UHD; 2.0, the same image and listening quality is guaranteed.
If I have to switch on an HDMI source such as a decoder, do I then use the remote control of the switch to select it as a source?

No, the Connect 350 UHD 2.0 works with auto-switching so that a device that you switch on is immediately shown on the screen.
What equipment can I connect? on the Connect 350 UHD ?

"All equipment with an HDMI output such as decoder, DVD player, hard disk recorder, Blu-ray player, game console.
My remote control does not work.

Infrared signals have a maximum range of about 10 meters. Test at shorter distance.
Replace the battery in the remote control, it may be empty.
I have no or bad image.

If no or poor image is displayed after connecting, try to identify the problem by connecting the devices to your screen (TV, monitor or projector). This way you can determine whether the problem is in the HDMI sources, the HDMI cables, this product or the screen.

Check that the power adapter is plugged in and plugged in. Only use High Speed HDMI certified cables for the best images & sound quality.
Do not use HDMI cables longer than specified in the specifications. Both the HDMI source and your screen must fully support HDMI.
Check whether your HDMI sources, DVI device and screen support HDCP (High-bandwidth Digital Content Protection) copy protection.
I don't have a correct 3D view.

Check that the HDMI source is set to display 3D and/or that it is set to auto. Both the HDMI source and your HD screen must support the same 3D formats.
Check whether 3D is displayed correctly by connecting the HDMI source directly to the HD screen with an HDMI cable.
Need help?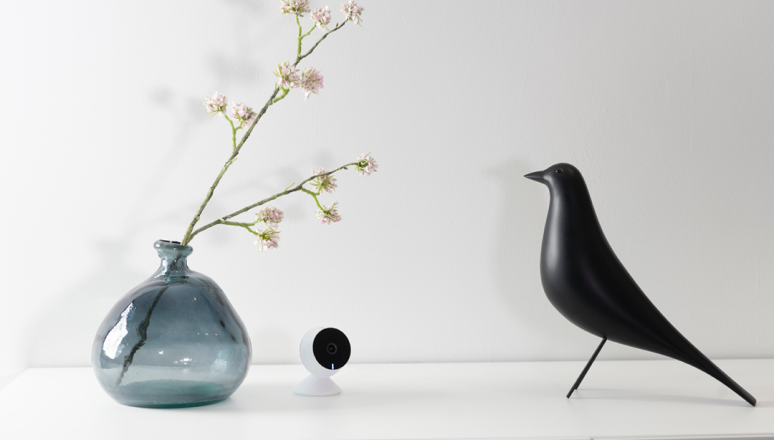 NEED HELP?
WE ARE HERE TO HELP YOU!
If you have any questions about our products or our services, do not hesitate to contact our customer service. Our employees are ready to help you and answer your questions.