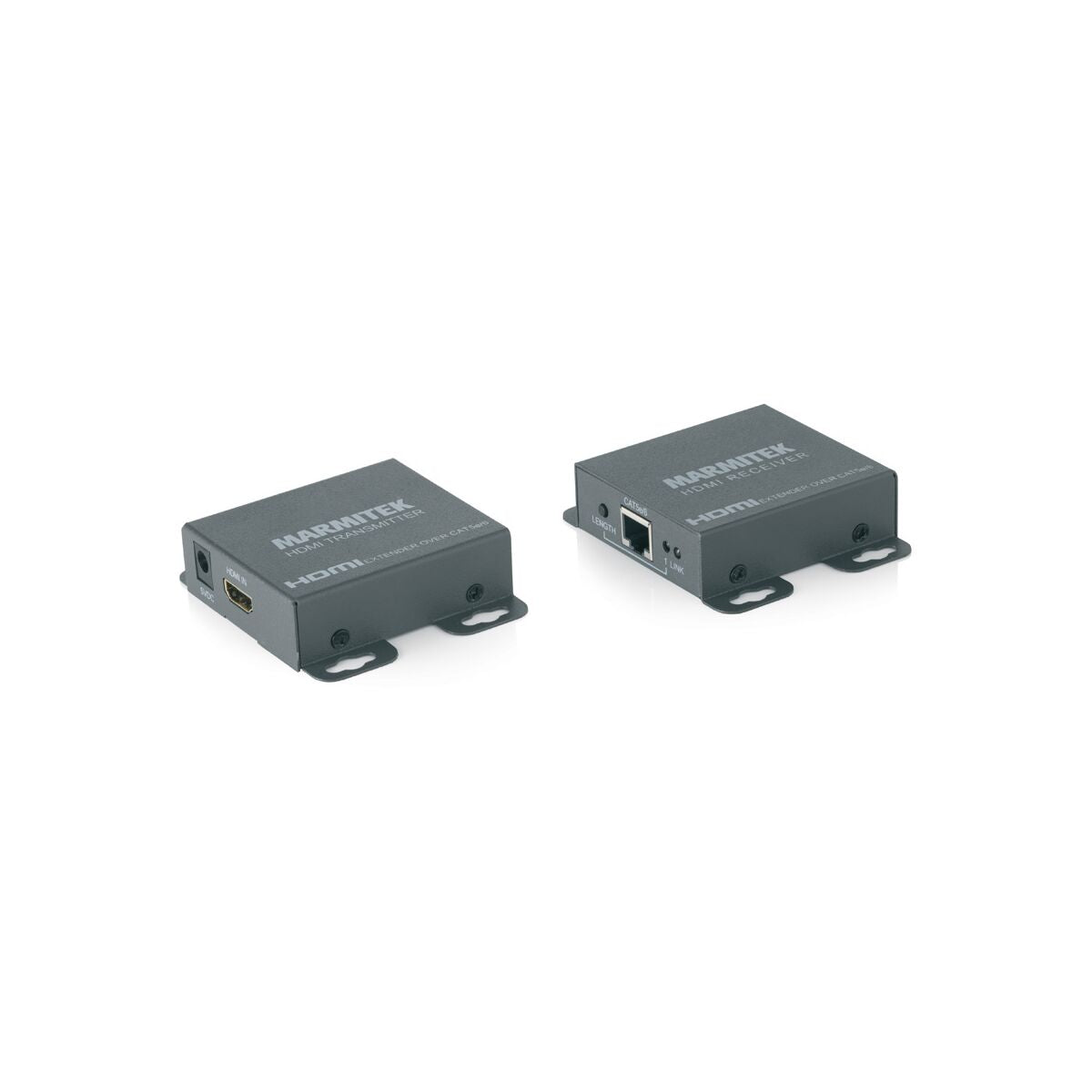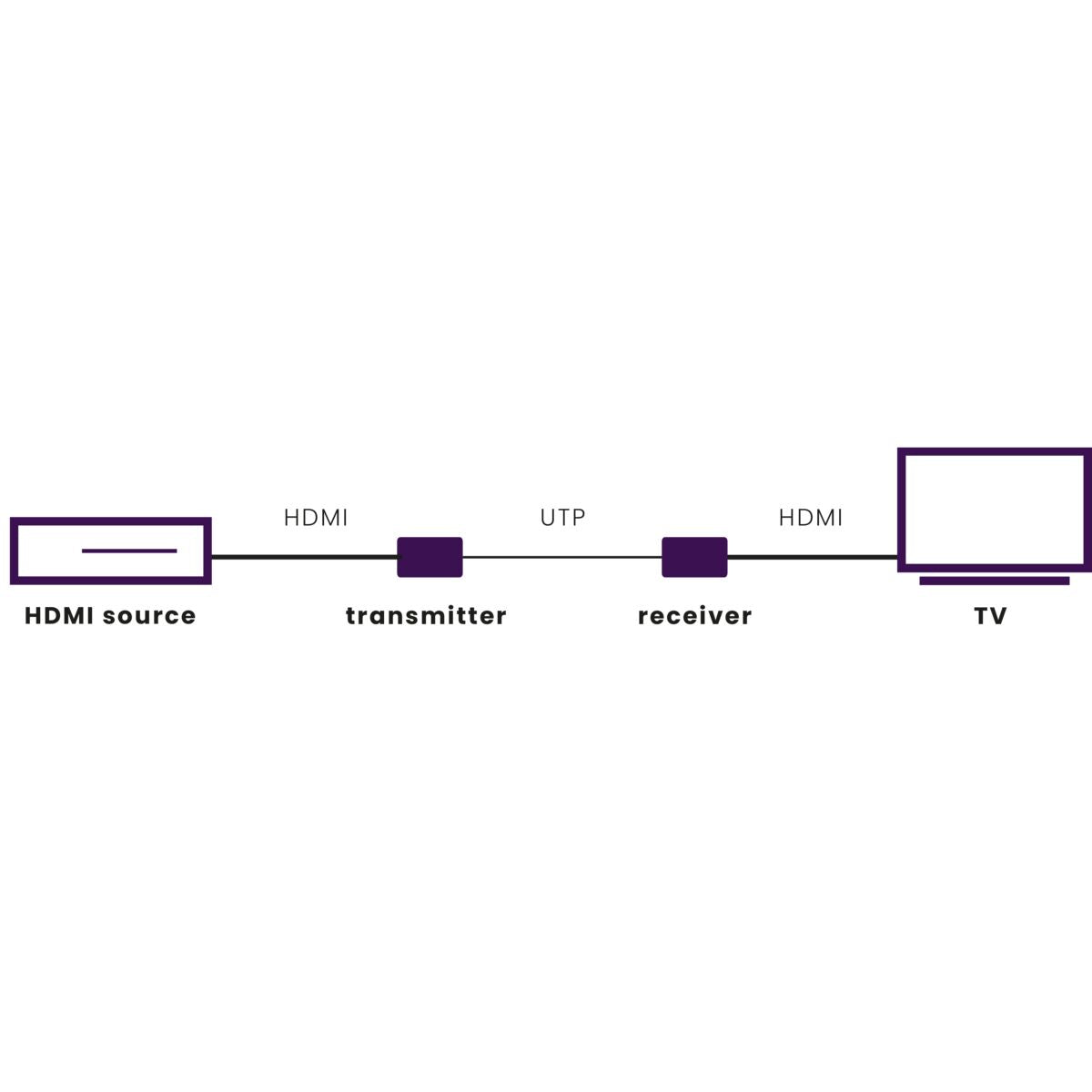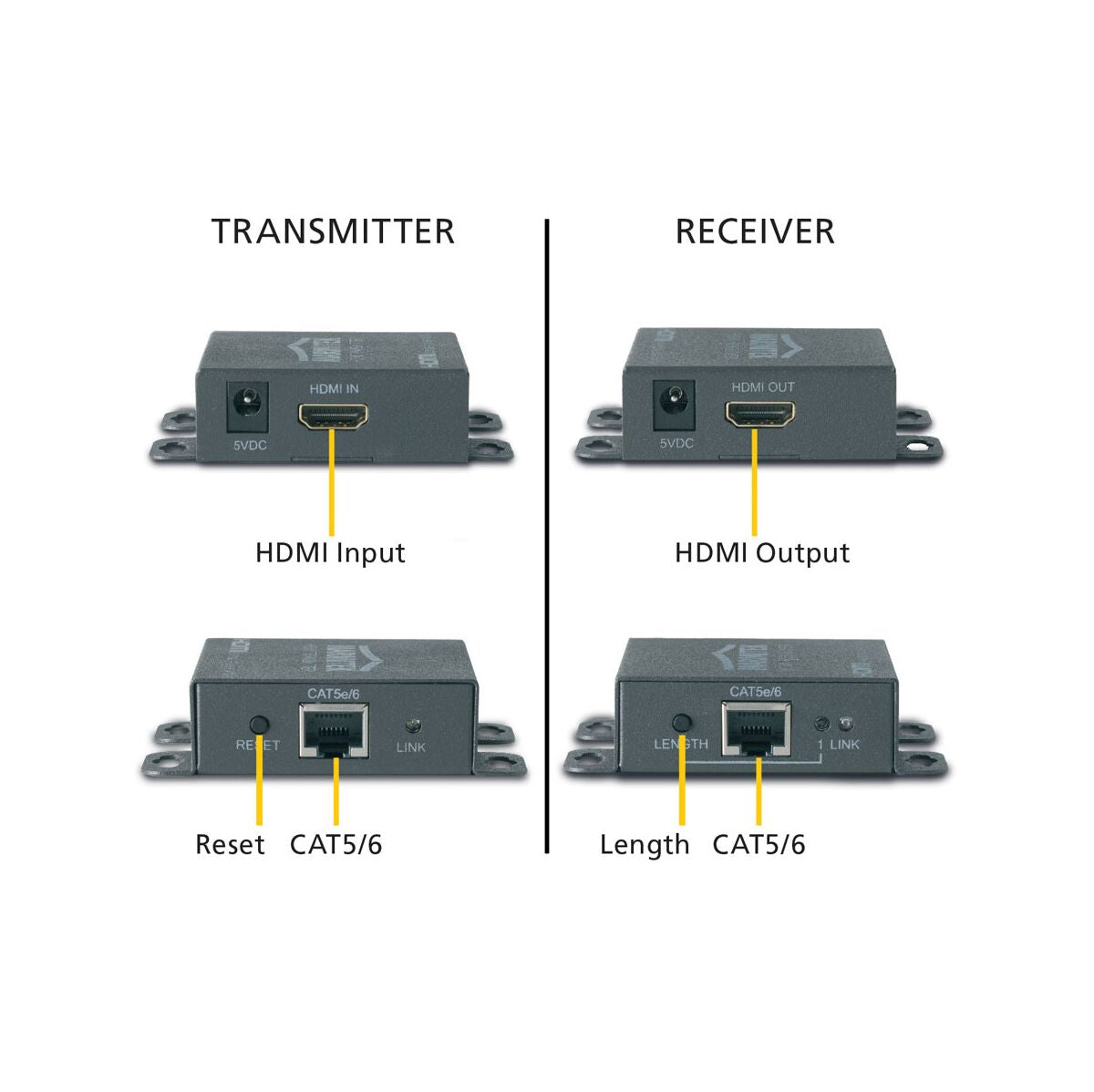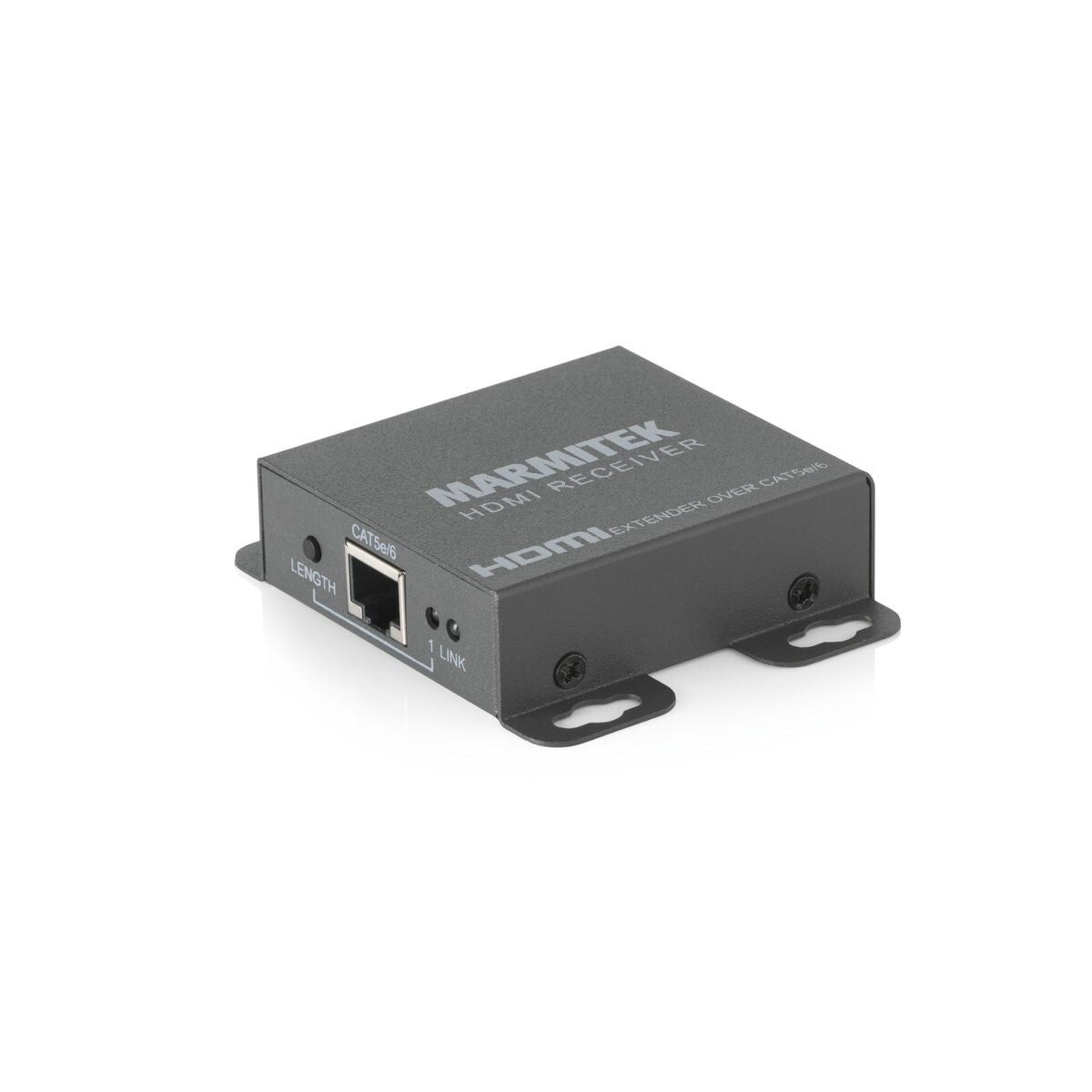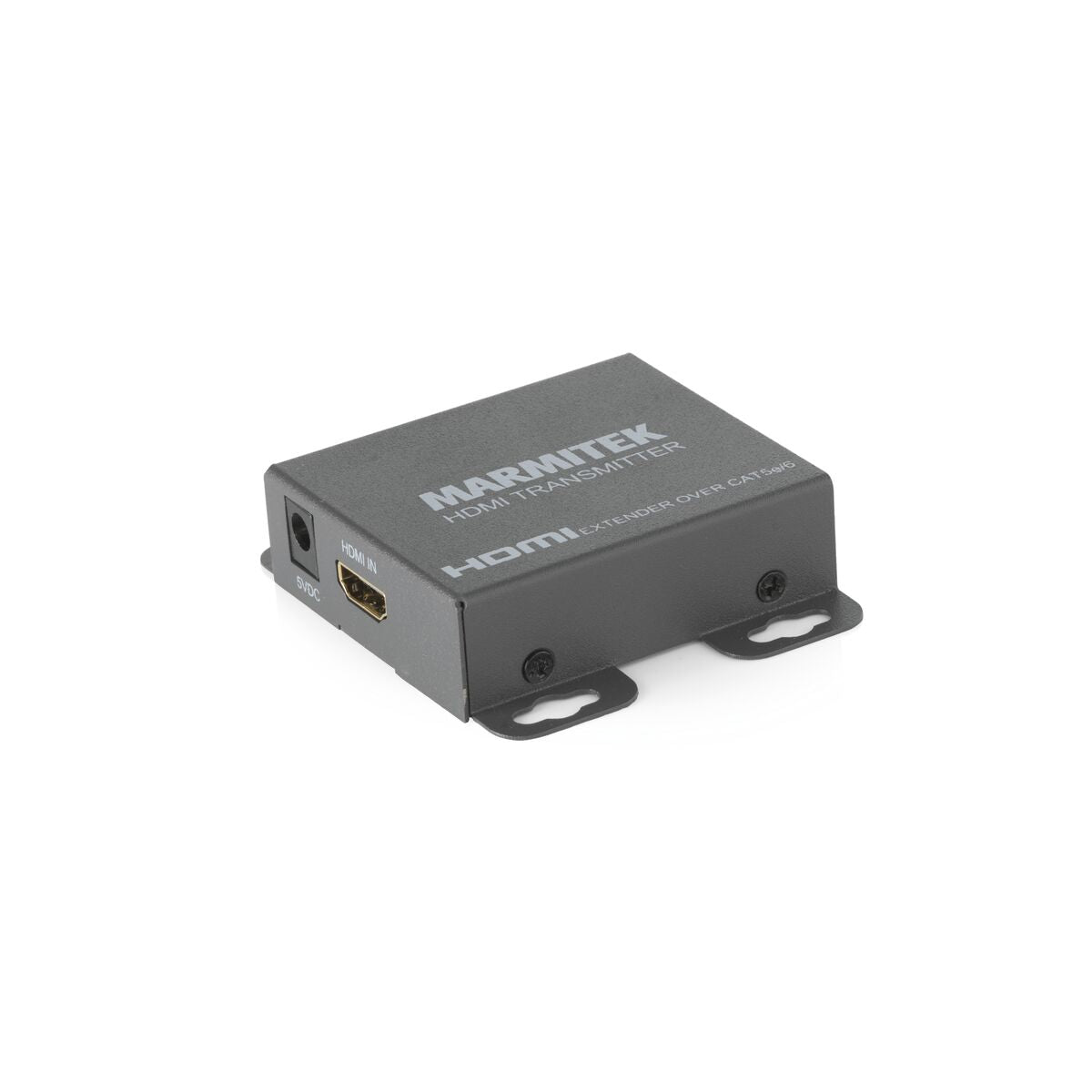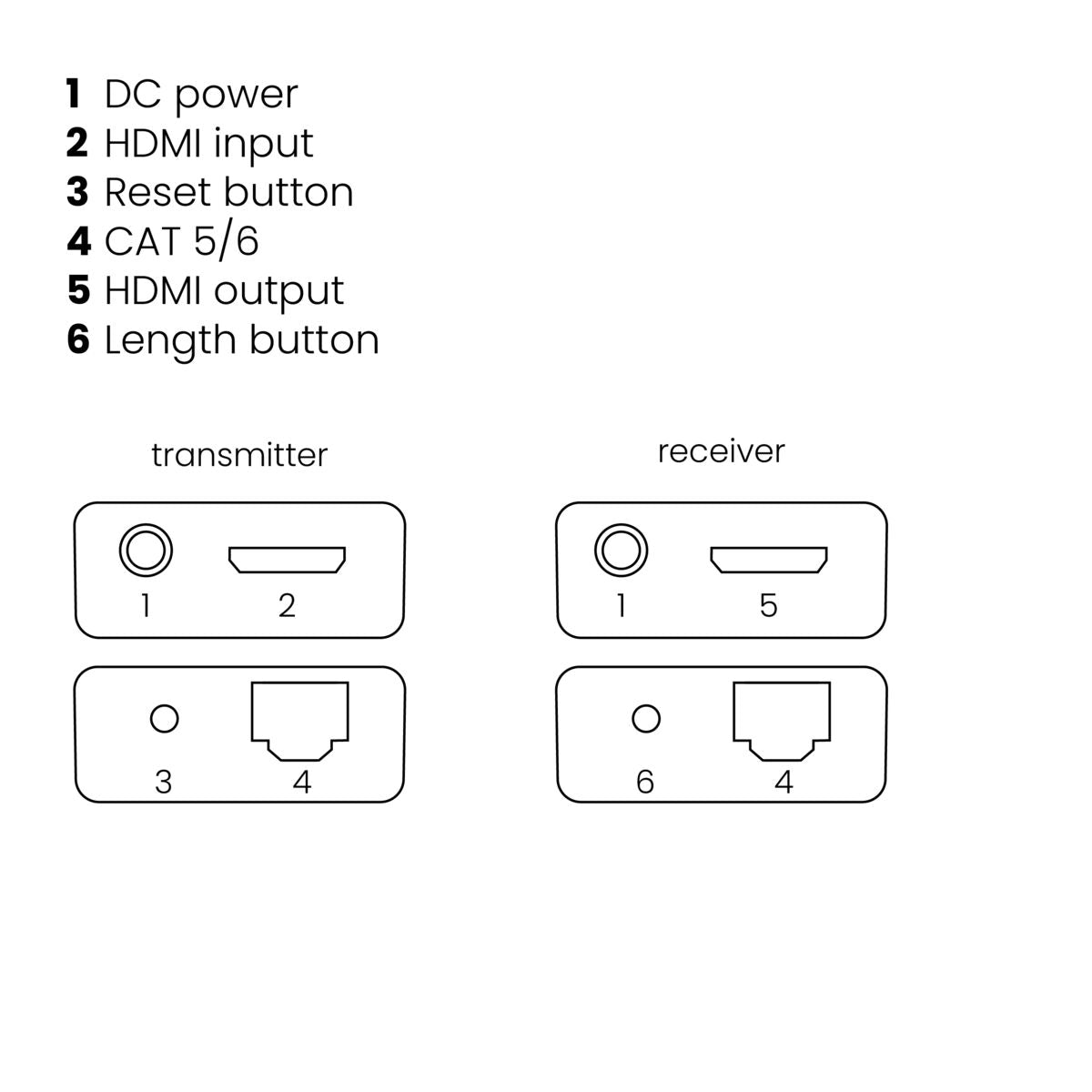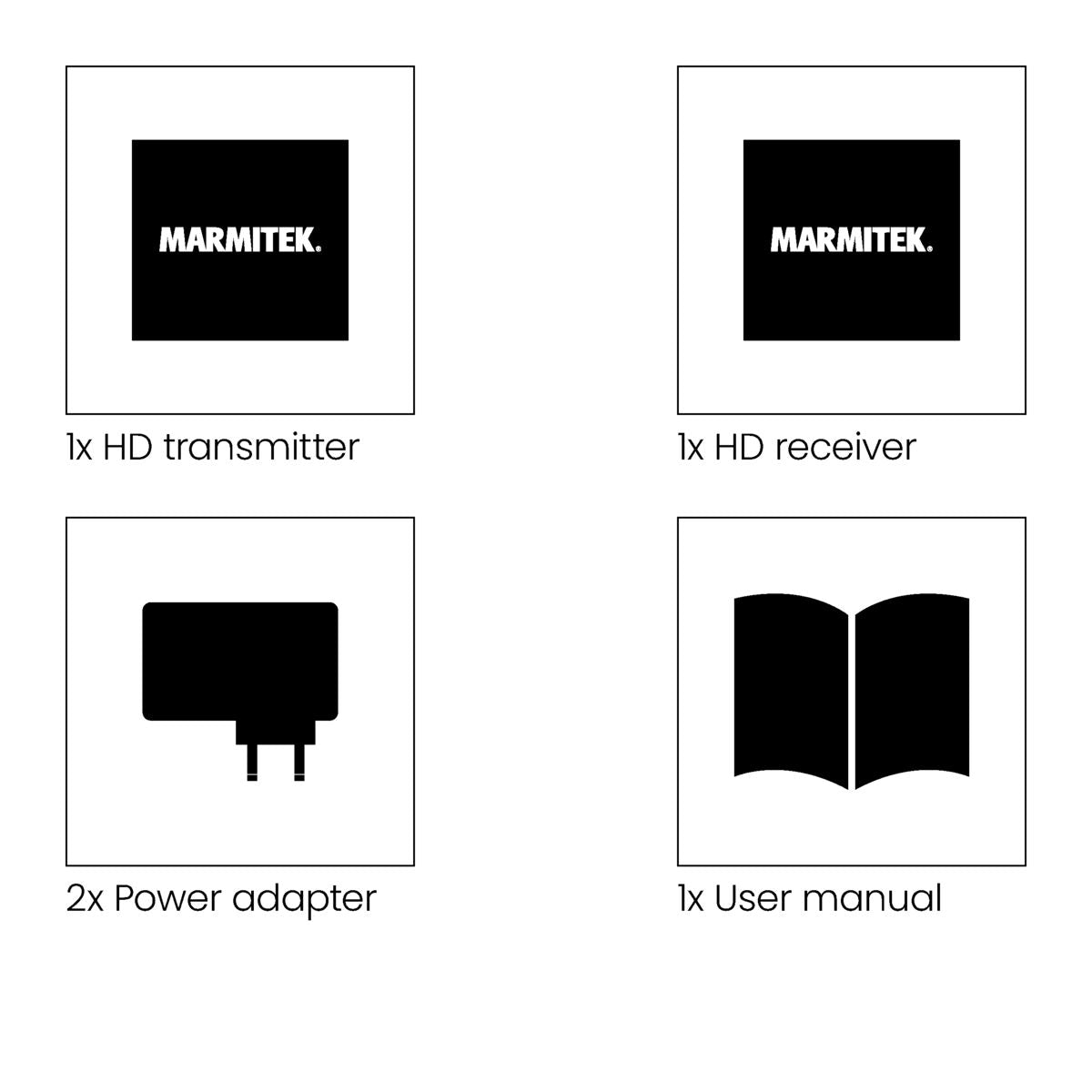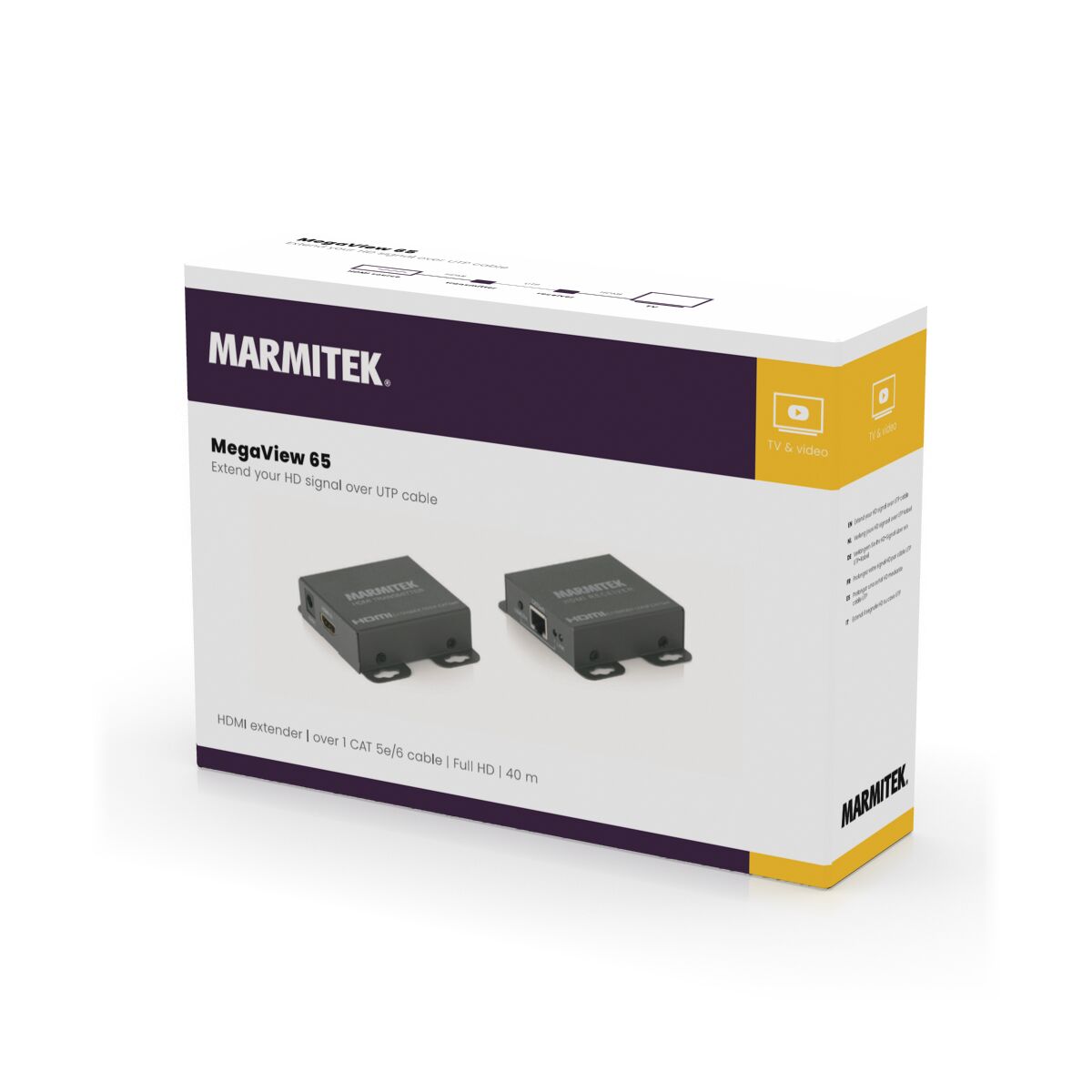 MegaView 65
Product description
Transmit your decoder's signal over an existing network cable to another location in the home.
Watch TV programmes, films and photos stored on your digital TV decoder, media center PC, Blu-ray player or HDD recorder elsewhere in your home, on your TV/projection screen, in perfect HD quality.
Extend your HDMI cable with up to 40 metres over a single CAT5e/CAT6 cable.
Supports 1080p Full HD and 3D resolutions, without compression.
Use of CAT5e/CAT6 cabling results in optimum price/quality ratio.
The MegaView 65 enables you to send the signal from an HDMI device, such as your decoder, to another room in your home. You use the UTP cable (network cable) that is already in your home for this. The advantage of extending your HDMI signal over UTP in combination with a product from our Mega View series is that you can overcome great distances with minimum quality loss.
The MegaView 65 consists of one HDMI transmitter and one HDMI receiver. This enables you to extend the signal of a decoder for up to 40 metres over 1 CAT 5e/6 cable. You use an HDMI cable to connect the decoder to the MegaView transmitter, and another HDMI cable to connect the MegaView receiver to your (2nd) TV. The MegaView transmitter and receiver are connected through a UTP cable.
The MegaView 65 supports 3D and is therefore very suitable to extend the signal from a gaming console.
Technical specifications
Downloads
Reviews
Frequently asked questions
Poor (or no) picture and sound

Check that the CAT5e/6 cables are properly connected between the MegaView transmitter and receiver (CAT5e-1 to CAT5e-1 and CAT5e-2 to CAT5e-2).
Check if the A/V device is turned on. Use only CAT5e/CAT6 cable as specified:

UTP, FTP or STP cable
24AWG or lower
Solid twisted pair
100 Ohm at 1MHz RJ-45 connection according to the EIA/TIA T568B standard.
Instead of CAT5e cable, CAT6 cable can also be used (this is of better quality). To optimize the transmission quality, use solid twisted pair CAT-5e or CAT-6 cable.

Check that the CAT5e/CAT6 cable makes a good connection (no breaks).
Check that the RJ-45 is connected according to the EIA/TIA T568B standard.
Make sure that the maximum cable length is not exceeded.
Install your system as little as possible near RF sources (wireless equipment).
Set a lower resolution on your HDMI source, the CAT5e/6 cable used may not be able to handle the bandwidth of higher resolutions.
I don't have a correct 3D view.

Check that the HDMI source is set to display 3D and/or that it is set to auto. Both the HDMI source and your HD screen must support the same 3D formats.
Check whether 3D is displayed correctly by connecting the HDMI source directly to the HD screen with an HDMI cable.
Need help?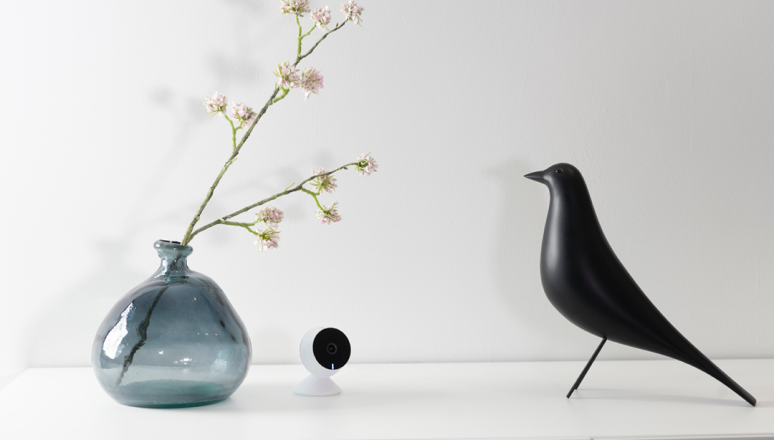 NEED HELP?
WE ARE HERE TO HELP YOU!
If you have any questions about our products or our services, do not hesitate to contact our customer service. Our employees are ready to help you and answer your questions.