Always included
Doorbell with camera

Doorbell black
In stock
This set includes the Buzz LO doorbell camera and the Bell ME BLK wireless bell (gong). Connect the Buzz LO to the existing wiring of your current bell and simply pair it with this wireless gong. As soon as the Bell ME BLK is paired, you can hear the doorbell ring everywhere - at the back of the garden or in the loft. Handy if you don't always have your phone at hand! Want to know more about the Buzz LO? Click here!
Wifi 2.4 GHz
No gateway needed
1 app
Create scenarios
No subscription needed
Receive a 15% discount on the accessories below
15% discount on this accessory(s)
Total amount of this bundle
€ 142,46
View full details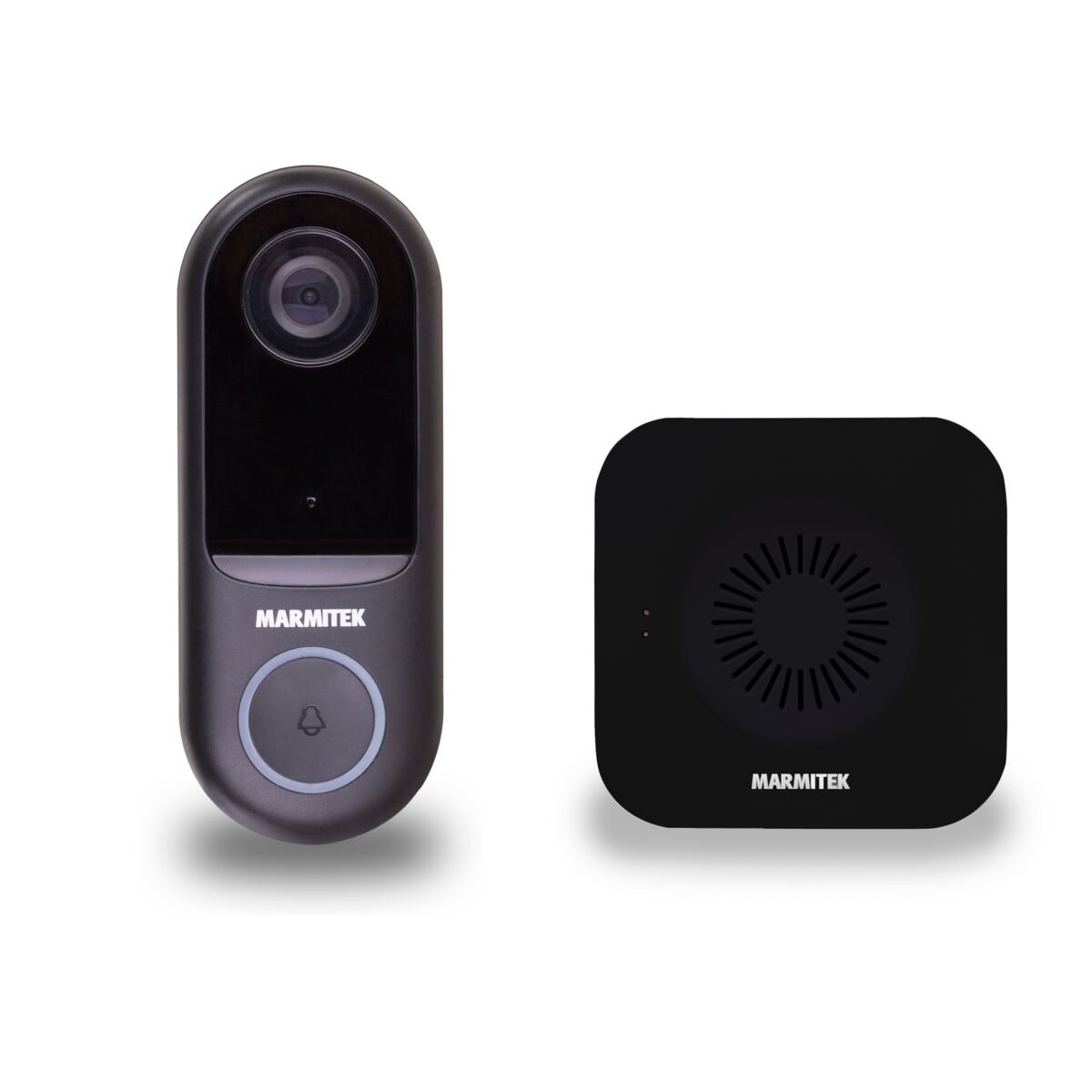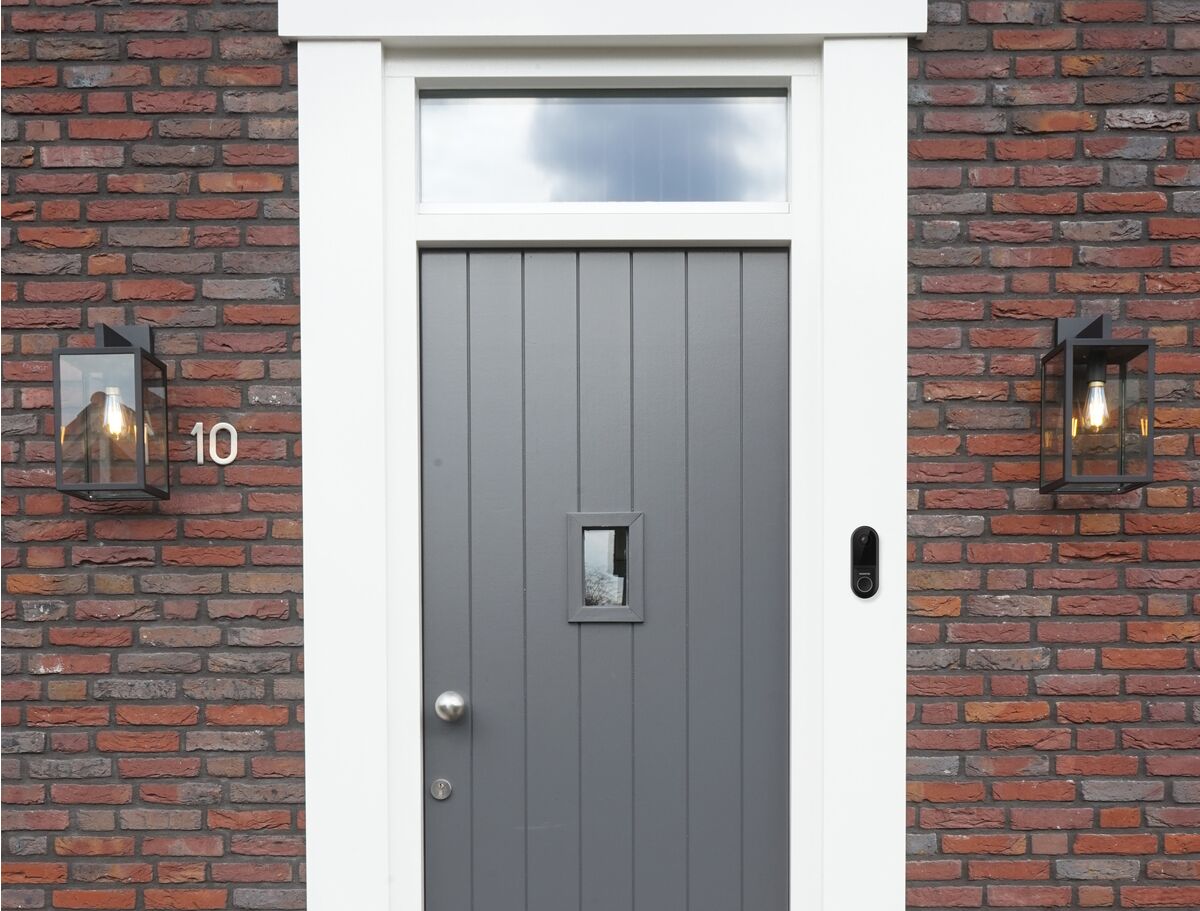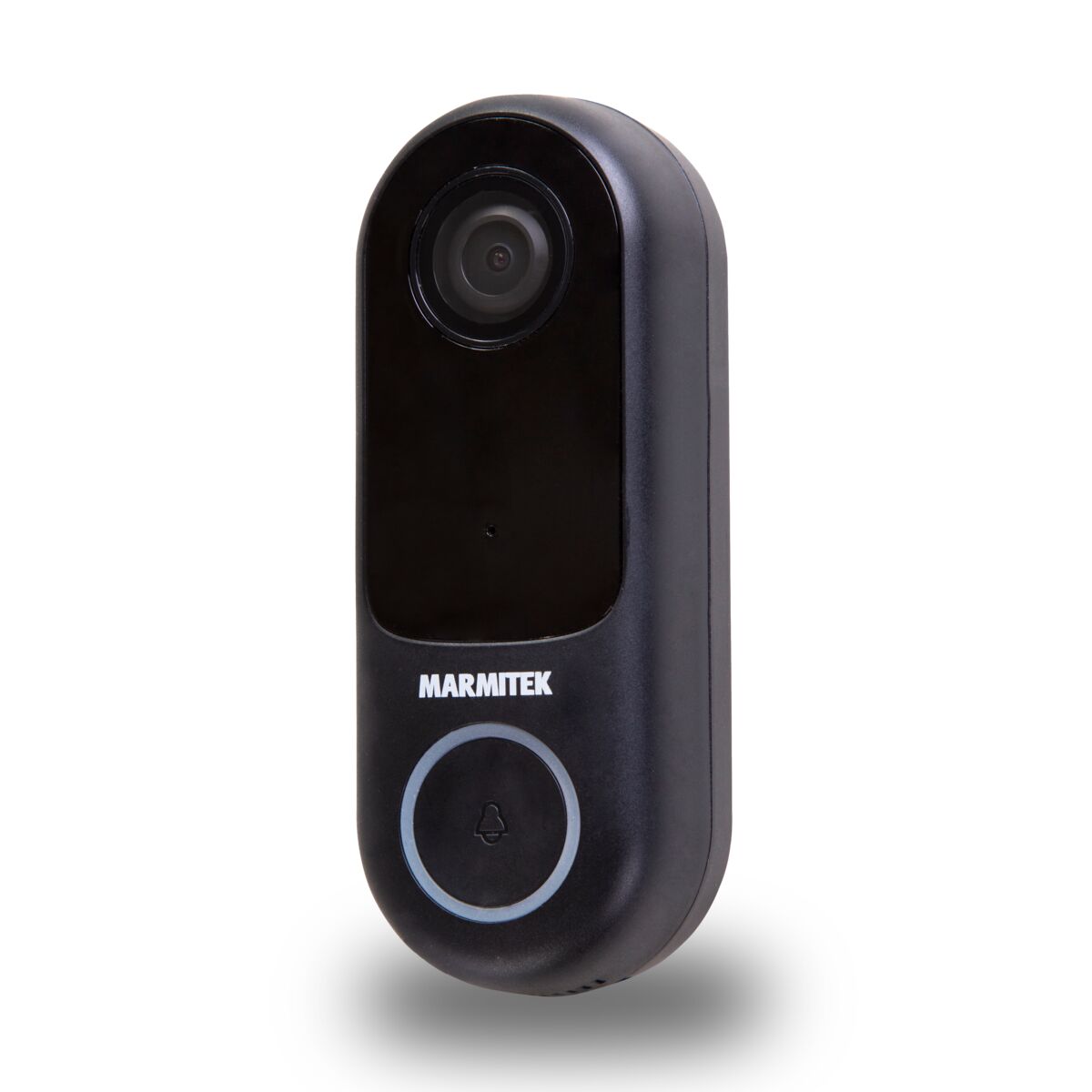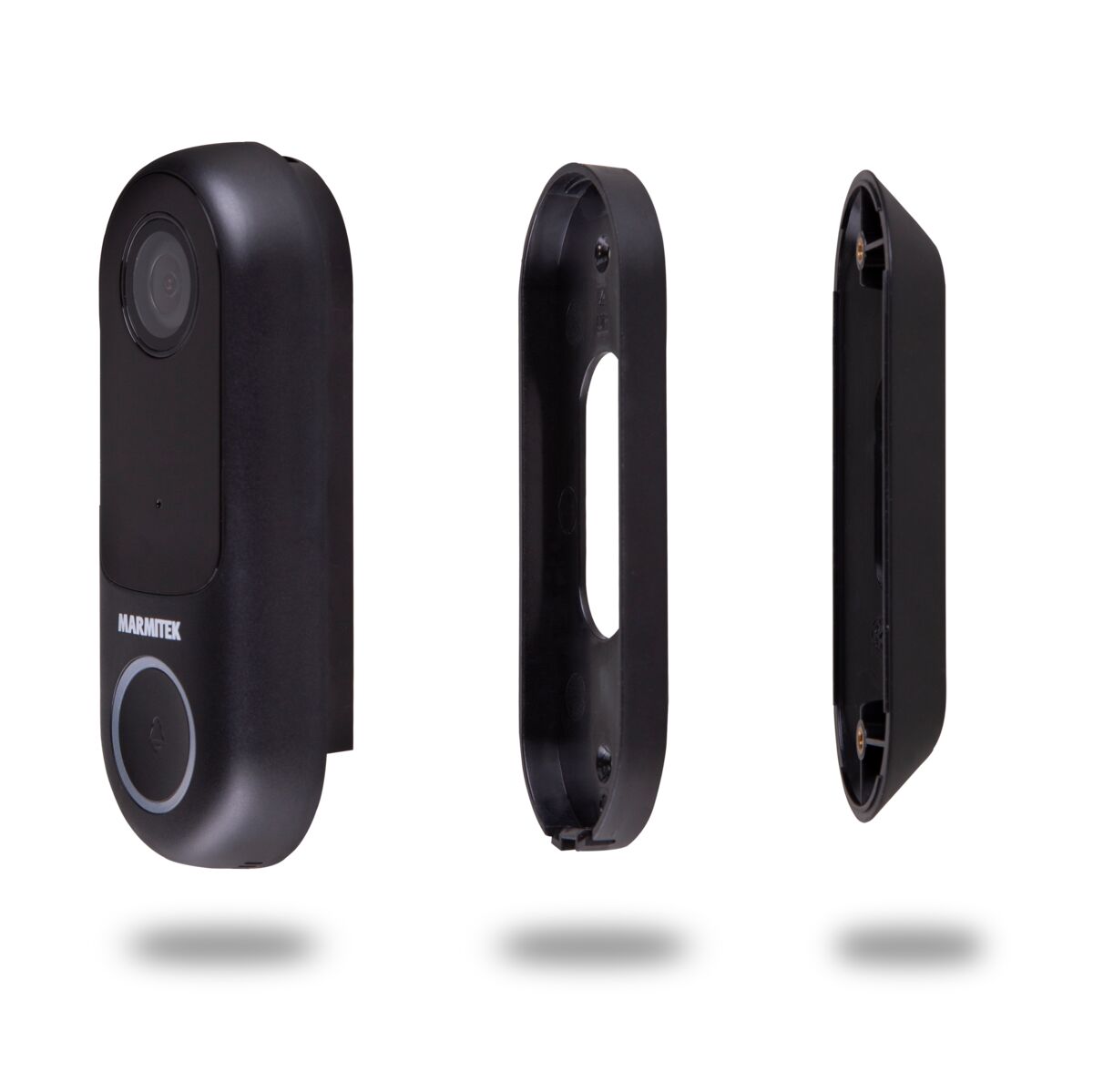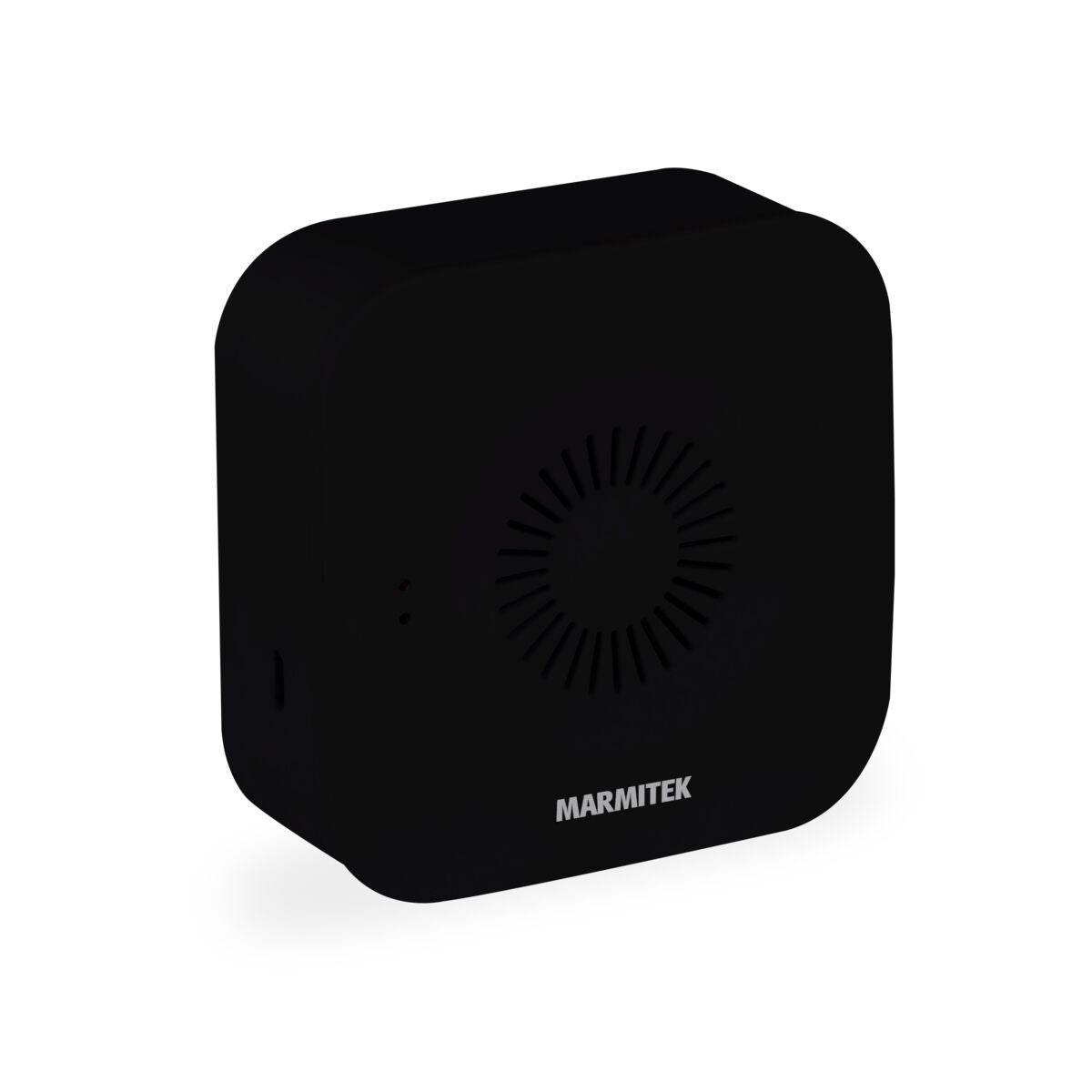 Buzz LO + Bell ME BLK
Product description
Wherever you are, make contact with everyone at your doorstep
Connect multiple Bell ME chimes to one Buzz LO video doorbell.
Wireless RF connection with Buzz LO.
Battery-powered (3x AA) or via USB cable (both not included).
Connect multiple Buzz LO video doorbells to one Bell ME chime.
Plug & play: no gateway or software required.
Receive notifications via the Smart me app.
Built in speaker and microphone for 2-way communication.
Videos can be recorded on a SD card (not included).
The Buzz LO is a doorbell camera with motion detector and intercom. See, hear and speak to anyone ringing your doorbell. Download the Smart me app, quickly register the Buzz LO and you're ready to go.
Easy installation, using existing wiring
This versatile doorbell connects easily to the existing wiring of your current doorbell. No cables to pull, no transformer to install and no hub to buy. All you need is a stable Wi-Fi network and your smartphone or tablet.
Use your existing doorbell
If someone rings the doorbell, you will be notified in the app and the doorbell inside will ring using the existing bell. This is because the Buzz LO can also be connected to the existing inside doorbell.
You can even connect an additional wireless doorbell, allowing you to clearly hear the doorbell in the garden or loft. This additional doorbell, the Bell ME, is available in black and white and can only be connected to the Buzz LO doorbell camera.
Hear your doorbell ringing anytime, anywhere
Receive a push notification on your phone.
Use the Buzz LO in combination with your existing doorbell.
Place a Bell ME in the garden, loft or practice room.
No subscription required
You do not need a monthly subscription to use the Buzz LO. In the Smart me app, you can take screenshots and videos and store them, for example, on your smartphone or tablet.
Start recording automatically when someone rings the doorbell or movement is detected at the front door. The videos are stored on an SD card (max 128 GB, not included).
Do you want to subscribe to a cloud service? This can be done for € 3 per month.
The Buzz LO will often be used overlooking a public road. By minimizing the sensitivity of the motion detector, it will only start recording people approaching your front door. Don't retain recordings for too long. This way, the storage capacity of the SD card will be sufficient and the privacy of third parties will not be compromised.
Somebody at the door? Lights on!
Use the Buzz LO in combination with the smart LED lamps from our Smart me range. In the Smart me app, you can easily arrange for the lamp in the hallway to go on if someone presses the doorbell or if movement is detected in front of the doorbell.
Discover our wide range of smart home products
The doorbell camera and motion detector is part of our Smart me range. This extensive range of smart home products communicates with each other via Wi-Fi. You operate and connect these products in the Smart me app.
Most products are plug & play and you don't need a hub or software to make your home smart. This enables you to quickly create a safe and comfortable environment for you and your family.
Every family member with a smartphone and access to the Smart me app can operate the Smart me range.

Technical specifications
Wireless technology
Wi-Fi 2.4 GHz
Power supply
8 - 16 VAC 50 Hz (adapter not included)
Standby consumption
< 1.5 W
Ambient temperature
-20 °C to 50 °C
Dimensions (h x w x d)
115 x 45 x 28mm
Bandwidth
32 kbit/s ~ 2 Mbit/s
Night Vision
Infrared Distance up to 5m
Reviews
Frequently asked questions
How to install a buzz LO doorbell camera?
How to install Buzz LO?
Does the Buzz LO support ONVIF?
Need help?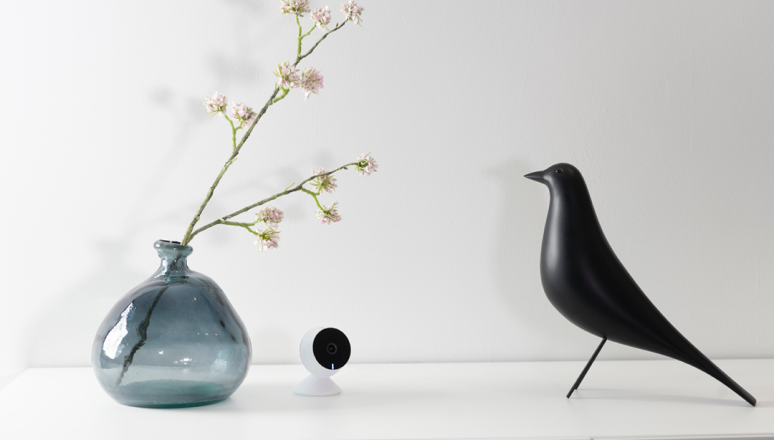 NEED HELP?
WE ARE HERE TO HELP YOU!
If you have any questions about our products or our services, do not hesitate to contact our customer service. Our employees are ready to help you and answer your questions.