MegaView 91
MegaView 91
HDMI extender ethernet - 100-120 m - IR return
Always included
HDMI transmitter

HDMI receiver

IR receiver | 100 cm

IR extension cable with 1 blaster LED | 100 cm

Power adapter
MegaView 91
MegaView 91
HDMI extender ethernet - 100-120 m - IR return
In stock
With this HDMI extender, you can easily connect TVs in multiple locations in the home to one set-top box located in one central location. Unique to the MegaView 91 is that you can connect additional receivers (sold separately) to this set. This way, you can extend the signal from a set-top box up to 120 metres to one or more televisions (>10) over 1 CAT 5e/6 cable. Use this HDMI extender in conjunction with your existing home network (LAN) including routers and switches.
Full HD
Extend up to 120m
Uses existing network
Connect multiple receivers
IR return function
Receive a 25% discount on the accessories below
25% discount on this accessory(s)
Total amount of this bundle
€ 285,98
View full details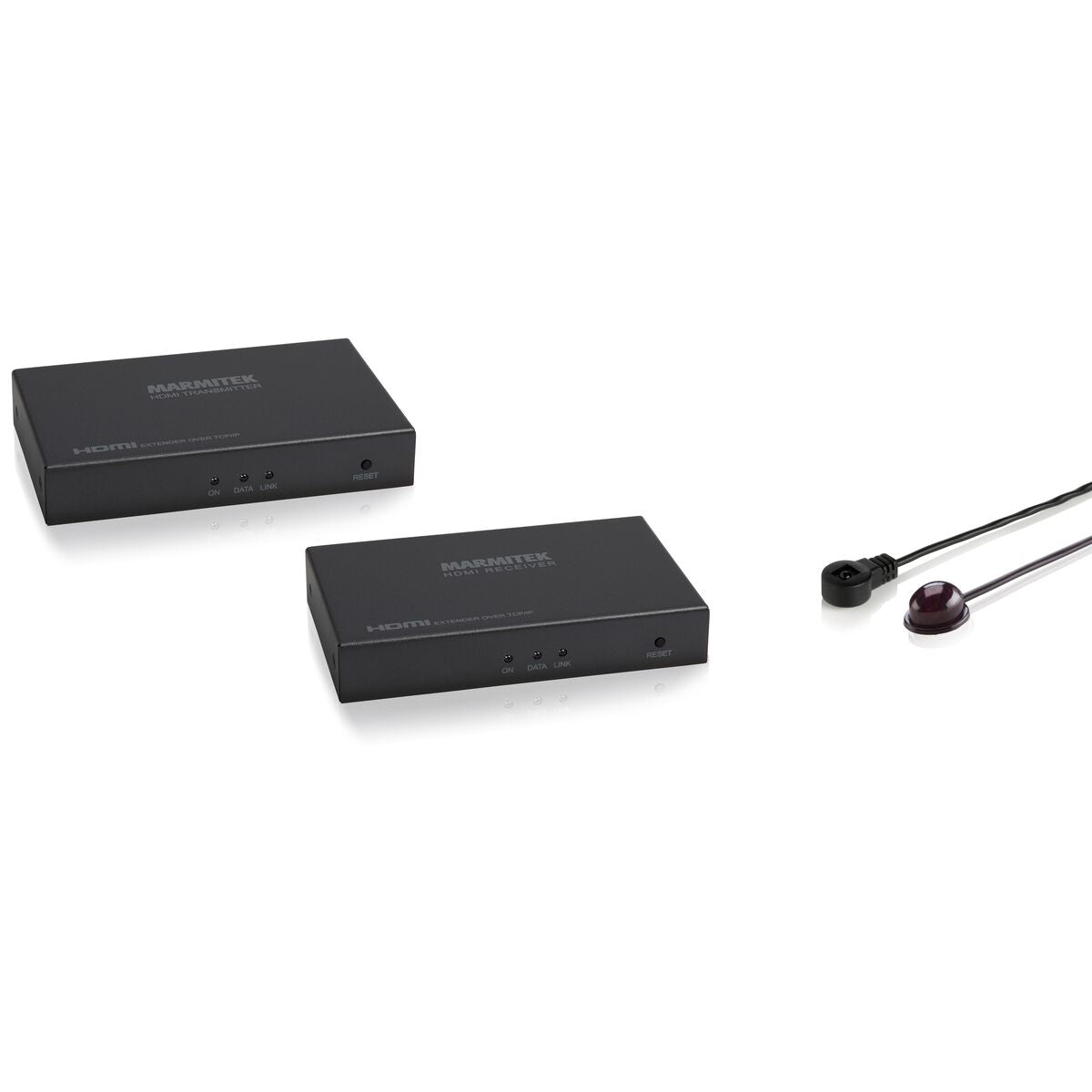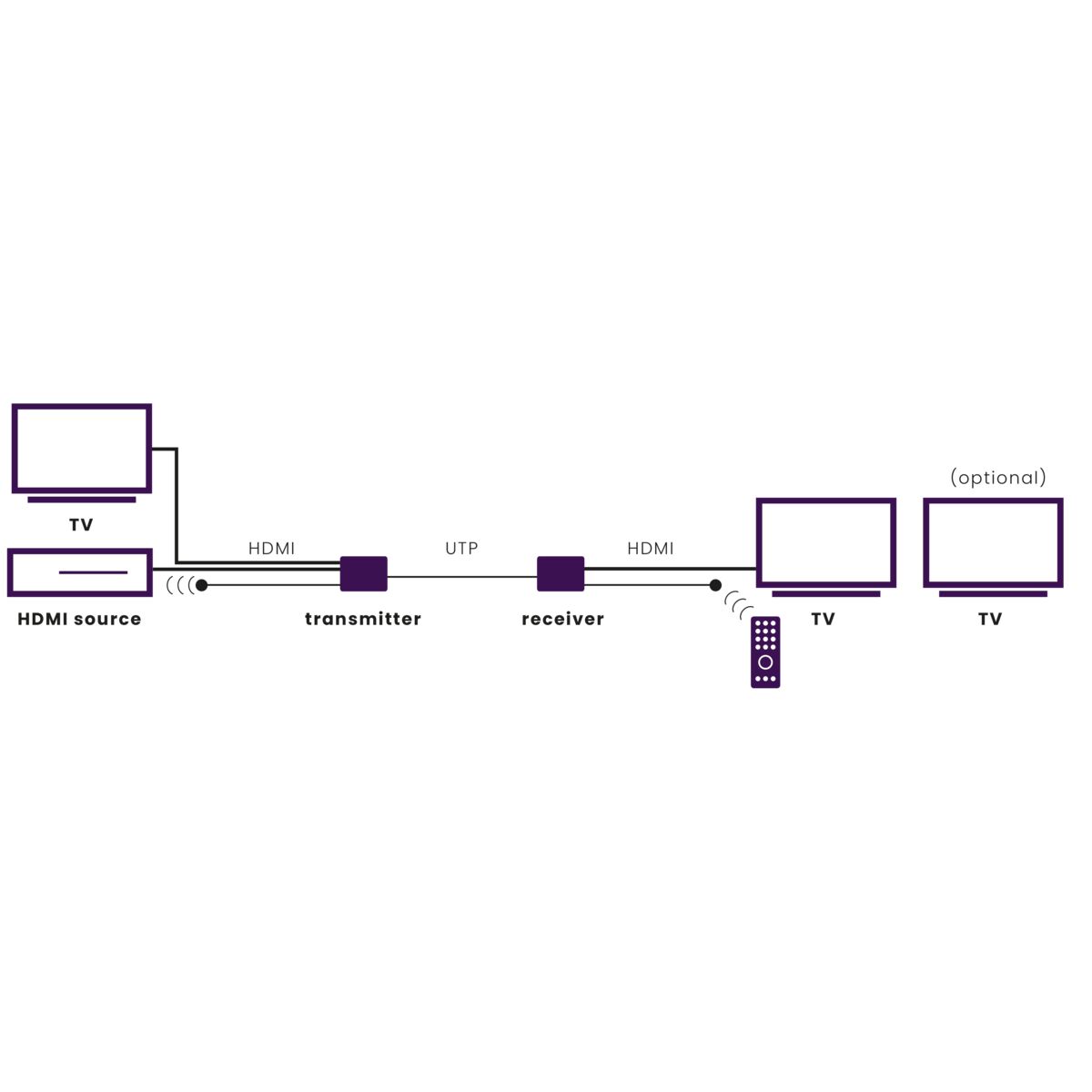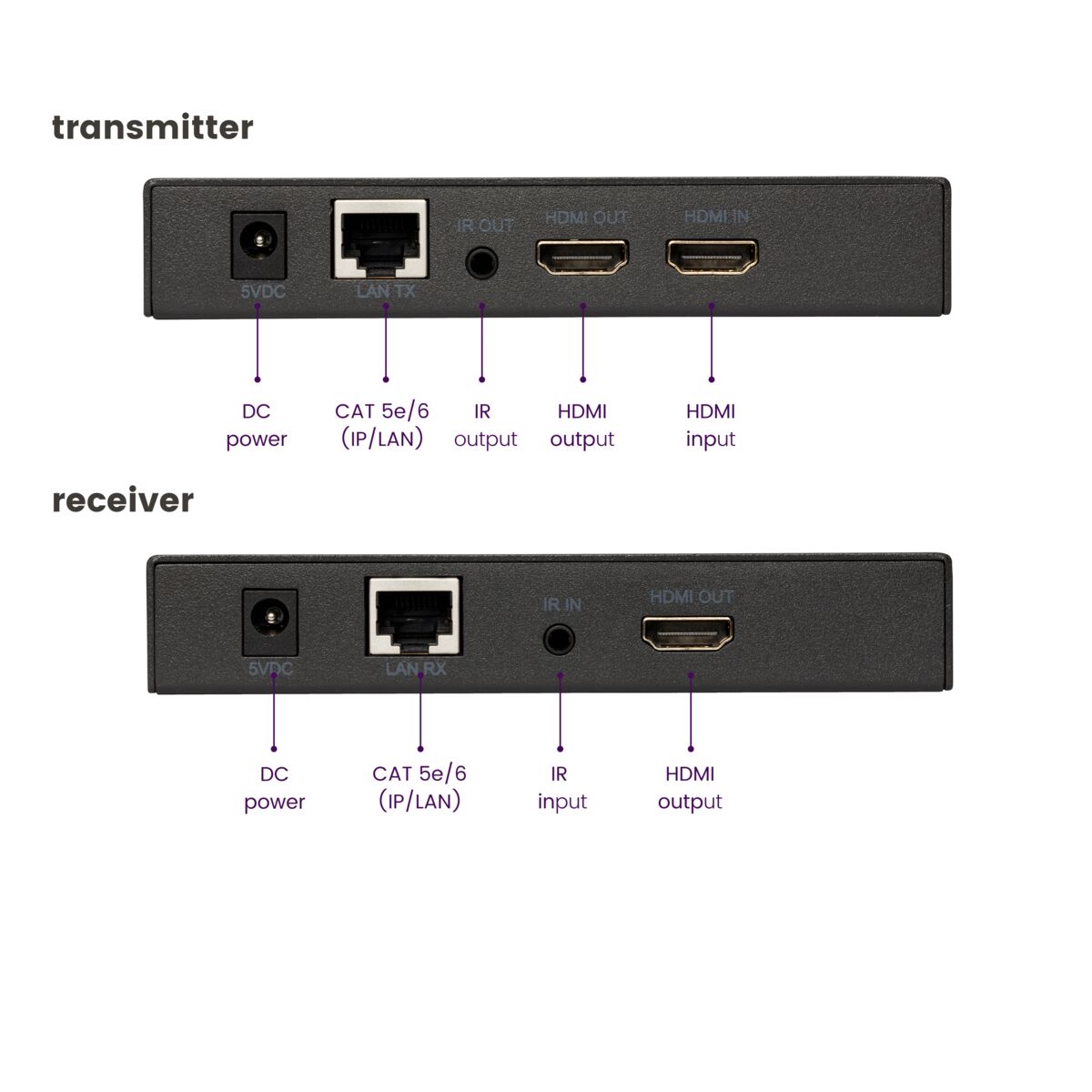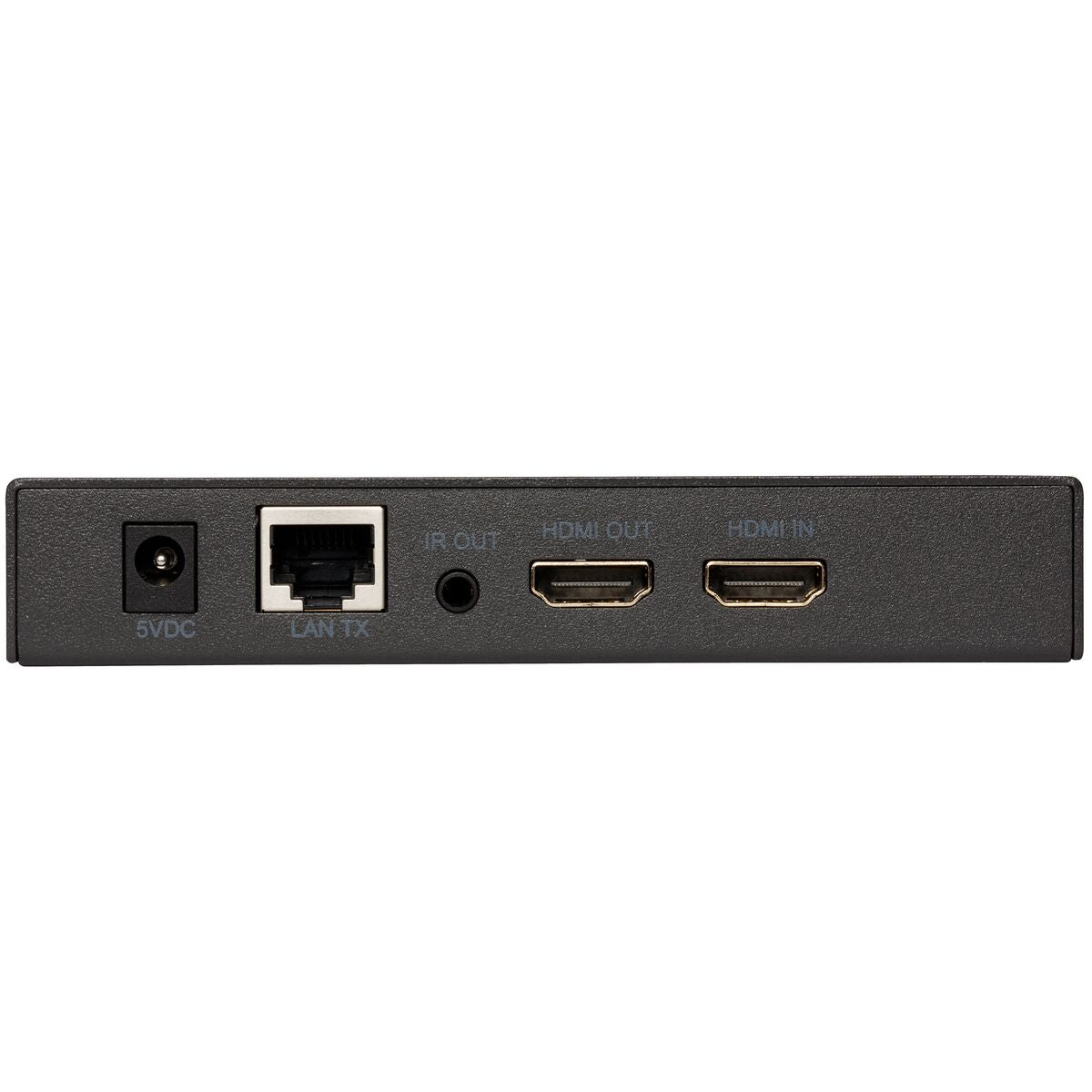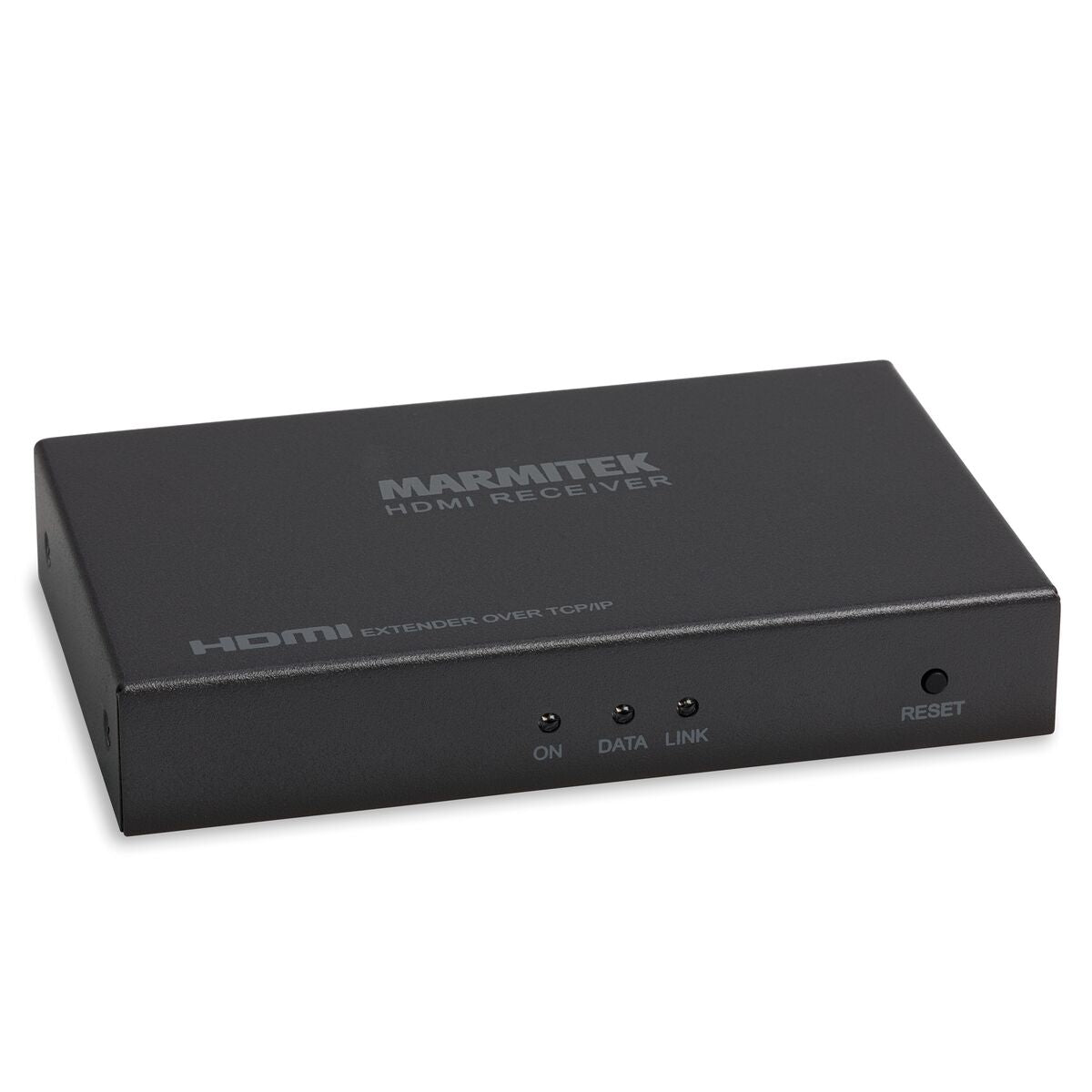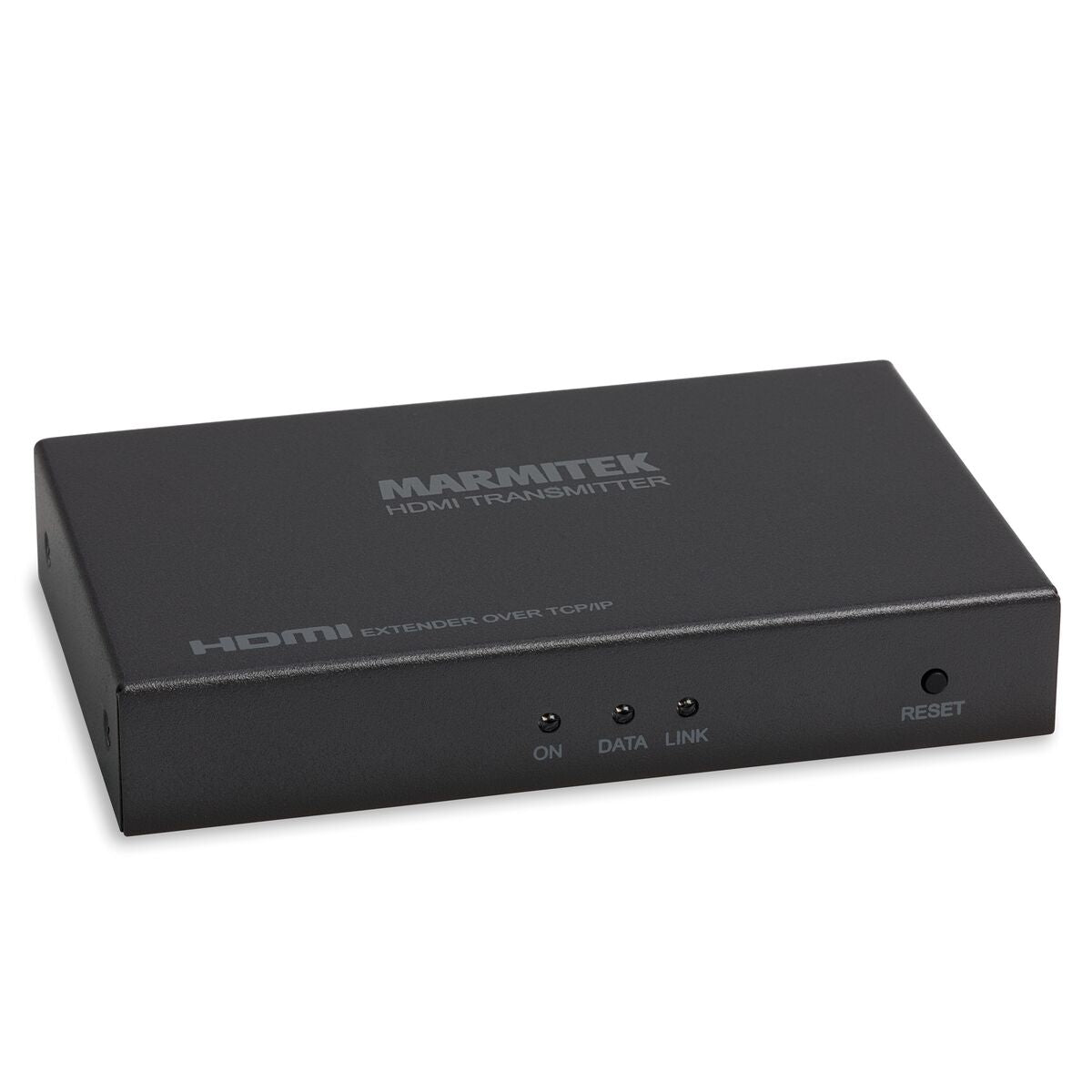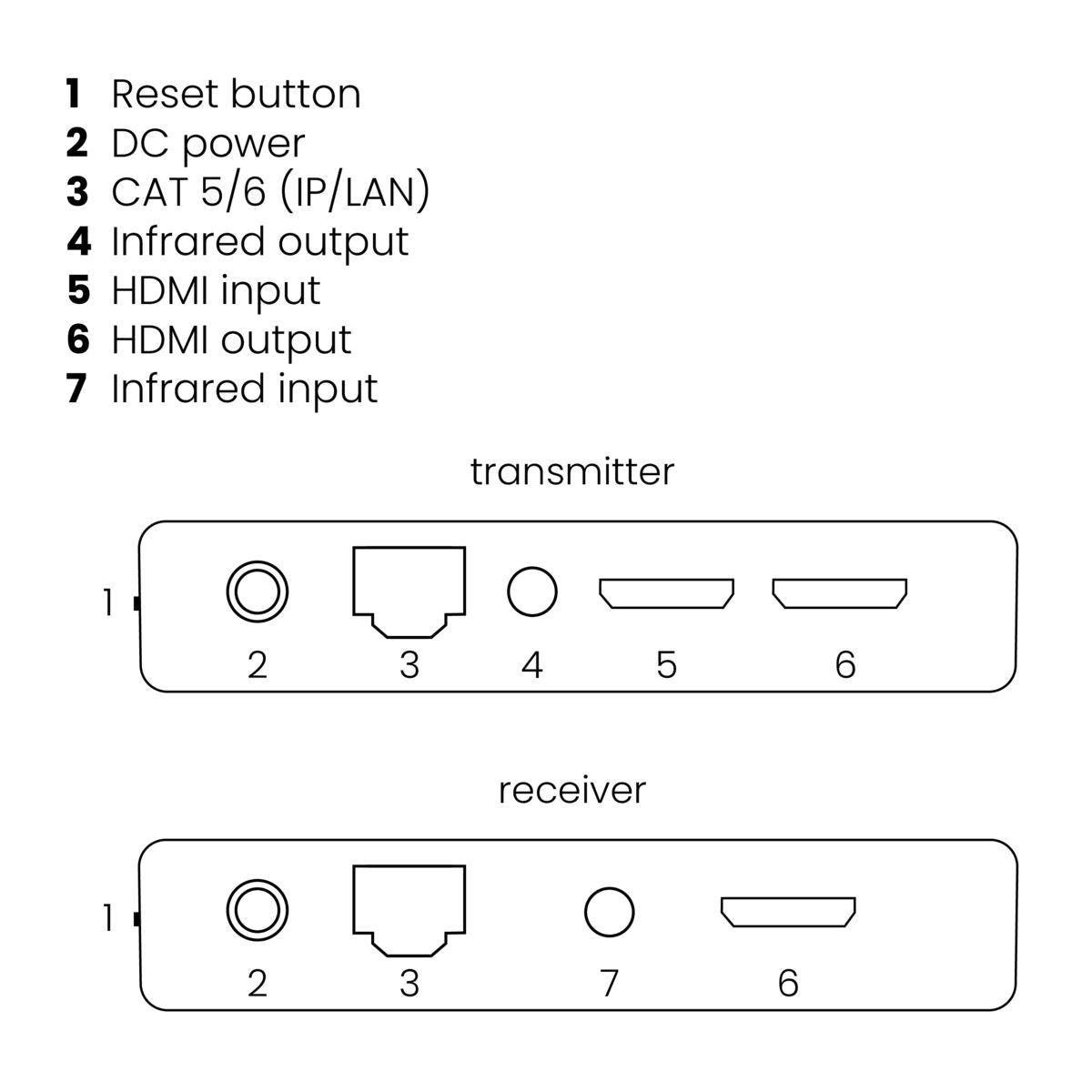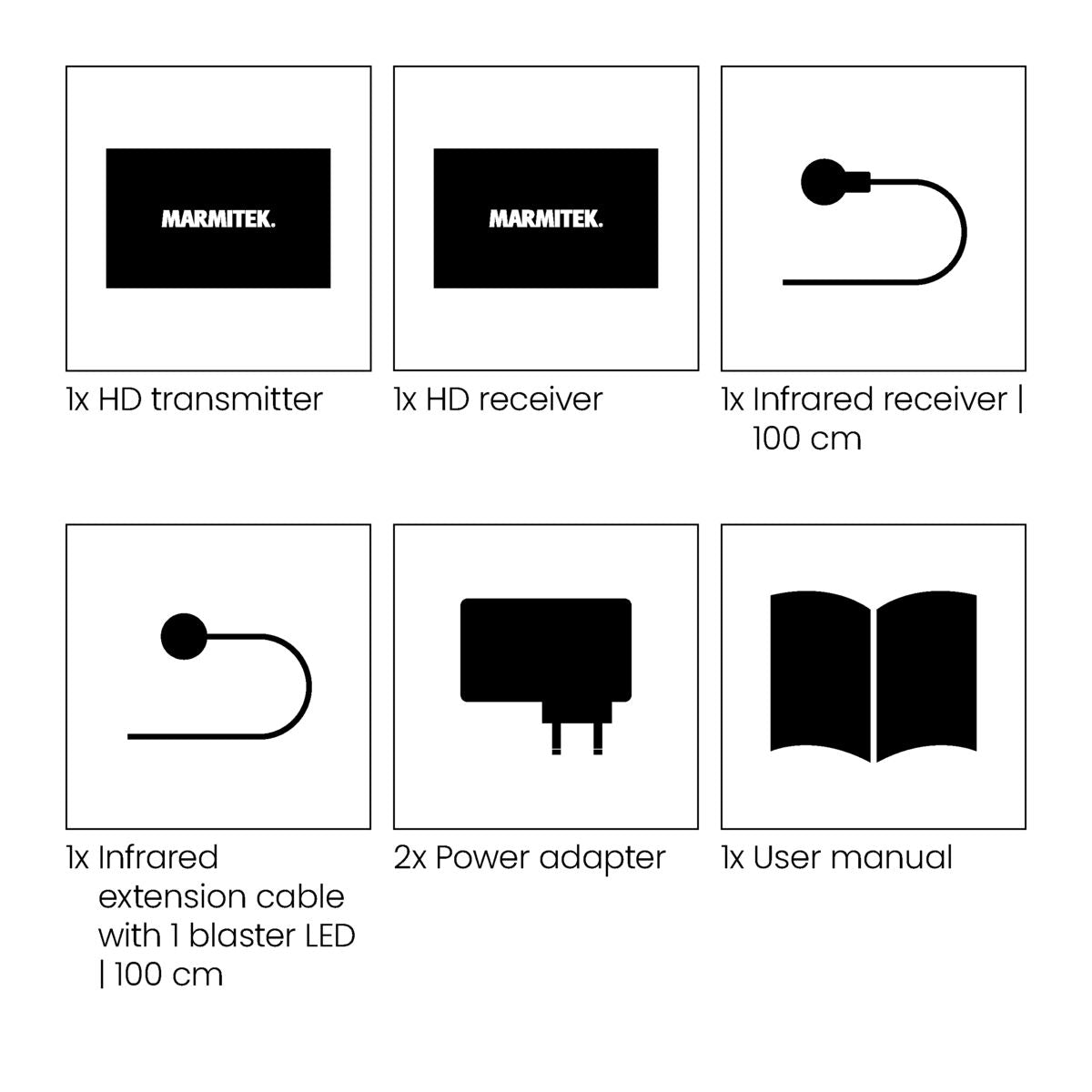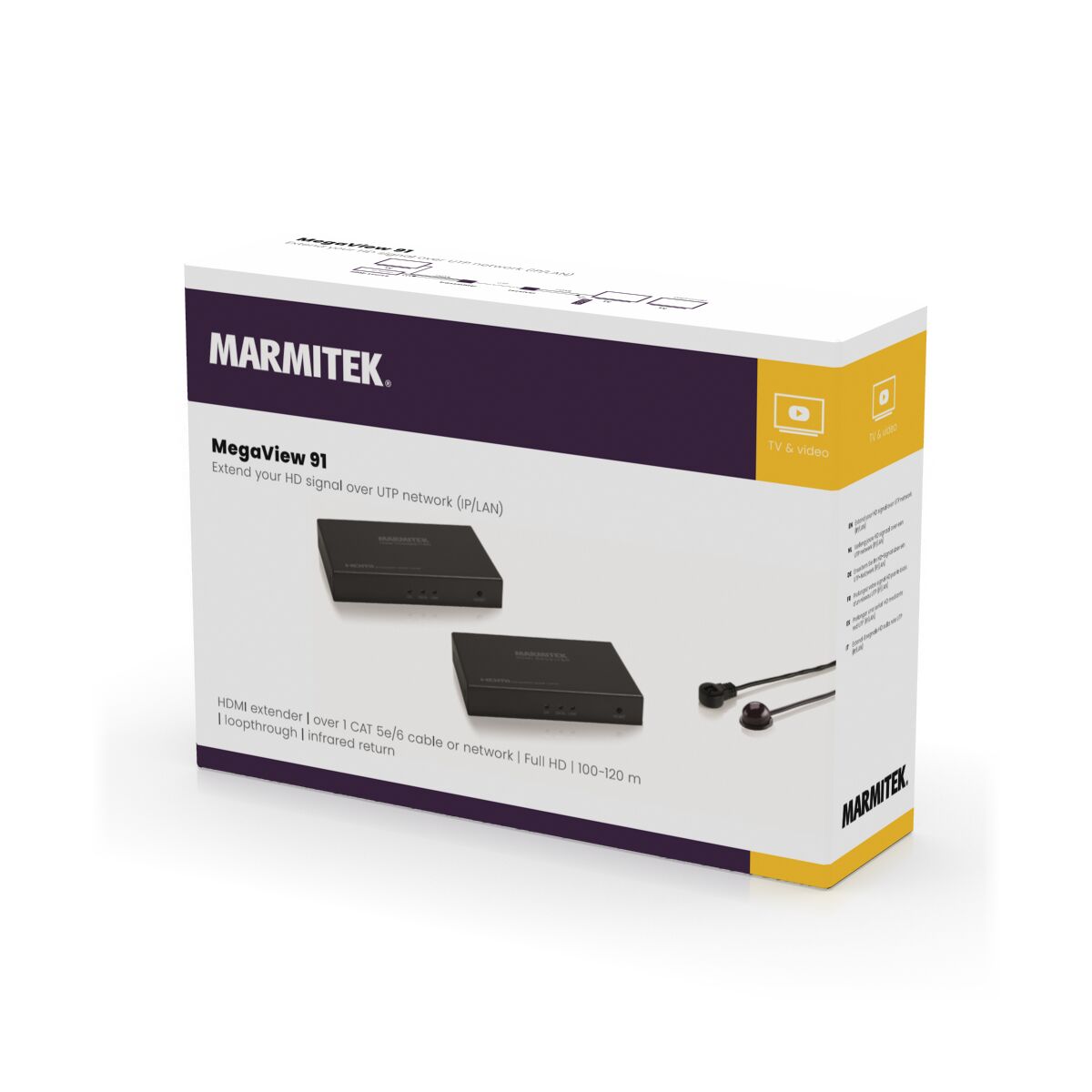 MegaView 91
Product description
Play picture and sound from one decoder or satellite receiver on different TVs/projectors.
Watch films, look at photographs from your media center PC, Blu-ray player, game console, set top box or hard-disk recorder on a different TV/projection screen in perfect HD quality.
The built-in HDMI splitter enables you to connect an TV to the transmitter, so you can still watch the connected devices locally.
Extend your HDMI cable up to 120 metres using one CAT5e/CAT6 cable.
Even works on your existing home network (LAN) including routers and switches.
Multiple receivers may simultaneously be connected to the same network.
Supports up to 1080p Full HD.
Operate your connected AV equipment remotely, using the infrared return function.
The MegaView 91 enables you to easily connect TVs at multiple locations in the home to one decoder in one central area.

The MegaView 91 consists of one HDMI transmitter and one HDMI receiver. Unique to the MegaView 91 is that you can connect additional receivers (available separately) to a single HDMI transmitter. This enables you to extend the signal of, for example, a decoder for up to 120 metres over 1 CAT 5e/6 cable, to one or more TVs (>10). You use an HDMI cable to connect the decoder to the MegaView transmitter, and another HDMI cable to connect the MegaView receiver to your (2nd) TV. The MegaView transmitter and receiver are connected through a UTP cable.

Additionally, you can use the MegaView 91 in combination with your existing home network (LAN), including routers and switches.

The loopthrough connection makes it possible to connect an additional TV to your decoder. Thus, you can watch the same content on 2 TVs at the same time. The built-in infrared return function ensures that you can operate your source device remotely as well. This is useful, for example, if you want to watch the rest of your favourite series in the bedroom and your decoder is downstairs. Additionally, you can use the MegaView 91 in combination with your existing home network (LAN), including routers and switches. This makes the MegaView 91 a very versatile HDMI extender over CAT5.

If you don't require multiple receivers, or if you want to have an overview of all the alternatives Marmitek offers in this category, please refer to the overview table to check which MegaView best suits your needs.

Technical specifications
Ambient Temperature
+0 to +70 °C
Power Supply
100-240 VAC 50/60 Hz, 5 VDC Adapter
Frequency range
30-60 kHz
Infrared reception range
± 6 meters
Connection
3.5 mm jack plug
UTP/CAT x jack
RJ45, EIA/TIA T568B
CAT 5e/6 cable length
120m@1080p
Dimensions (h x w x d)
23 x 35 x 84 mm
AV output
1x HDMI (copy of the input)
UTP/CATx connection
RJ45, EIA/TIA T568B
Dimensions (h x w x d)
23 x 135 x 84 mm
Video Resolutions
1080p, 1080i, 720p, 576p, 576i, 480p
HDMI Standards
HDMI, DVI, EDID and HDCP 1.3
Data Transfer
TCP/IP, H264 Compression
Video Bandwidth
6.75 Gbps
Reviews
Frequently asked questions
Can I extend the cable with the IR (infrared) LEDs?

No, that is not a good idea. The signal becomes too weak. The warranty also expires.
Can I use multiple sets in the same network (LAN)?

No, that is not possible, because all of the MegaView sets use the same IP address.
Can I use multiple receivers in the same network (LAN)?

Yes, you can. You can connect multiple receivers simultaneously, enabling you to receive the same signal in different rooms. Additional receivers can be ordered separately.
Bad (or no) image and sound.

Check if the A/V device is switched on.
Use only CAT5e/CAT6 cable as specified in th manual.
Check if the CAT5e/CAT6 cable provides a solid connection (no cable faults).
Check if the RJ-45 has been connected according to the EIA/TIA T568B standard.
Please ensure that the maximum cable length is not exceeded.
Install your system as far away from any RF sources (wireless devices)as possible.
Set a low resolution on your HDMI source. The CAT5e/6 cable used probably cannot deal with the higher resolution bandwidth.
The A/V equipment does not respond to signals from my remote control.

Take the following instructions into account:

The IR receiver has a receiving sensitivity of about 10 metres with an acceptance angle of 60 degrees. Range is also dependent on the remote control used.
If the IR data light on the IR (infrared) module is continuously illuminated, the IR receiver is probably being disrupted by another infrared signal. Try to locate the IR receiver so that it encounters as little disruption as possible from, for example, direct sunlight, flatscreen TVs, (LCD, Plasma, LED), fluorescent lighting or energy-efficient light bulbs.
The IR receiver does not work with some A/V devices and models that use higher IR frequencies such as Bang & Olufsen.
Ensure that the IR receiver and the IR Blaster extender cable are correctly connected and that these are plugged in properly.
Some IR windows from set-top and satellite boxes are very sensitive and are easily disrupted. These devices then receive too much infrared light and will either work badly or not work at all. Relocate the IR Blaster so that less infrared light is received via the IR window.
No (or poor) image and sound.

If you experience poor or no image after connecting, try to recover the problem by connecting the devices one at the time to your screen (TV, monitor or projector).This way you can determine whether the problem lies with the HDMI sources, the HDMI cables, this product or the screen. HDMI devices which are not tested and certified by ATC (Authorized Test Centers) can cause image and sound problems.

Check if the power adapter is connected and plugged into the mains.
Only use High Speed HDMI® certified cables for the best picture and sound quality.
Do not use HDMI cables that are longer than specified in the technical data.
Both the HDMI source and your screen have to support HDMI fully.
Check whether your HDMI sources, DVI device and screen support the copy protection HDCP (High-bandwidth Digital Content Protection).
Need help?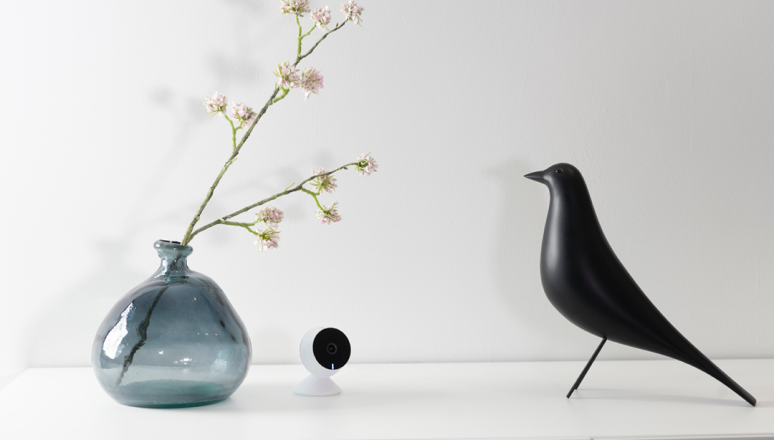 NEED HELP?
WE ARE HERE TO HELP YOU!
If you have any questions about our products or our services, do not hesitate to contact our customer service. Our employees are ready to help you and answer your questions.