Sense MI
Sense MI
Zigbee door sensor - Wireless - Scene Activation
Always included
Zigbee door sensor

2x CR1632 batteries

3M adhesive tape
Sense MI
Sense MI
Zigbee door sensor - Wireless - Scene Activation
In stock
This door sensor notifies your smartphone when a window/door opens or closes. Alternatively, the app shows you that you forgot to close a window. In the Smart me app, pair this door sensor to one of our smart LED bulbs or plugs to have them switch on or off when a door/window opens or closes. This product requires the Marmitek Link ME (Zigbee gateway) and works with all Marmitek Smart me LED bulbs, sensors and plugs.
Zigbee 3.0
Requires Link ME (Zigbee Gateway)
Wireless
1 App
Receive a 15% discount on the accessories below
15% discount on this accessory(s)
Total amount of this bundle
€ 42,72
View full details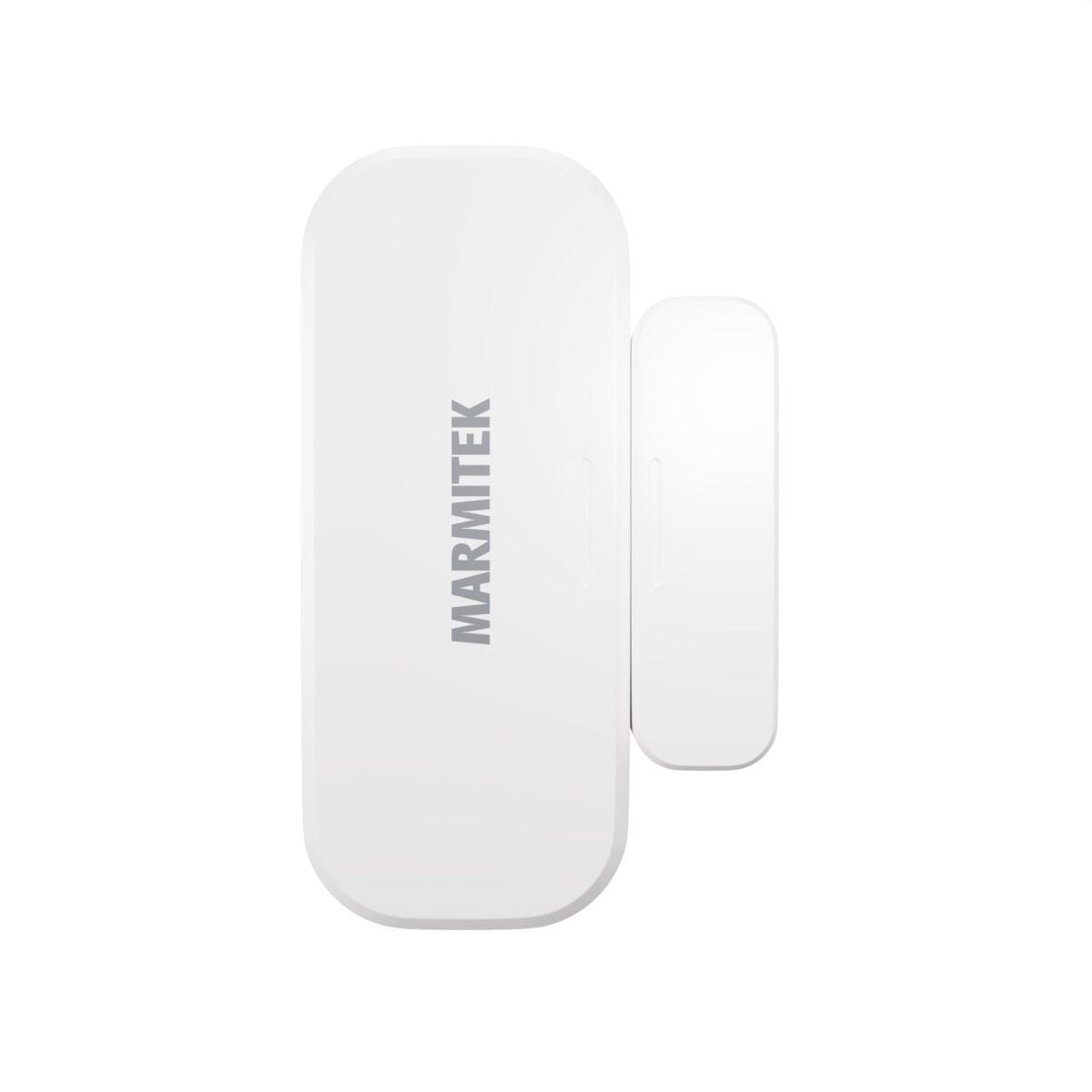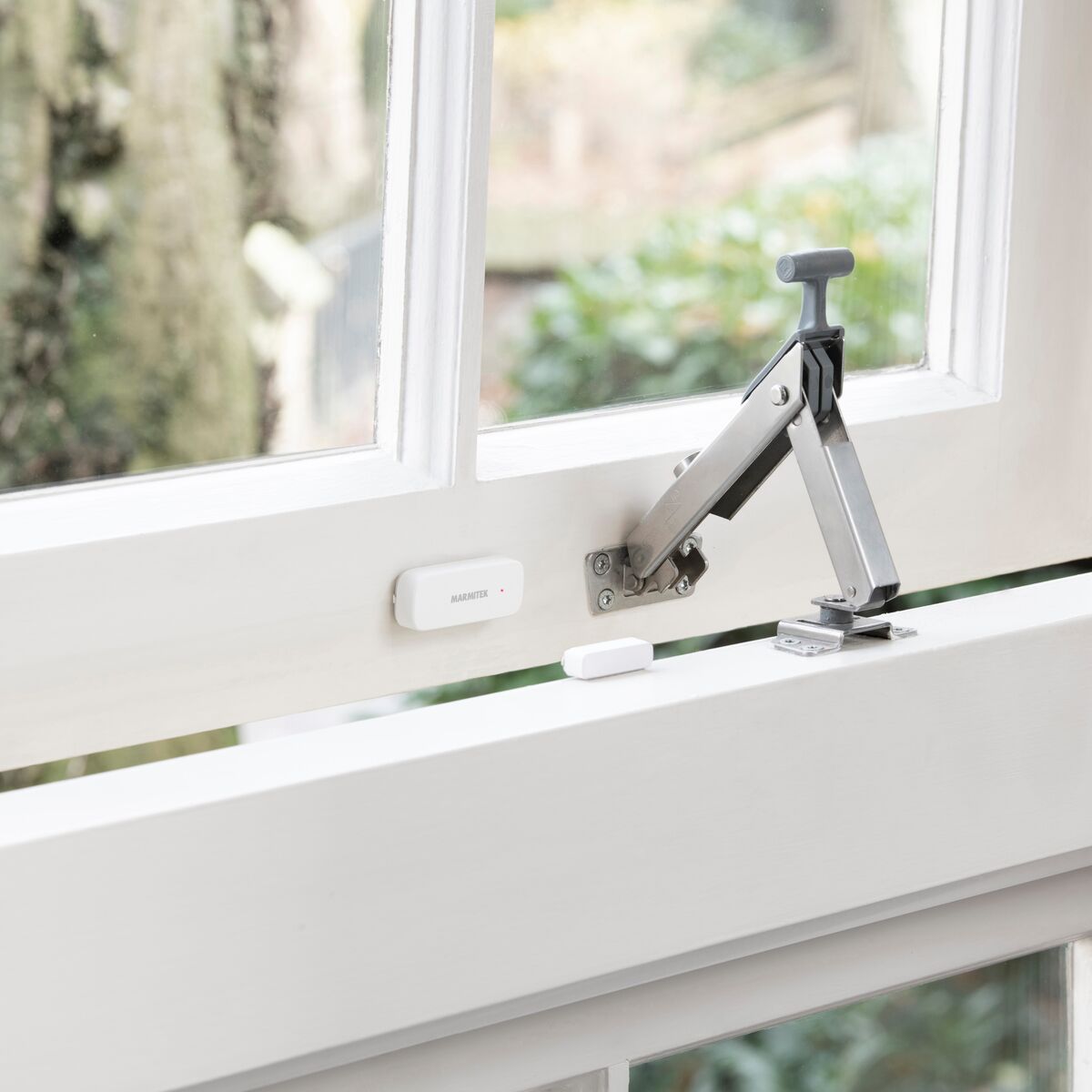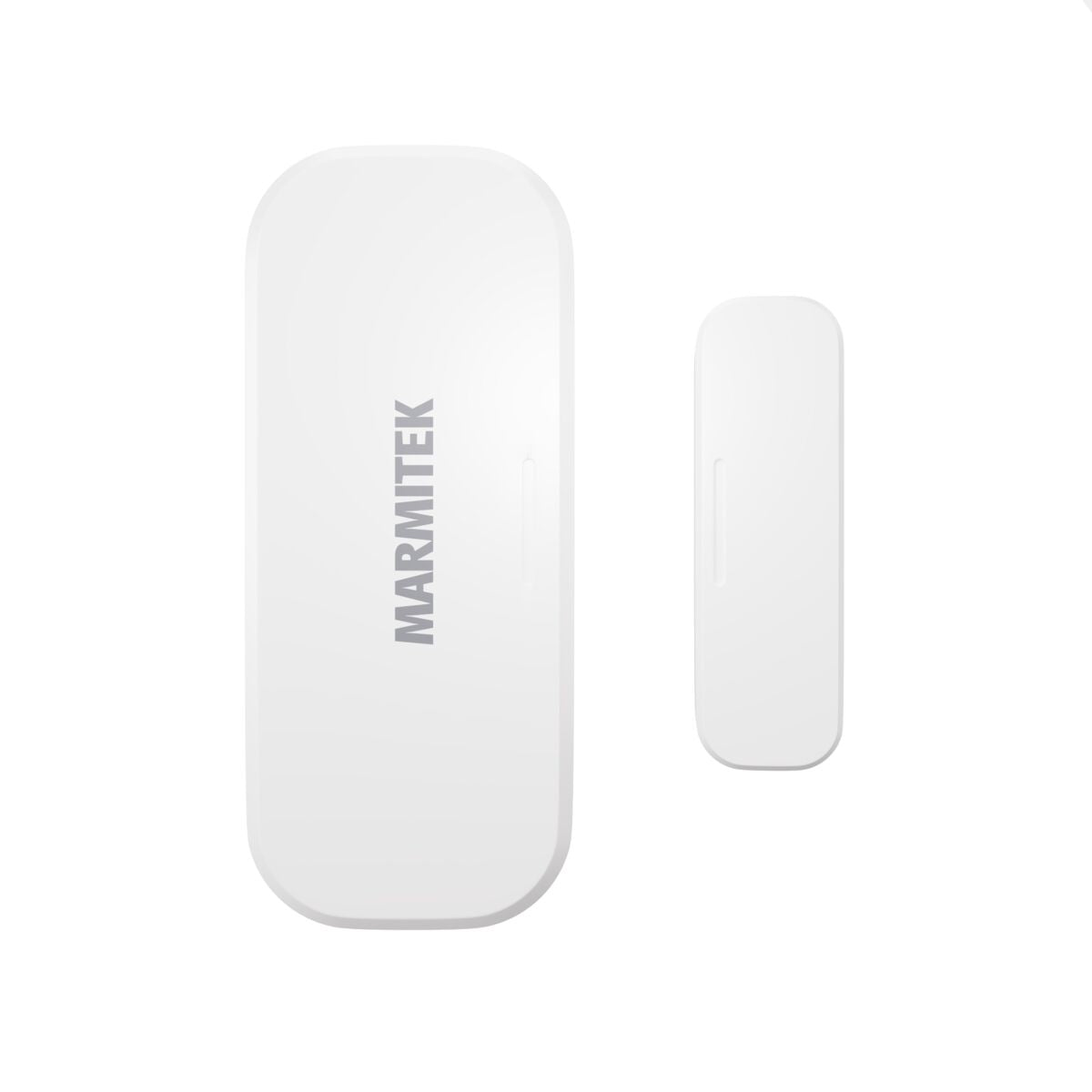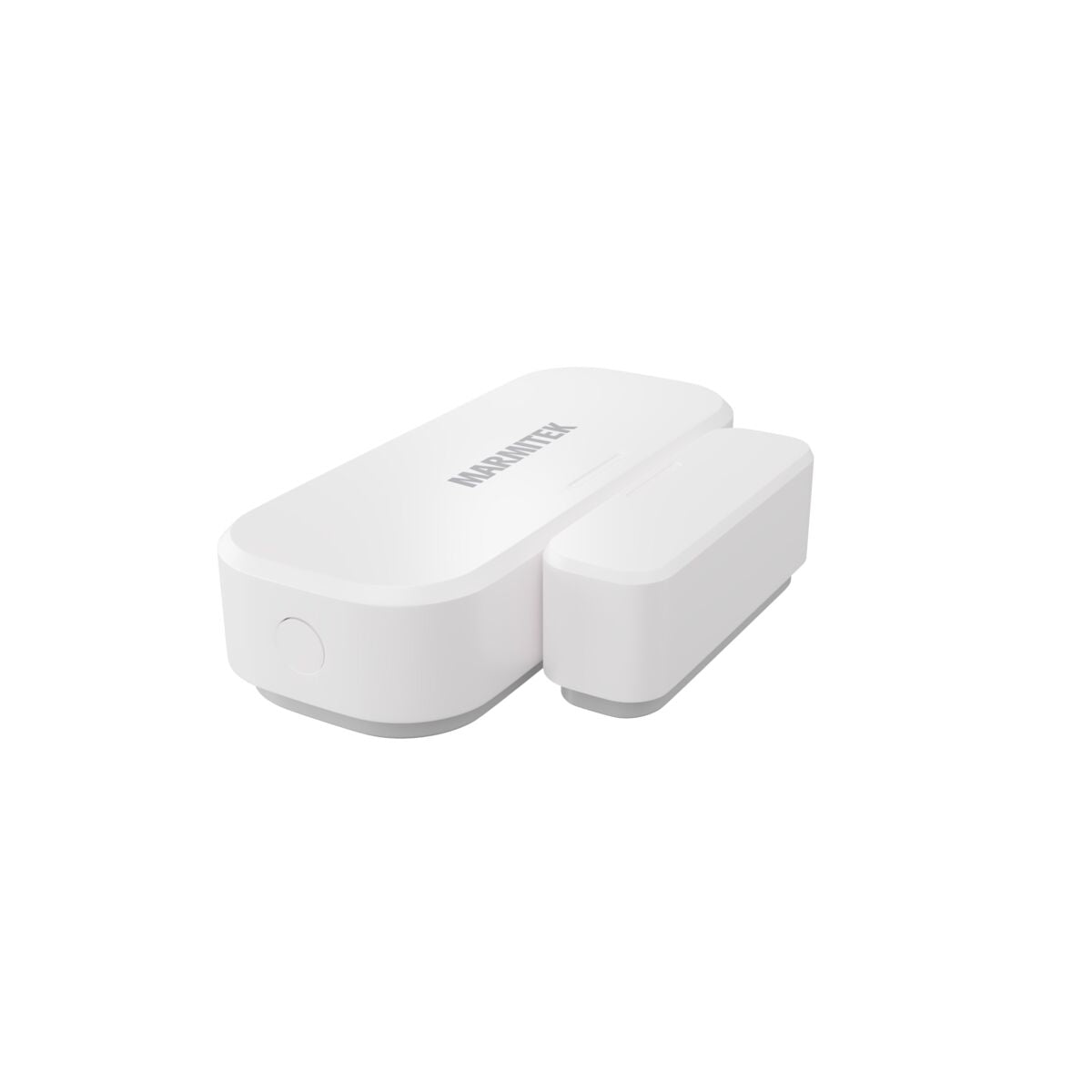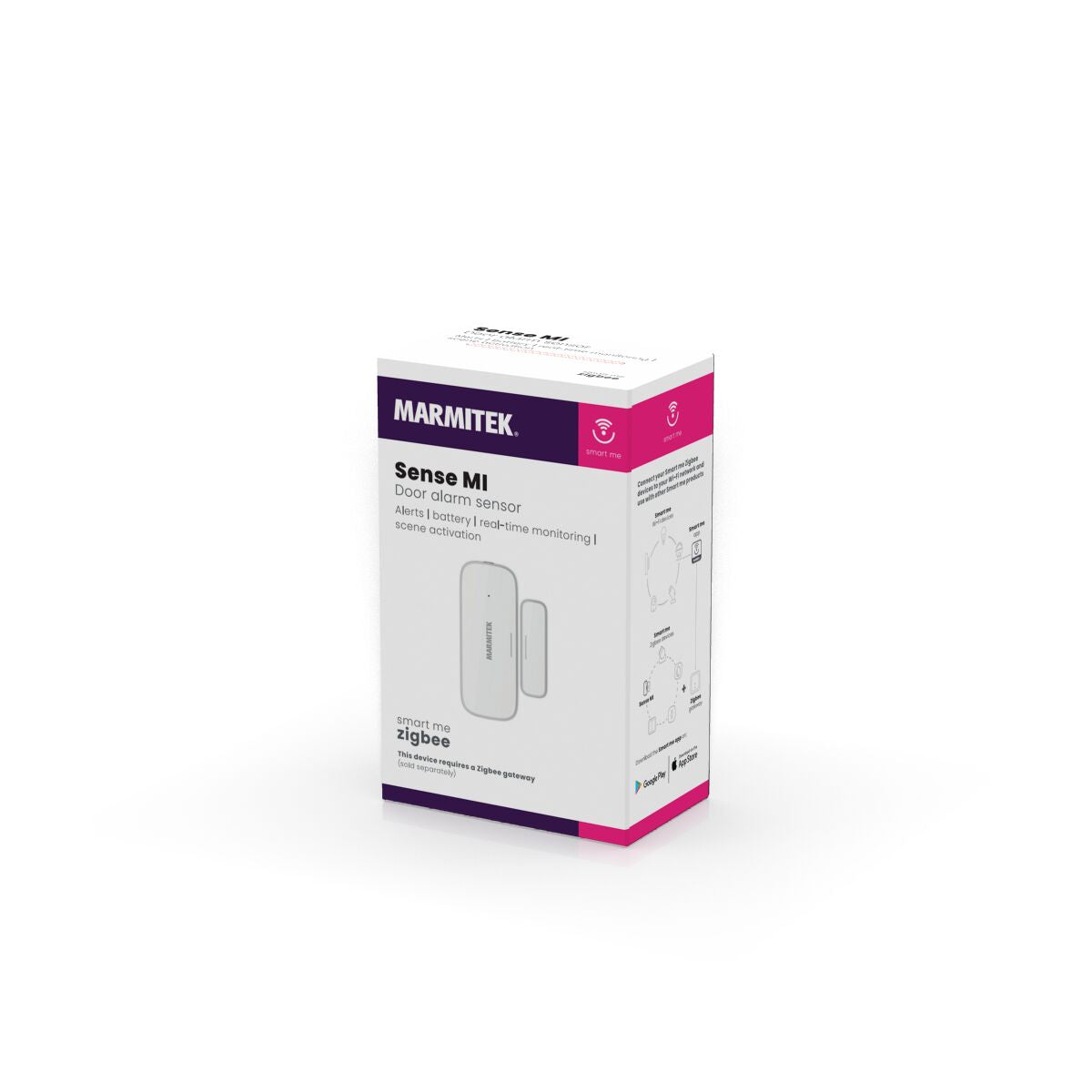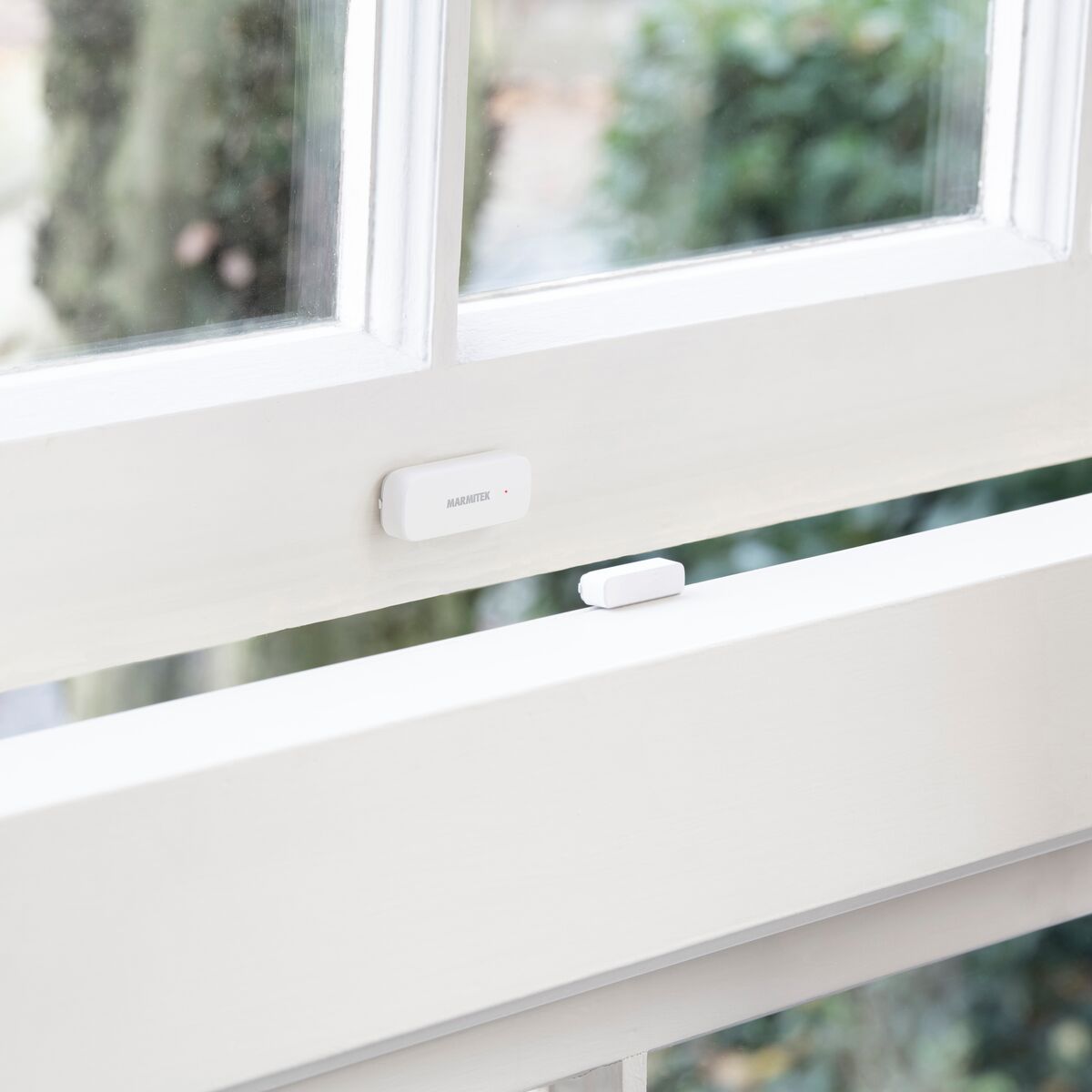 Sense MI
Product description
This product requires a Zigbee gateway (sold separately).
Receive an alert on your smartphone when a door or window is opened when you are away.
Use this sensor to activate other Smart me products when a door or window is opened or closed.
Check whether a door or window is open/closed from anywhere.
The small size, battery and adhesive strip make it possible to stick the sensor on any surface.
Technical specifications
Wireless technology
Zigbee 3.0
Range
Up to 30 meters in an open area
Power supply
Battery CR1632 (2x)
Dimensions (h x w x d)
54 x 22 x 13mm & 33 x 10 x 13mm
Battery life
10,000 triggers (1 year @ 30 per day)
Reviews
Frequently asked questions
Why should I buy a Zigbee door/window sensor instead of the WiFi door/window sensor?

The WiFi door/window sensor does not require a Zigbee gateway or hub. The gateway communicates via your WiFi router. This is unfortunately a bit slower than via a Zigbee gateway. The WiFi version is especially suitable for seeing whether a window/door is open or closed. You use the Zigbee version, for example, to switch lamps. The response speed of the WiFi version is approximately 2 to 4 seconds. . The Zigbee version switches immediately; virtually no delay.
What else can I use the Marmitek Zigbee products with?

Our Smart me app uses the Tuya technology. You can also install our Smart me products in other apps that use using the Tuya technology. This can also be done the other way around. You can also easily install third-party products with the Tuya logo in the Smart me app.
What is a Zigbee endpoint?

A Zigbee endpoint does not transmit the Zigbee signal to other Zigbee products, the signal stops here. These are usually battery-operated products. If they also have to pass on the Zigbee signal to other Zigbee products, the batteries will be empty very quickly.
The product is powered by a button cell battery. Does it last as long as stated in the manual?

Because the Zigbee protocol is very energy efficient, the batteries do indeed last as long as stated in the user manual.
What is the advantage of the Zigbee products compared to the WiFi products?

The Zigbee protocol has been specially developed to allow Smart Home products to communicate with each other. It therefore works independently of your WiFi network. With the Link SE, the Zigbee network can be further expanded. This is how Zigbee products also work in places where you don't have WiFi coverage. You can install between 10 and 30 WiFi products on one WiFi router. If you install more, this can cause problems. The Zigbee gateway can handle 128 different Zigbee products. If you use routers (e.g. Linke SE) then there are even more options. The more routers you use, the larger the Zigbee network becomes.
If I start using a different WiFi router, do I have to install all my Zigbee products again?

If your new WiFi router gets the same SSID and password as your old WiFi router, everything will continue to work. If that is not the case, you will have to register your WiFi products again. If you have re-registered your Zigbee gateway, all your Zigbee products will work again. You do not have to register this again.
Can I also use third-party Zigbee products with the Smart me app?

You can use all Zigbee products that use the Tuya technology with the Smart me app. You do need the Link ME gateway for this. You can also use the lamps from Philips Hue and Ikea TRÅDFRI with the Smart me app.
Can I connect my Zigbee products to multiple gateways?

No, a Zigbee product can only be linked to 1 gateway.
Need help?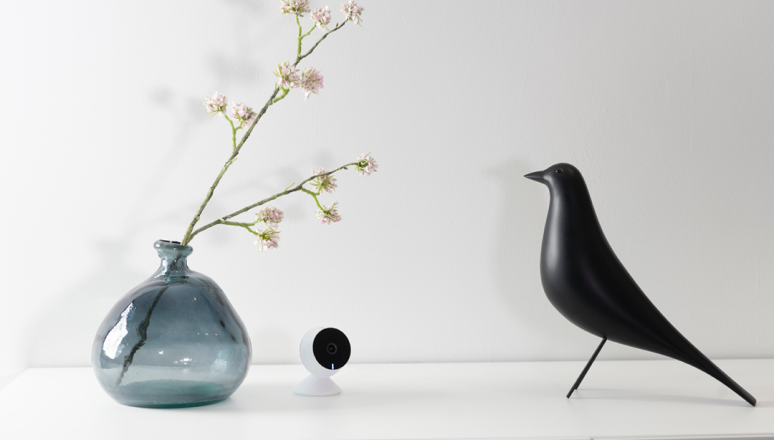 NEED HELP?
WE ARE HERE TO HELP YOU!
If you have any questions about our products or our services, do not hesitate to contact our customer service. Our employees are ready to help you and answer your questions.