Always included
HDMI splitter

HDMI cable | 150 cm

Power adapter | 150 cm
In stock
This HDMI splitter 4K splits the HDMI signal from, for example, a set-top box to 4 TVs. Show the same presentation or film on the different TVs simultaneously. The Split 614 UHD 2.0 is suitable for Ultra HD 4K60 resolution (3840 x 2160/60 Hz), HDR, Deep Colour and 4:4:4 chroma colours. Determine the maximum video resolution on the HDMI output with the EDID switch.
Split an HDMI signal to 4 TVs
Supports Ultra HD 4K60, HDR, Deep Color, 4:4:4 Chroma Colors (18Gbps)
EDID Switch
Supports HDCP 2.2
Receive a 5% discount on the accessory below
25% discount on this accessory(s)
Total amount of this bundle
€ 130,98
View full details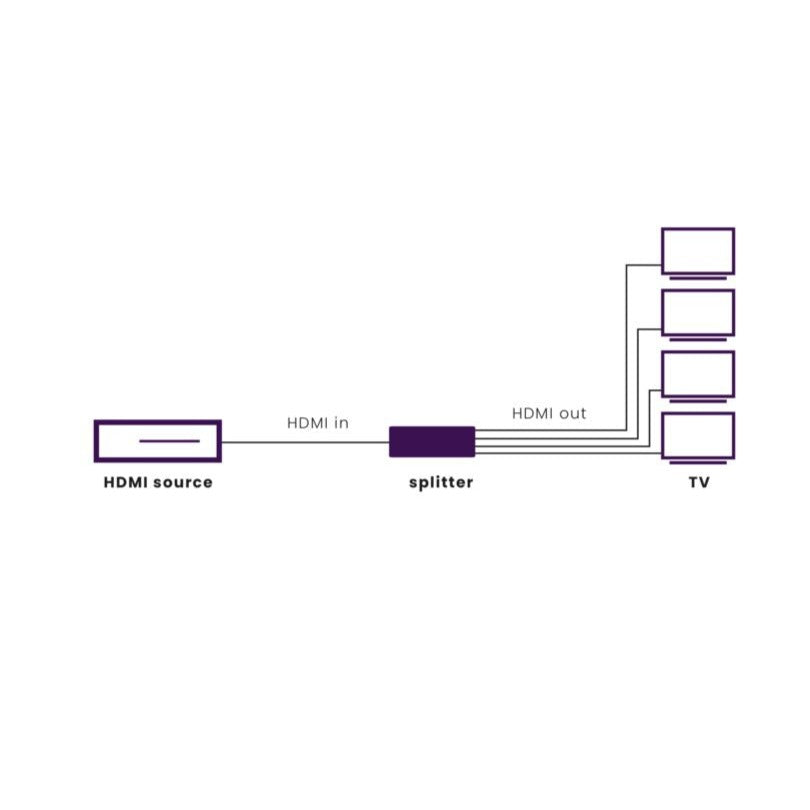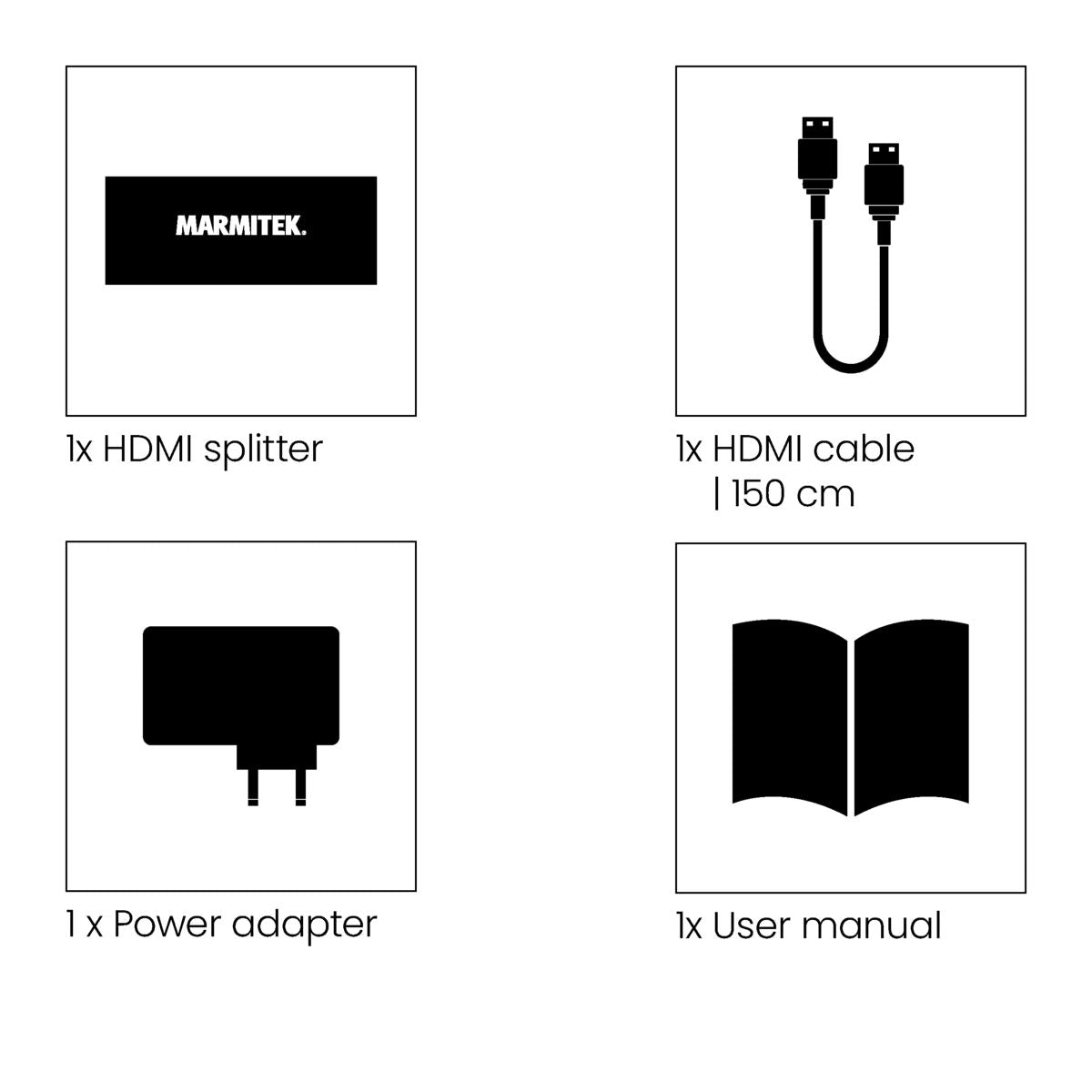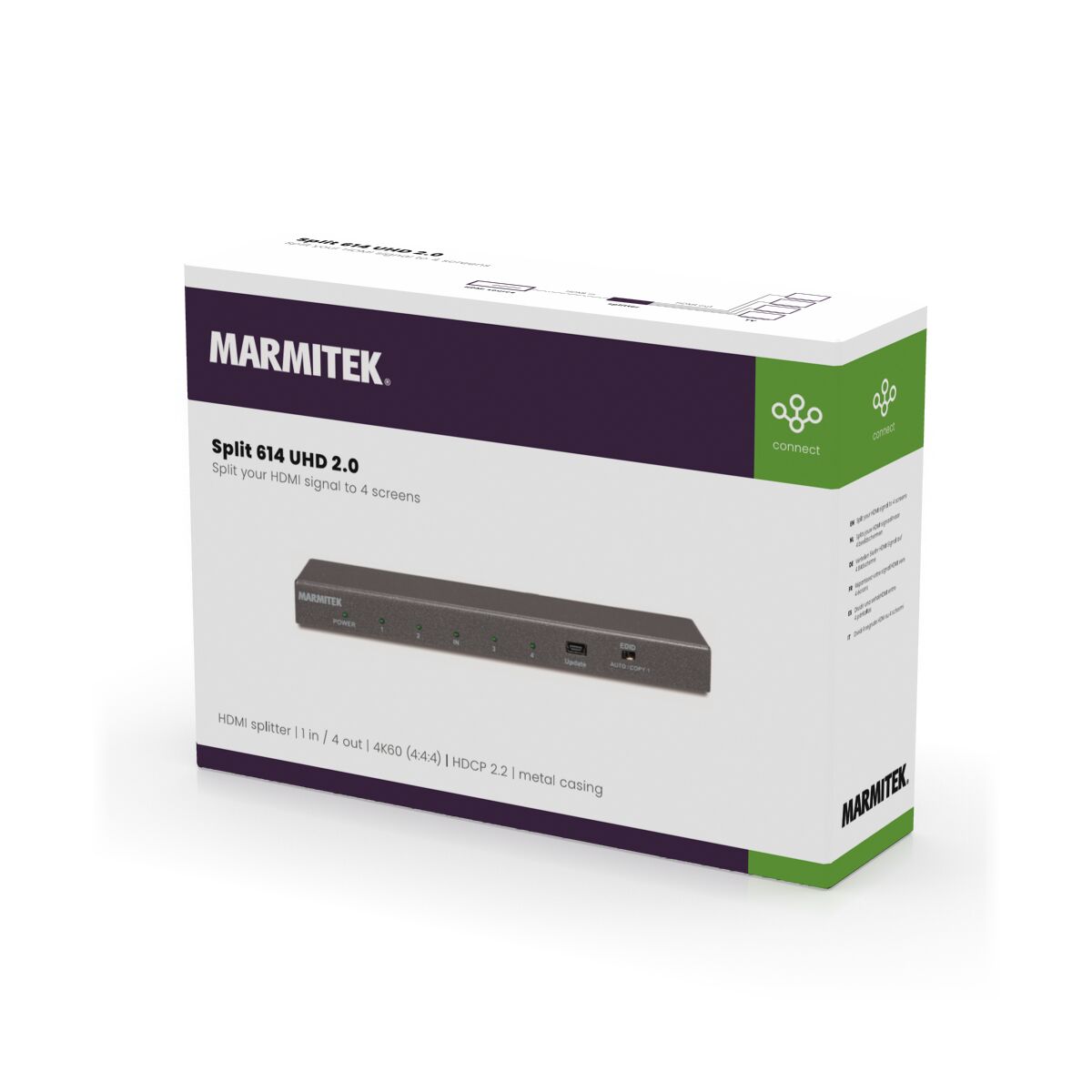 Split 614 UHD 2.0
Product description
Split your HDMI signal and play it over 4 TVs/projectors.
Suitable for the latest Ultra HD 4K60 resolution (3840 x 2160/60 Hz), High Dynamic Range (HDR), Deep Color and 4:4:4 chroma colours.
Supports HDCP 2.2 for playback of protected 4K Ultra HD content.
With built-in repeater and equalizer to correct any signal loss.
Split your HDMI signal to 4 TVs or projectors.
Enjoy the latest Ultra HD content and watch Netflix or a Blu-ray movie in 4K on 4 TVs or projectors, while maintaining ultimate contrast and beautiful colours.
Eliminates the need to change HDMI cables if you want to watch movies or play games on another screen.
Supports Dolby Atmos and DTS:X and all other common audio formats.
If required, set the HDMI output's maximum video resolution using the unique EDID switch.
No interference, due to solid metal, interference-free high quality housing.
Ideal for presentation or distribution to another room.
The Split 614 UHD 2.0 enables you to split the HDMI signal from your decoder or another HDMI source to 4 TVs. Ideal when you want to show the same presentation or film on 4 screens at the same time.

The UHD 2.0 range is suitable for connections with the very latest Ultra HD equipment, provided these are equipped with both HDMI 2.0 and HDCP 2.2 security.

HDMI 2.0
The main improvement of HDMI 2.0 in comparison to HDMI 1.4 is a higher bandwidth (higher data rate), enabling 4K with higher frame rates and HDR.

The amount of data that can be sent is increased from 10.2 Gbps to 18 Gbps. This makes it possible to display 4K using a frame rate of 50-60 frames per second, 4:4:4 and HDR. HDMI 2.0 also offers support for a larger colour range (12-bit instead of 8-bit) and Dual View.

HDCP 2.2
4K Ultra HD content is increasingly becoming the standard. Due to this development in digital video technology, the current copy protection, HDCP, has evolved into HDCP 2.2. To play the latest Ultra HD content (4K films or broadcasts) in the best possible image quality, all your AV equipment in the same chain must support this HDCP 2.2 security.

So, this does not only apply to the source and your TV. If, for example, you route your HDMI signal via an HDMI switch, splitter, AV receiver or soundbar, they must all be HDCP 2.2 compliant as well. If that is not the case, the material will not be displayed in the highest possible resolution (1080p instead of 4K) + the corresponding image quality OR will sometimes not be displayed at all.

Well prepared
Marmitek UHD 2.0 switch gear enables you to prevent these (future) problems and to make the most of your (existing) equipment. This range is HDMI 2.0/HDCP 2.2 compliant and therefore the best solution for connecting your HDMI devices and TVs.

HDR
HDR stands for High Dynamic Range. HDR provides images with greatly enhanced brightness and higher contrast (brighter white and deeper black). Combined with a larger colour range, this creates a more realistic and natural image. In order to enjoy HDR, your TV does need to support the HDR feature. Material displayed in HDR quality (such as 4K Blu-ray, Netflix and YouTube) can then easily be played on your TV. HDR does not add more pixels, like 4K Ultra HD does, but enhances the pixels that are there.

Technical specifications
Dimensions (H x W x D)
17 x 163 x 63 mm
Ambient temperature
+0 to +40°C
Power supply
100-240 VAC 50/60 Hz, 5 VDC adapter
HDMI audio
DTS-HD Master Audio, Dolby TrueHD, Dolby Atmos, DTS:X, Dolby Digital/AC3, DTS 5.1 and PCM stereo
HDTV Resolution
Max. 2160@60Hz
PC Resolution
Max. 2560 x 2048
Clock Frequency
Max. 600 MHz
HDMI Standard
HDMI 2.0b, HDR, HDMI 1.4, EDID, DVI, Deep Color 36-bit, x.v. Color and all 3D formats
HDCP Standard
HDCP 1.4/2.2
Color Formats
RGB and YCbCr 4:4:4, 4:2:0 or 4:2:2
Reviews
Frequently asked questions
No proper 3D picture.

Check whether the HDMI source has been set to 3D and/or that this is set to automatic.
Both the HDMI source as well as the HD screen must support the same 3D formats.
Check whether the proper 3D picture is reproduced by directly connecting the HDMI source to the screen with an HDMI cable.
No (or poor) image and sound

If you experience poor or no image after connecting, try to recover the problem by connecting the devices one at the time to your screen (TV, monitor or projector). This way you can determine whether the problem lies with the HDMI sources, the HDMI cables, this product or the screen. HDMI devices which are not tested and certified by ATC (Authorized Test Centers) can cause image and sound problems.

Check if the power adapter is connected and plugged into the mains.
Only use High Speed HDMI certified cables for the best picture and sound quality.
Do not use HDMI cables that are longer than specified in the technical data.
Both the HDMI source and your screen have to support HDMI fully.
Check whether your HDMI sources, DVI device and screen support the copy protection HDCP (High-bandwidth Digital Content Protection).
Need help?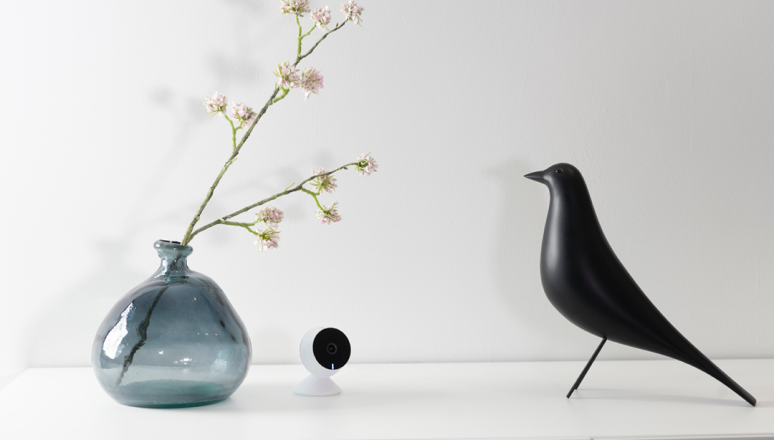 NEED HELP?
WE ARE HERE TO HELP YOU!
If you have any questions about our products or our services, do not hesitate to contact our customer service. Our employees are ready to help you and answer your questions.