Are you looking for a wireless presentation system but do you think Barco Clickshare is too expensive? We have a Barco Clickshare alternative for you! With the Marmitek Stream S1 Pro or Stream S2 Pro present wirelessly anytime, anywhere. No hassle with cables, WiFi connection or software installation. It works in a few seconds.
Stream S1 Pro – Present wirelessly anywhere
The Stream S1 Pro is a wireless HDMI cable. With the Stream S1 Pro, you can wirelessly connect a laptop to a screen or projector. You have no separate HDMI cable is no longer required. This solution is therefore ideal for presentations on location at customers. It also works with your Macbook or Chromebook (USB-C connection) and you don't need an app, software or WiFi connection. Thanks to its compact size, you can easily take it with you wherever you go.
read more about Stream S1 Pro


Stream S2 Pro – Wireless presentation system for meeting rooms
Do you have a meeting room where you can meet with several colleagues? Then the simultaneous and simple wireless connection of several laptops to one screen is necessary. Then choose the Stream S2 PRO.
This wireless presentation system is suitable as standard for one person to share presentations from a laptop, tablet or smartphone on a large screen. You can connect up to 20 laptops to the Stream S2 Pro at the same time. Use a Stream T2 Pro (sold separately) for this. With this extra transmitter (T2) it is possible to switch between different laptops with just 1 push of a button. You need one extra transmitter (T2) for every additional laptop you connect.
The Stream S2 Pro also supports Miracast & airplay. This way you can also easily share content wirelessly from an iPhone, iPad or Android device to a screen.
read more about Stream S2 Pro
You save hundreds of euros with these Barco Clickshare alternatives. What are you waiting for?
Stream S2 Pro - Wireless HDMI presentation system - Wireless HDMI from (multiple) laptop(s) to tv/display/projector
View products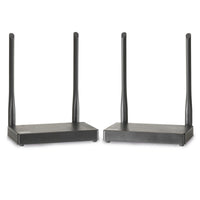 TV Anywhere Wireless HD - Wireless HDMI extender
View products

Connect TV decoder wirelessly

The above solutions have been specially developed to share presentations wirelessly at any location. Are you looking for a solution to connect a TV decoder wirelessly? Then we would like to refer you to the
TV Anywhere Wireless HD
. This product is ideal if you do not want to place a decoder near your TV and therefore want to be flexible in where you watch TV in your home. This way, you can watch TV anywhere in the house, even if you don't have a TV connection there.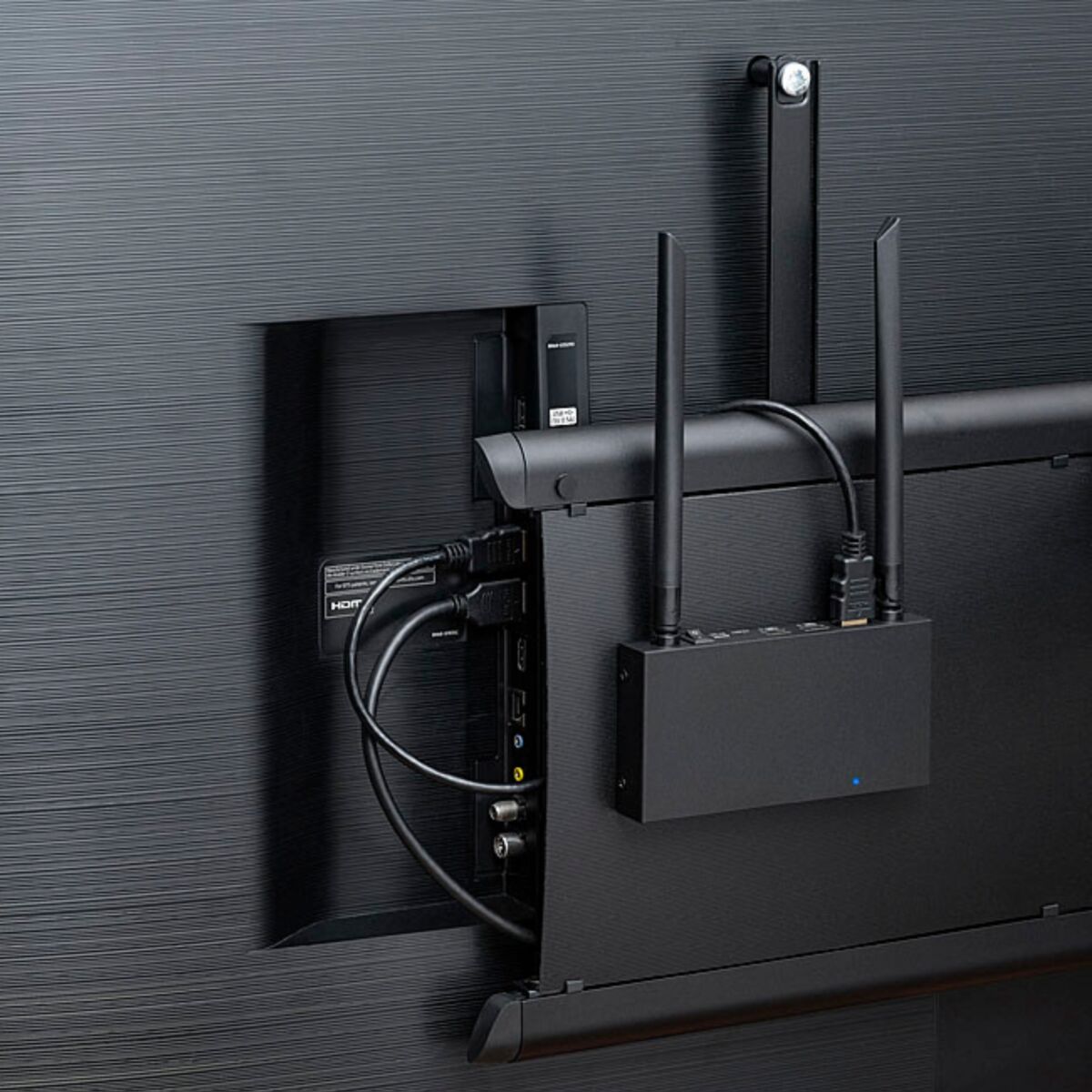 Why choose Marmitek?
All our products have been extensively tested and meet the high quality requirements that we and our customers set for our products. We have been offering the best solutions for image and sound transmission at an affordable price for 25 years. We make products accessible to everyone; all our products are plug & play. Moreover, we are always ready to help you find the right solution for your situation.


Marmitek. Stay connected.