TVAW4K Pro
TVAW4K Pro
Wireless 4K HDMI extender - Possible to connect multiple displays
Always included
HDMI transmitter 4K

HDMI receiver 4K

IR emitter cable | 150 cm

Micro-USB to USB cable | 80 cm

2x 4K HDMI cable | 150 cm

2x Power adapter
TVAW4K Pro
TVAW4K Pro
Wireless 4K HDMI extender - Possible to connect multiple displays
In stock
The TV Anywhere Wireless 4K Pro allows you to set up a wireless HDMI connection within mere seconds. This wireless HDMI extender offers wireless HDMI (4K) from an AV source, laptop or computer, to a display or projector. The signal travels 50 metres through ceilings and walls without any loss of quality, interference or any noticeable delay. An ultimate solution in situations where you can't, or don't want to, install any cabling. The TV Anywhere Wireless 4K Pro supports up to 4 separate HDMI receivers (sold separately), allowing you to stream content to, or present on, multiple displays or projectors simultaneously. Ideal for large rooms that are equipped with multiple output devices.
4K60 Ultra HD Wireless, up to 50m
Wirelessly connect multiple TVs (with additional receiver)
Range - Entire Home
Loopthrough Function
Receive a 5% discount on the accessories below
5% discount on this accessory(s)
Total amount of this bundle
£415.10
View full details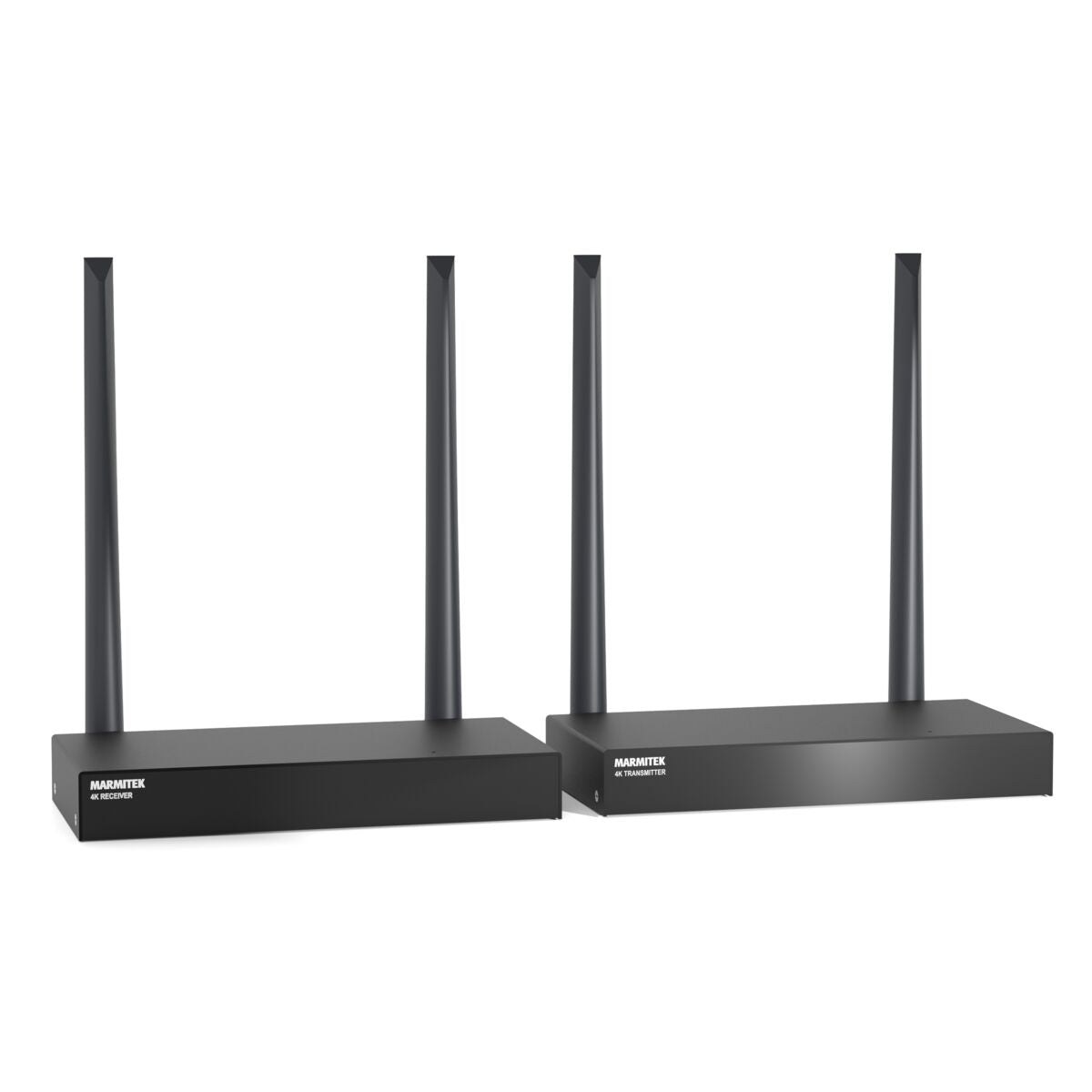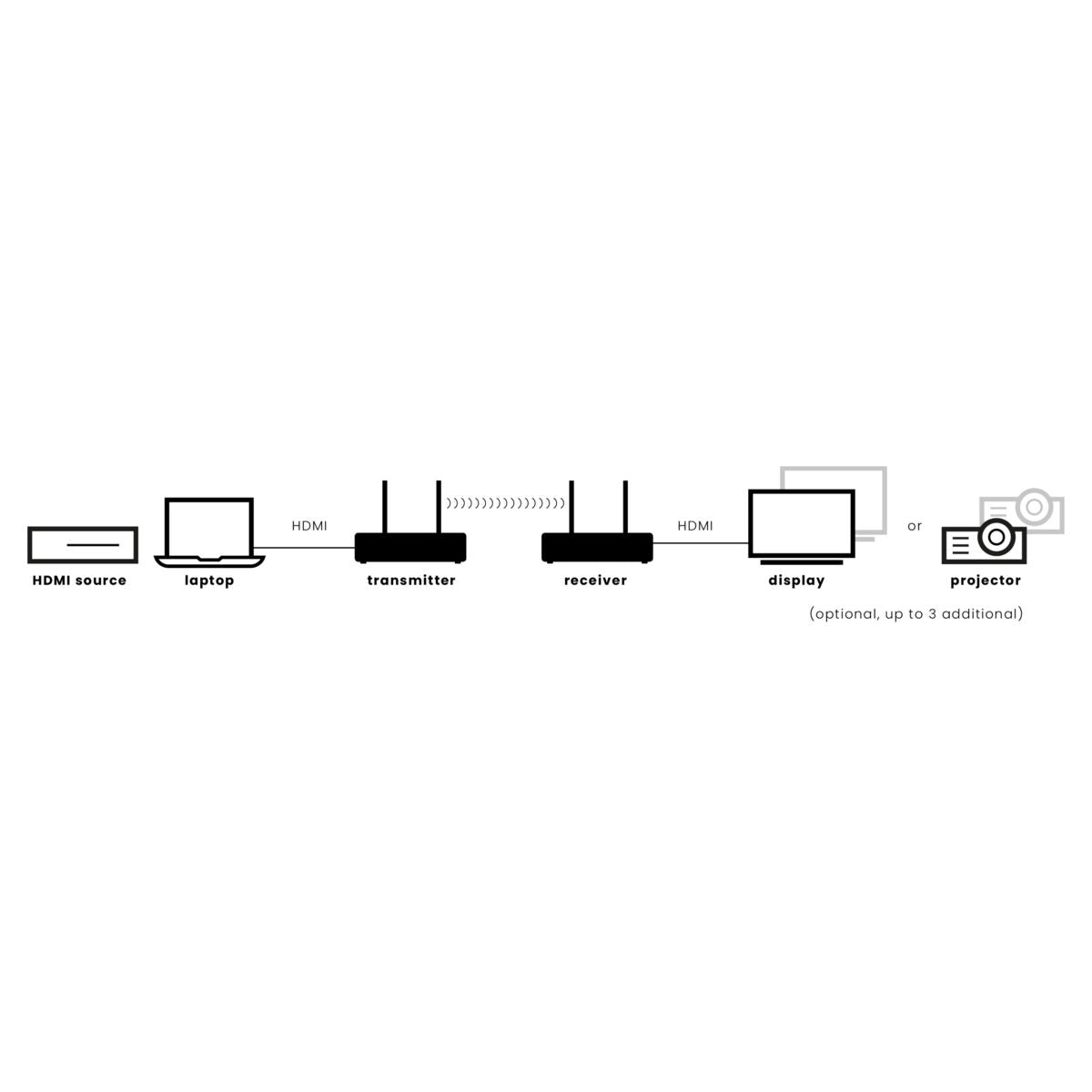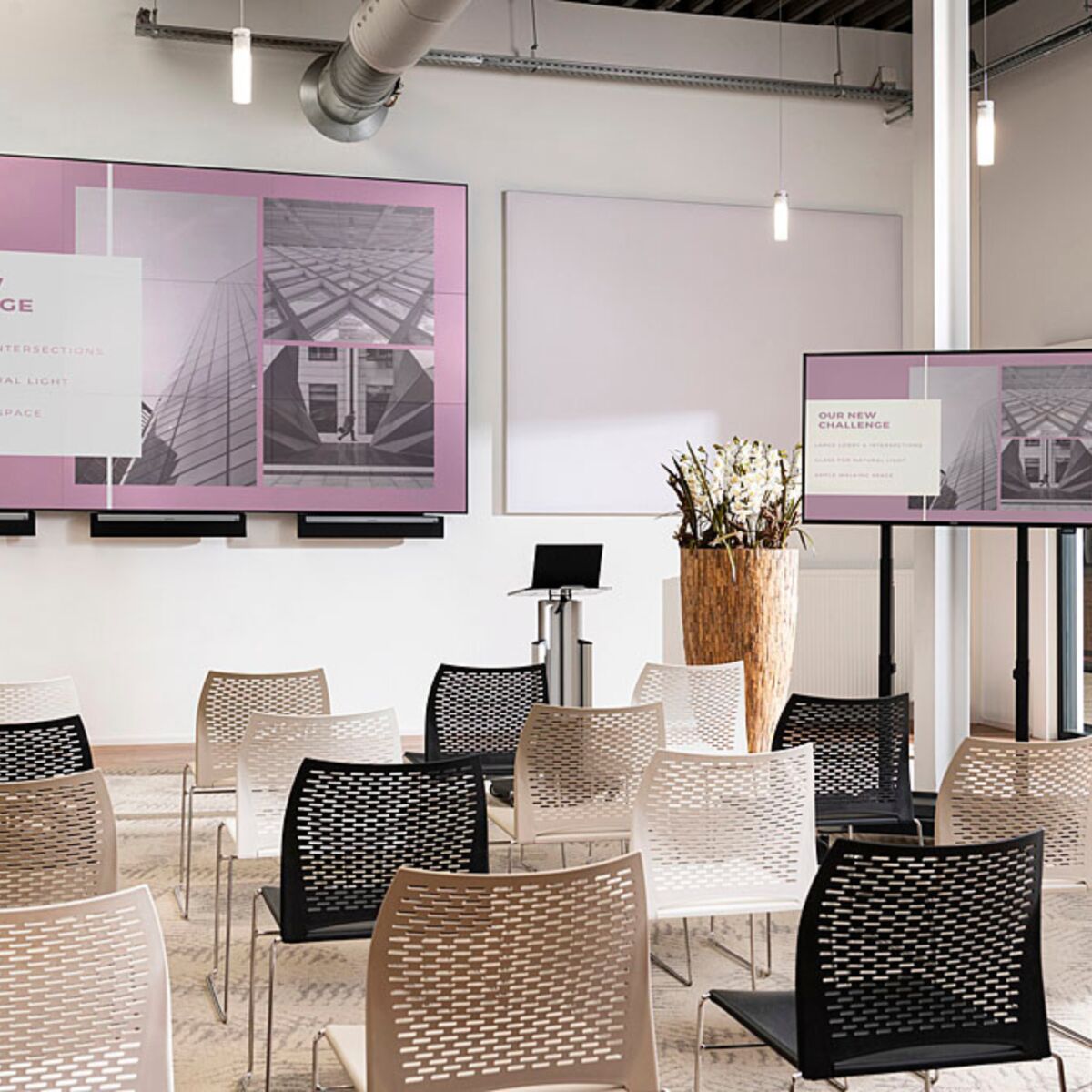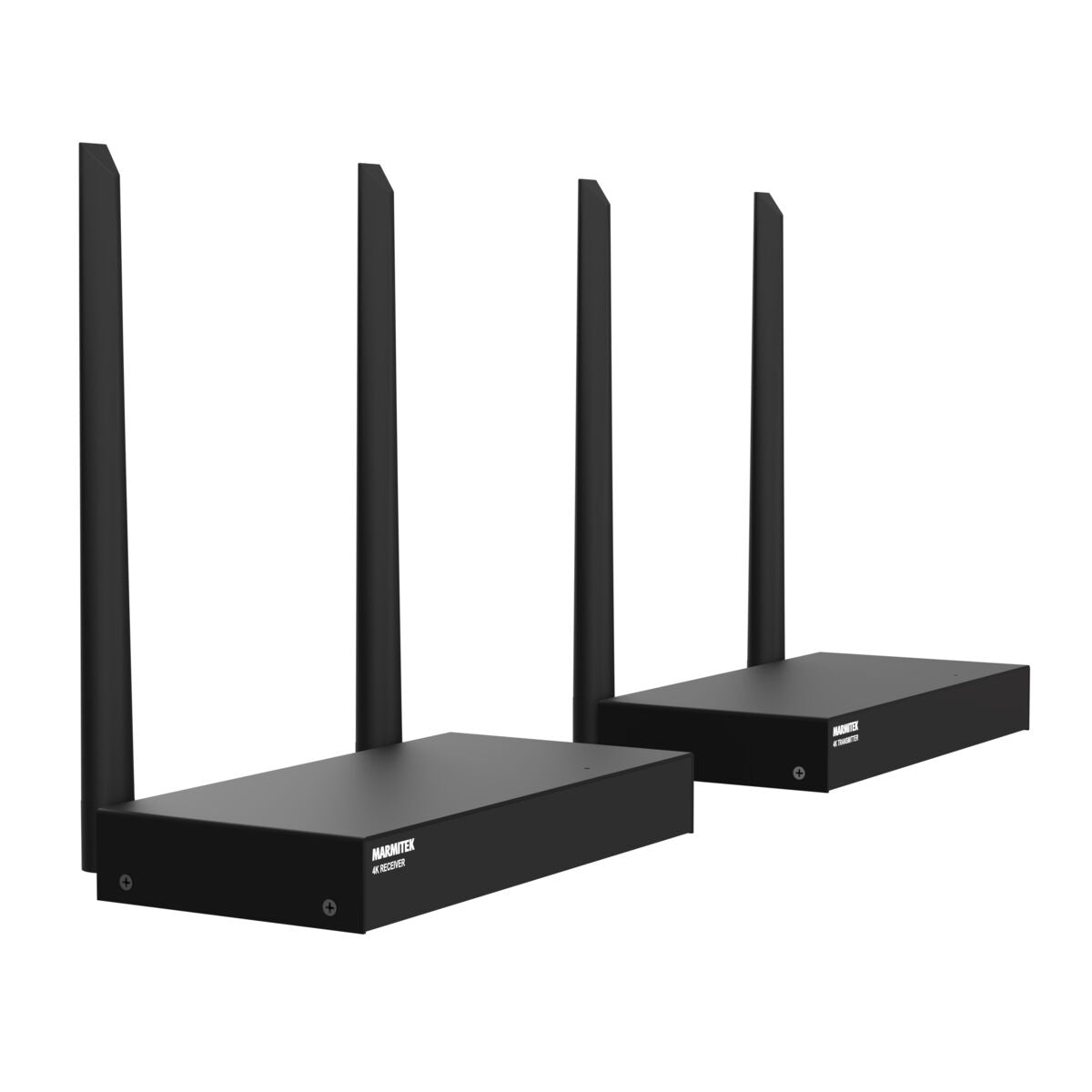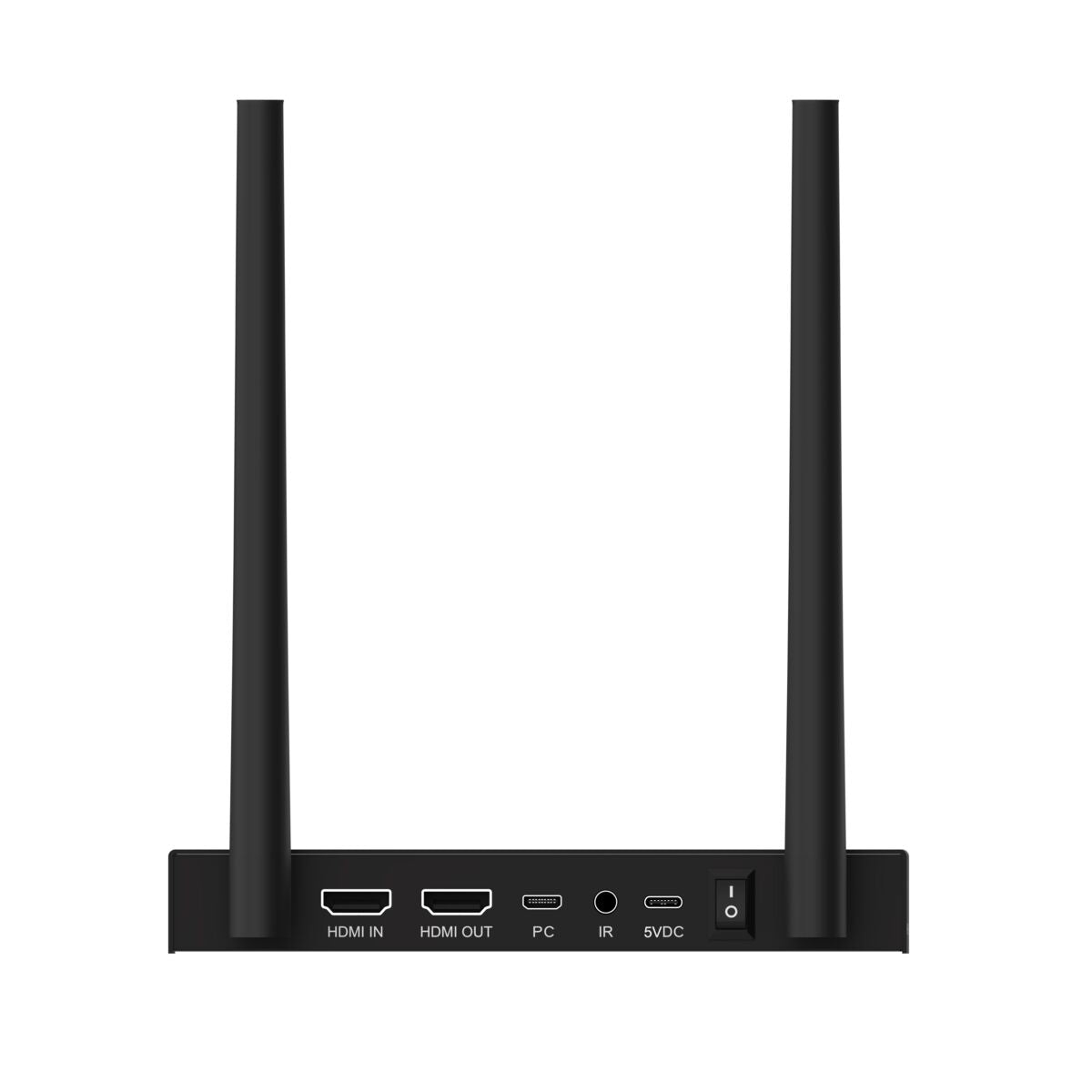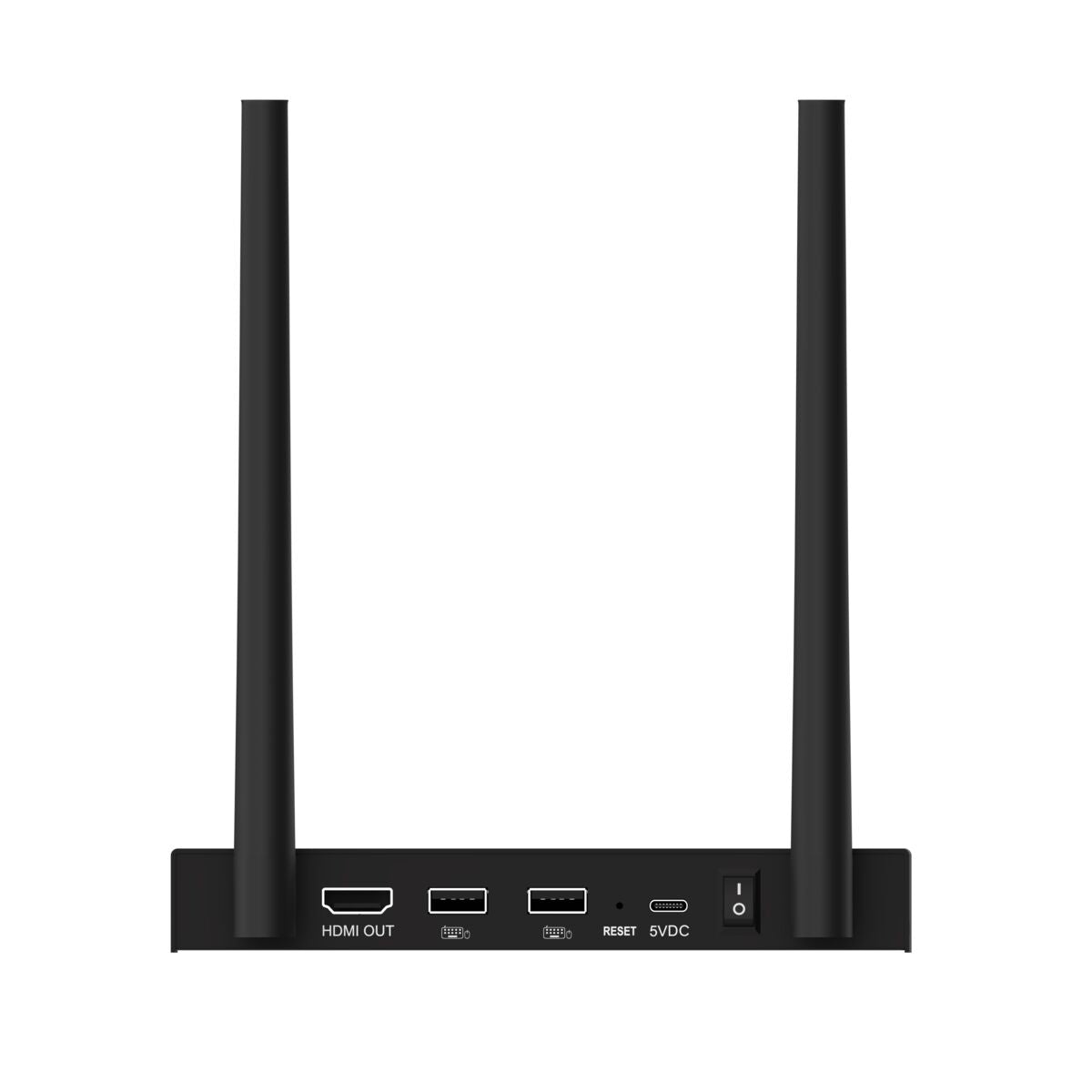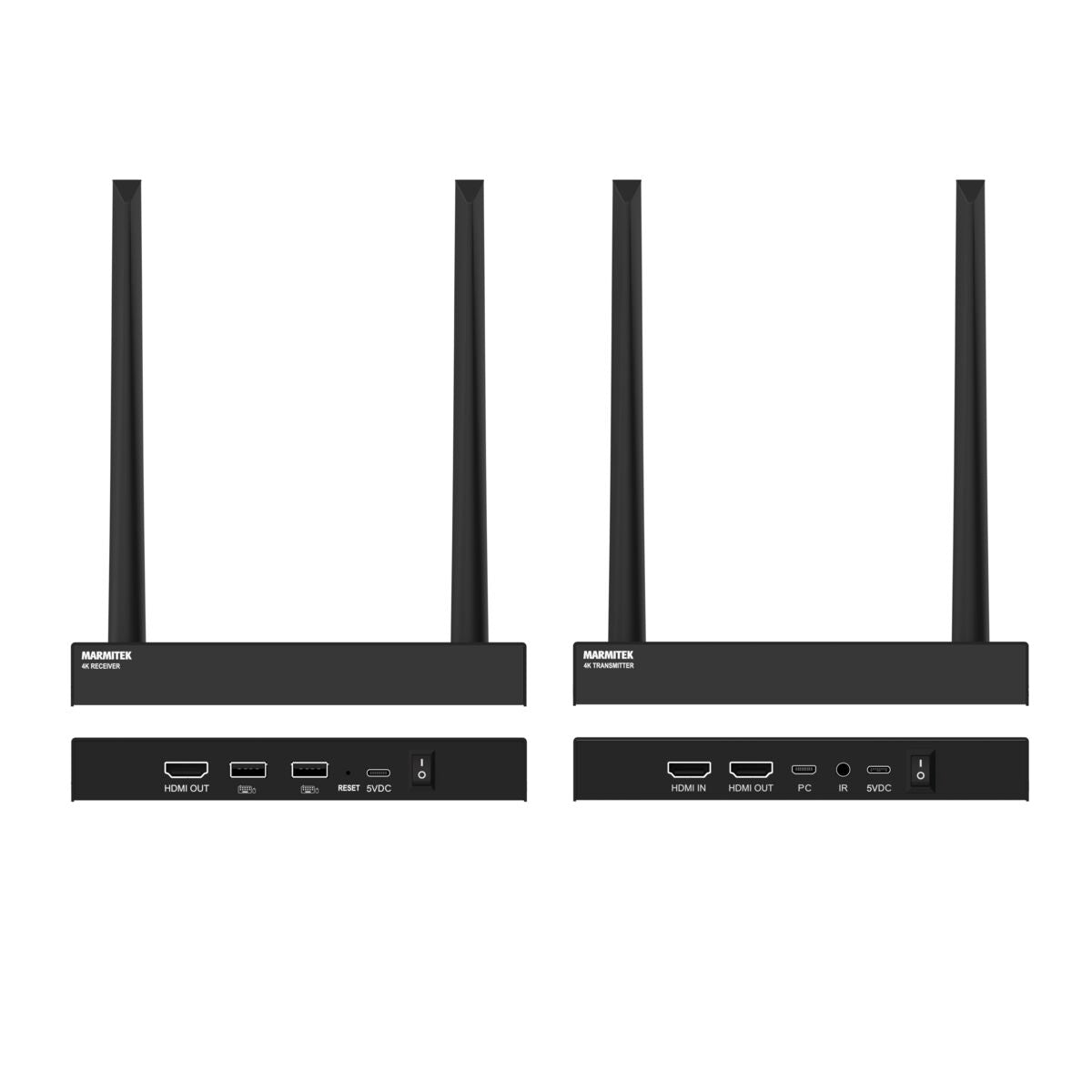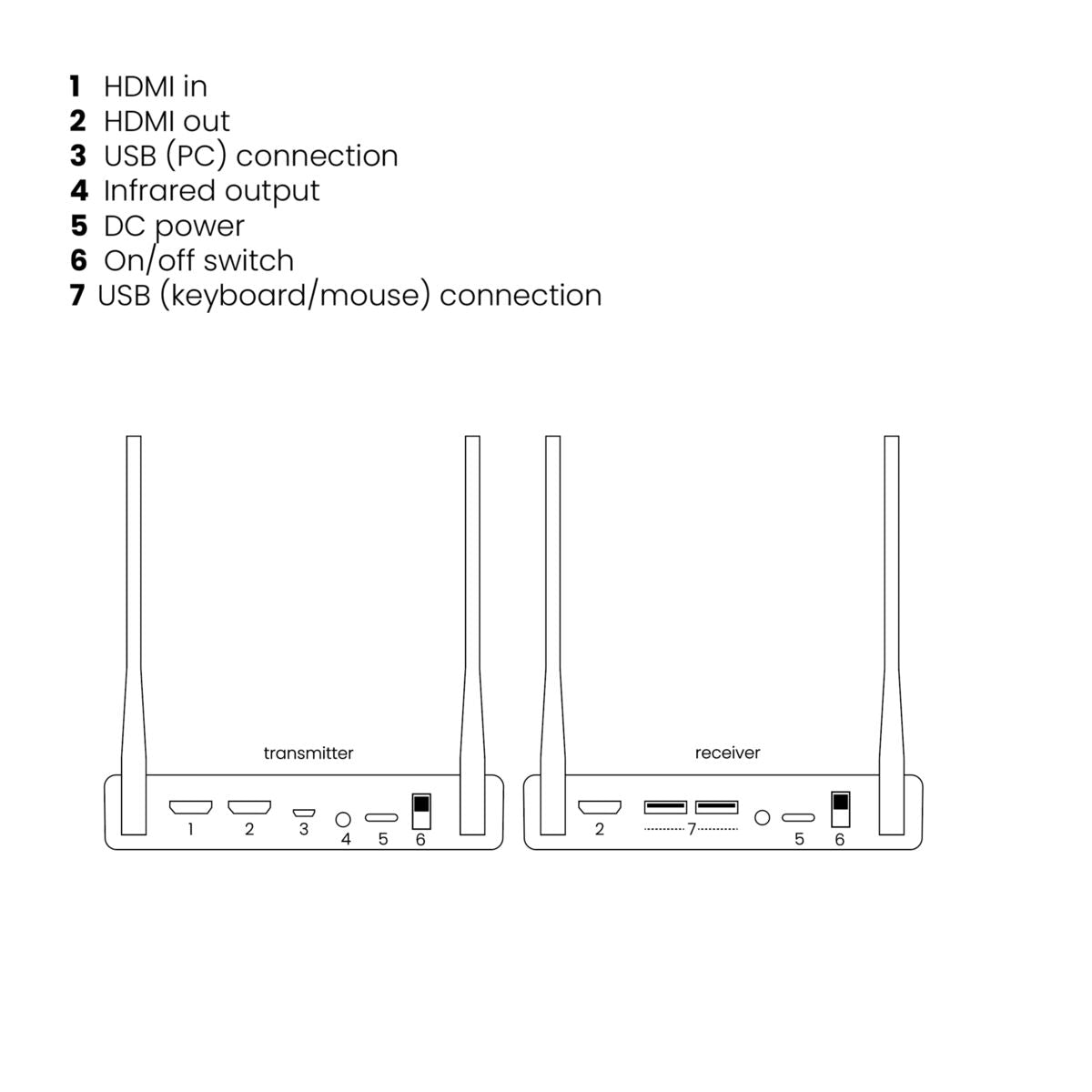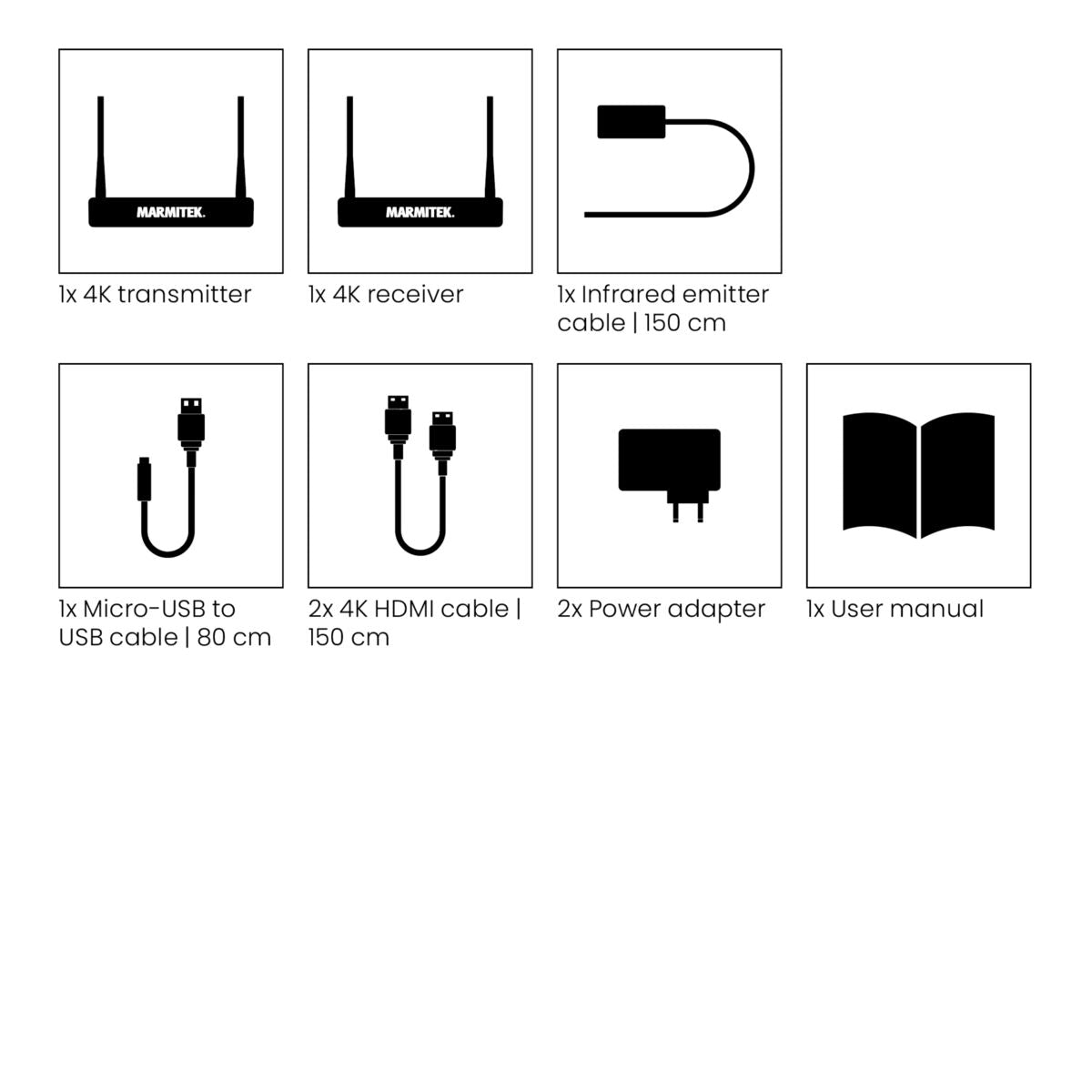 TVAW4K Pro
Product description
Send an HDMI signal wirelessly across a room or building.
Wireless HDMI signal transfer (up to 50m) through walls and ceilings without quality loss or any noticeable delay.
Supports video resolutions up to 3840 x 2160 pixels (4K60 Ultra HD).
Link up to 4 wireless HDMI receivers (sold separately) for distribution to multiple screens simultaneously.
Operate AV equipment remotely using the integrated IR return channel.
Built-in KVM function allows you to connect a keyboard and mouse to the HDMI receiver (in this set), for controlling a PC or laptop remotely.
HDMI loopthrough outputs a copy of the AV signal to feed a local display or projector.
4K video upscaling for video sources with low-resolution.
Technical specifications
Power supply
100-240 VAC, 50/60 Hz, 5V DC adapter
Infrared input
Built-in IR sensor
USB input
2x USB-A (mouse, keyboard)
Multiple receivers
Up to 4
Dimensions (h x w x d)
22 x 155 x 77 mm
Operating Frequency
5 GHz
Operating Range
Up to 200 meters LOS (Line Of Sight), up to 50 meters through walls and ceilings
Infrared Frequency Range
30 - 60 kHz
AV output
1x HDMI (loop through)
Infrared output
1x 3.5 mm jack
USB output
1x Micro-USB (PC, laptop)
Dimensions (h x w x d)
22 x 155 x 77 mm
Video Resolutions
2160p@50/60Hz (4K), 1080p (Full HD), 1080i, 720p, 576p, 480p
PC Resolutions
Max. 3840 x 2160
HDMI Standards
HDMI, HDR, DVI, EDID and HDCP
Reviews
Frequently asked questions
Geen (of slecht) beeld en geluid op de tv of projector

Controleer of de AAN/ UIT schakelaar op de achterzijde van de zender en ontvanger in de ''AAN'' stand staan.
Controleer of alle HDMI kabels juist zijn aangesloten of vervang deze.
Controleer of de HDMI bron AAN staat en de juiste HDMI ingang op de tv is geselecteerd.
Controleer of de HDMI bron op een juiste video resolutie staat ingesteld. Raadpleeg eventueel de gebruikshandleiding van uw HDMI bron.
Verwijder de voedingsadapters uit het stopcontact en plaats deze weer terug om de TVAW4K opnieuw op te starten.
Geen of slechte verbinding tussen de 4K zender en 4K ontvanger

Verplaats de 4K zender en/of de 4K ontvanger uit de onmiddellijke omgeving van de aangesloten HDMI bronnen en wifi apparatuur. Deze kunnen het bereik beïnvloeden.
De positie van de 4K zender en/of 4K ontvanger iets veranderen kan al helpen.
De afstand tussen 4K zender en 4K ontvanger is te groot. Test eventueel met kortere afstanden.
Ik heb wel beeld maar geen (of slecht) geluid

De TVAW4K ondersteunt maximaal 2CH PCM stereo.

Controleer de geluidsinstelling in het instellingen menu van de aangesloten HDMI bron en stel deze handmatig in op 2CH PCM stereo wanneer de automatische instelling niet werkt.
De IR retourfunctie werkt niet

Controleer of de IR led kabel goed is geïnstalleerd.
Experimenteer met de locatie van de IR led kabel.
De IR ontvanger heeft een ontvangstgevoeligheid van max. 10 meter.
Het bereik is ook afhankelijk van de gebruikte afstandsbediening.
Need help?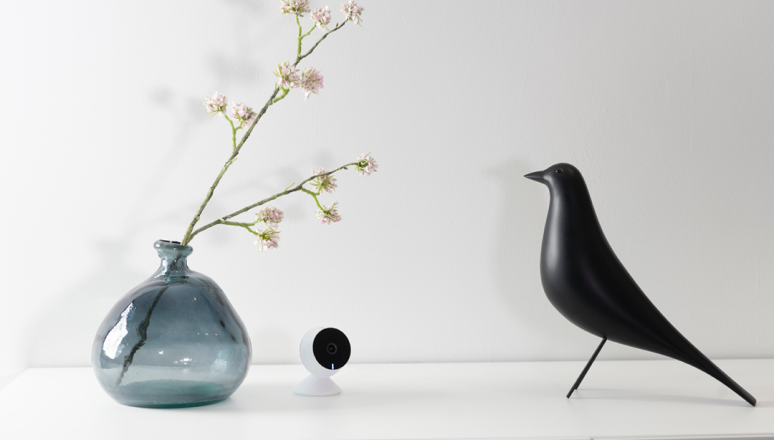 NEED HELP?
WE ARE HERE TO HELP YOU!
If you have any questions about our products or our services, do not hesitate to contact our customer service. Our employees are ready to help you and answer your questions.