Push LO BLK
Push LO BLK
Zigbee switch - Wireless - 6 Functions
Always included
Zigbee switch

CR2430 battery

3M adhesive tape
Push LO BLK
Push LO BLK
Zigbee switch - Wireless - 6 Functions
In stock
Want to enable everyone to operate smart LED bulbs in the home? A smart switch is the solution. This smart switch is used to manually operate your lighting. Each smart switch can recall up to 6 favourite light scenes or simply switch all the lights on or off at once. Everyone is in control of the lighting, even without an app! This product requires the Marmitek Link ME (Zigbee gateway) and works with all Marmitek Smart me LED bulbs, sensors and plugs.
Zigbee 3.0 - also works with other brands with Zigbee 3.0
Note: requires Link ME (Zigbee gateway)
3 functions
1 app
Receive a 5% discount on the accessories below
5% discount on this accessory(s)
Total amount of this bundle
€ 52,12
View full details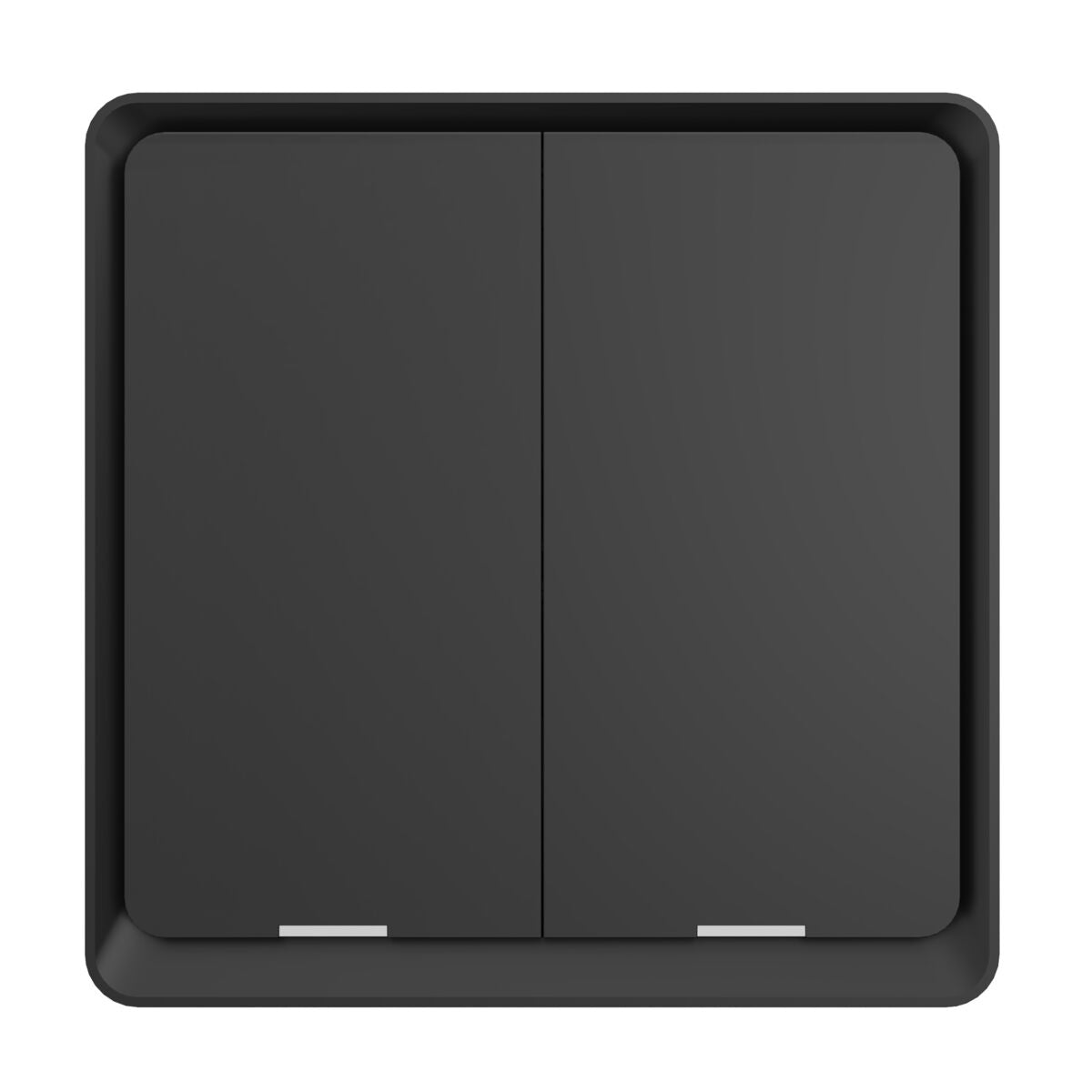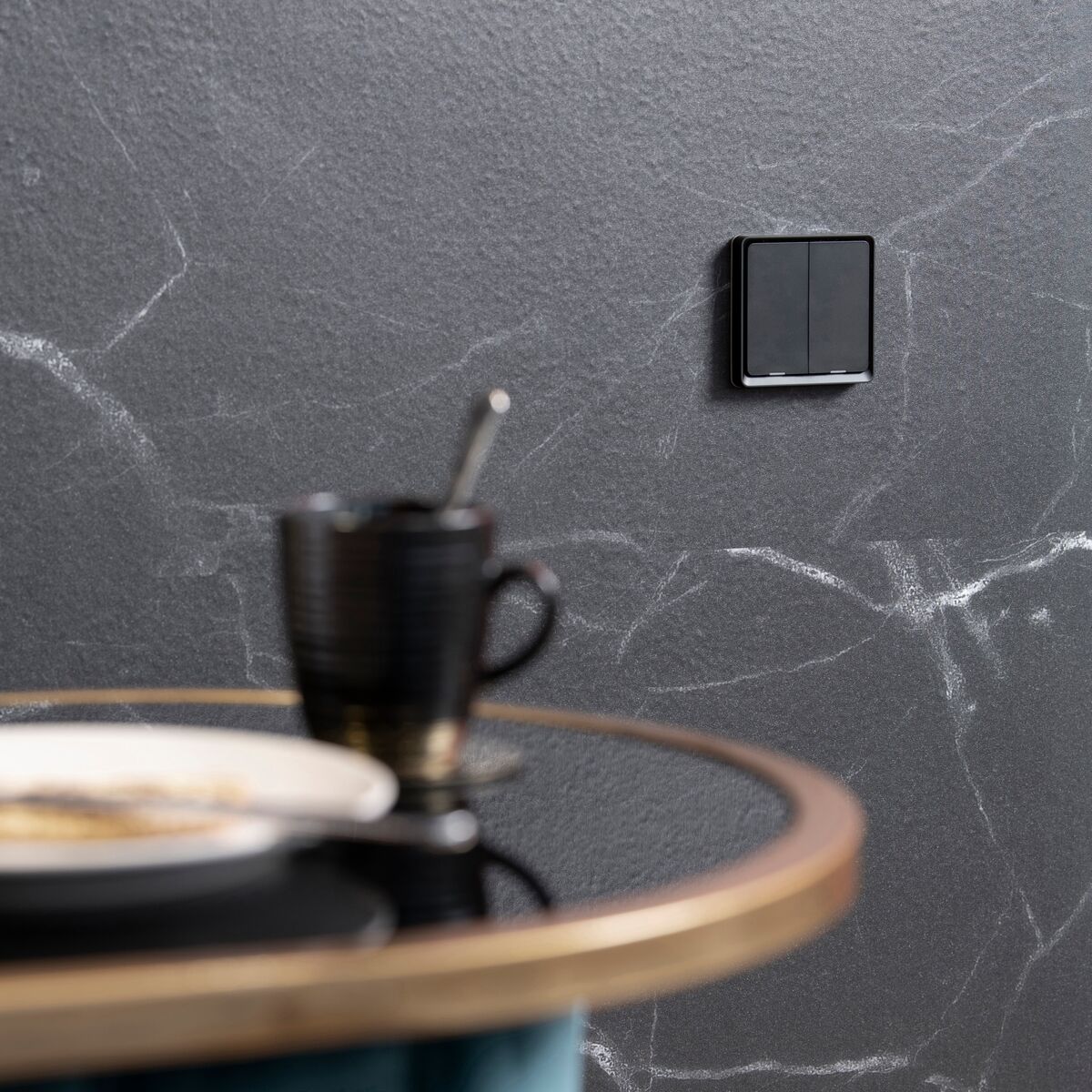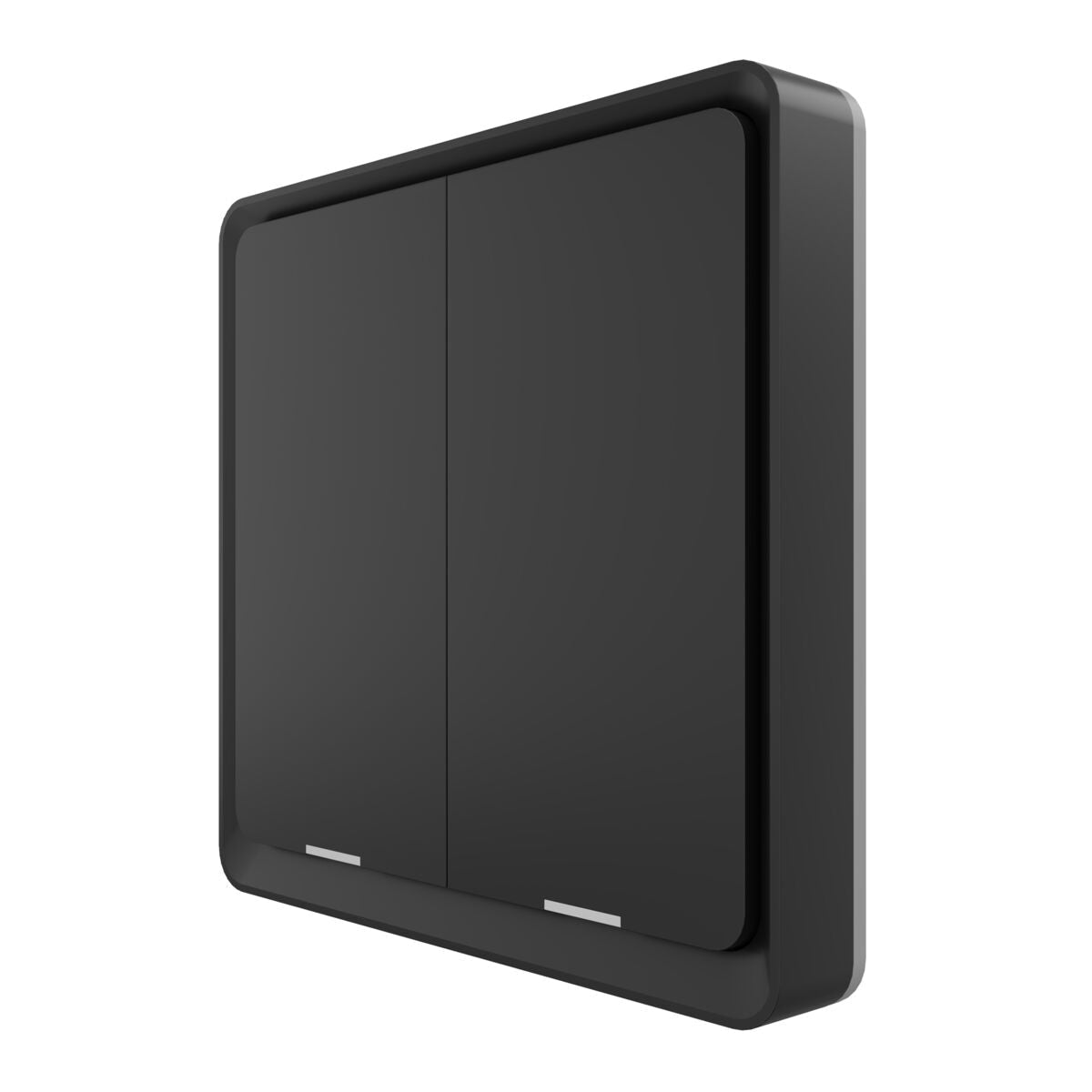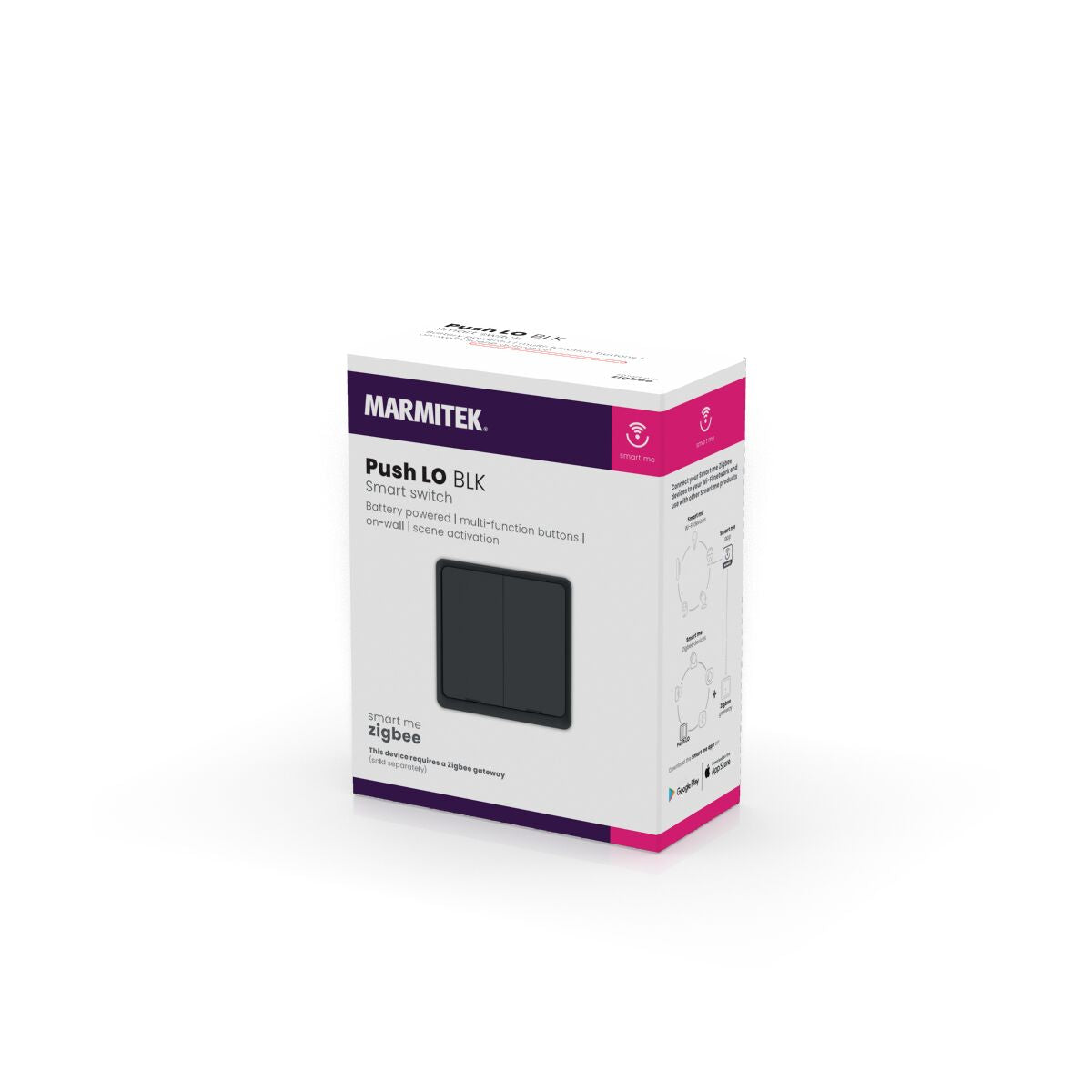 Push LO BLK
Product description
This product requires a Zigbee gateway (sold separately).
Use the buttons to switch your Smart me LED bulbs and plugs on/off
Use the buttons to activate Smart me products or to execute scenarios.
Assign up to 3 different actions to each button (one click, double click, long press).
The shallow depth, battery and adhesive strip make it possible to stick the switch on any wall in your home.
Easy setup via the free Smart me app.
Technical specifications
Wireless technology
Zigbee 3.0
Range
Up to 30 meters in an open area
Power supply
Battery CR2430
Dimensions (H x W x D)
86 x 86 x 13 mm
Trigger method
One click, double click, long press 5s
Battery life
50,000 (1 year @ 30 per day)
Commentaires
Frequently asked questions
What is a Zigbee endpoint?

A Zigbee endpoint does not transmit the Zigbee signal to other Zigbee products, the signal stops here. These are usually battery-powered products. If they also have to transmit the Zigbee signal to other Zigbee products the batteries are empty very quickly.
The product has a button cell battery as power supply. Does it last as long as stated in the user manual?

Because the Zigbee protocol is very energy efficient, the batteries do indeed last as long as in the manual.
If I start using a different WiFi router, do I have to reinstall all my Zigbee products?

If your new WiFi router gets the same SSID and password as your old WiFi router, everything will continue to work. If this is not the case, you will have to register your WiFi products again. If you have registered your Zigbee gateway again, all your Zigbee products will immediately work again, so you do not have to register them again.
Where can I find the Marmitek Zigbee use more products?

Our Smart me app uses the Tuya technology. You can also install our Smart me products in other apps that use the Tuya technology. This can also be done the other way around. You can also easily install third-party products with the Tuya logo in the Smart me app.
Can I also use Zigbee third-party products with the Smart me app?

You can use all Zigbee products that use the Tuya technology with the Smart me app. You do need the Link ME gateway for this. You can also use the lamps from Philips Hue and Ikea TRÅDFRI with the Smart me app.
Can I connect my Zigbee products to multiple gateways?

No, a Zigbee product can only be linked to 1 gateway.
Need help?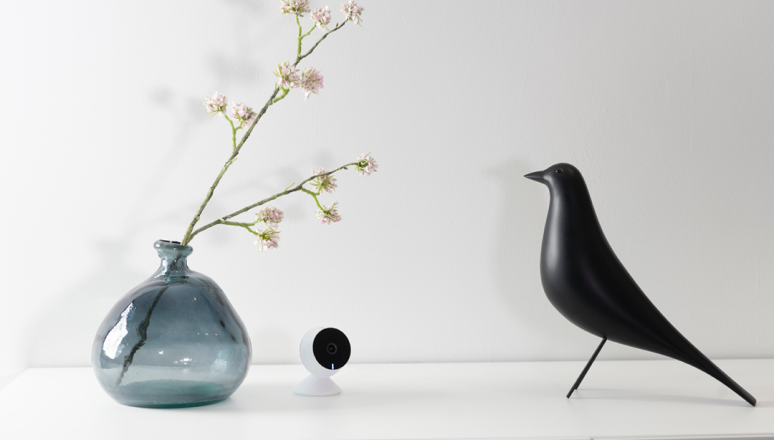 NEED HELP?
WE ARE HERE TO HELP YOU!
If you have any questions about our products or our services, do not hesitate to contact our customer service. Our employees are ready to help you and answer your questions.