Always included
USB-C to DisplayPort adapter
In stock
This USB-C to DisplayPort adapter enables you to connect a USB-C device to a TV, monitor or beamer with DisplayPort input. Connect a MacBook, Chromebook or laptop to a display or beamer, extend your laptop with a second external display or connect an iPad to a presentation screen with DisplayPort input. Flexible rubber cable for intensive use. Robust aluminium housing; prevents any interference from outside.
No Interference – High Quality Aluminum Housing
Abrasion Resistant - 15cm Flexible Rubber Cable
21.6 Gbps
View full details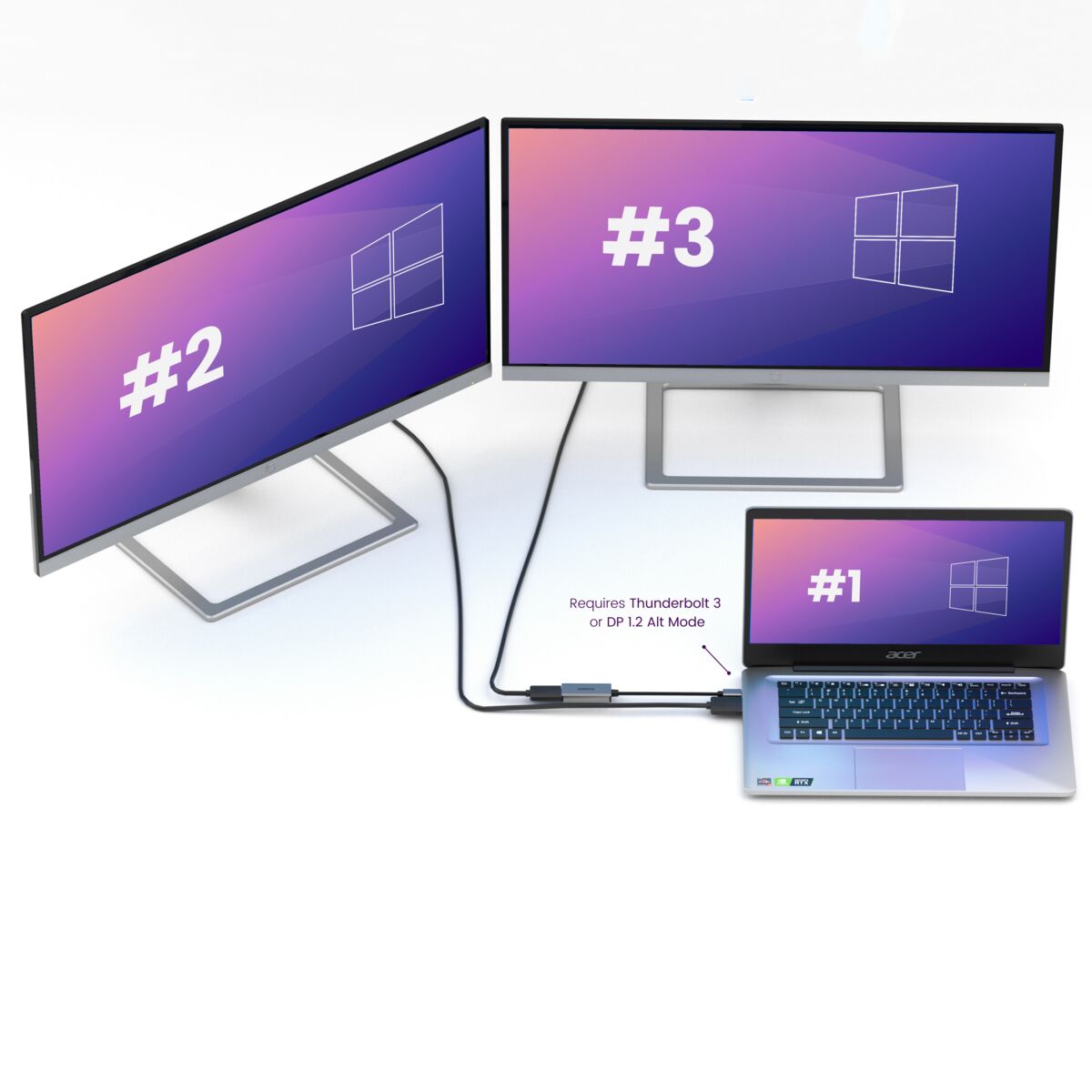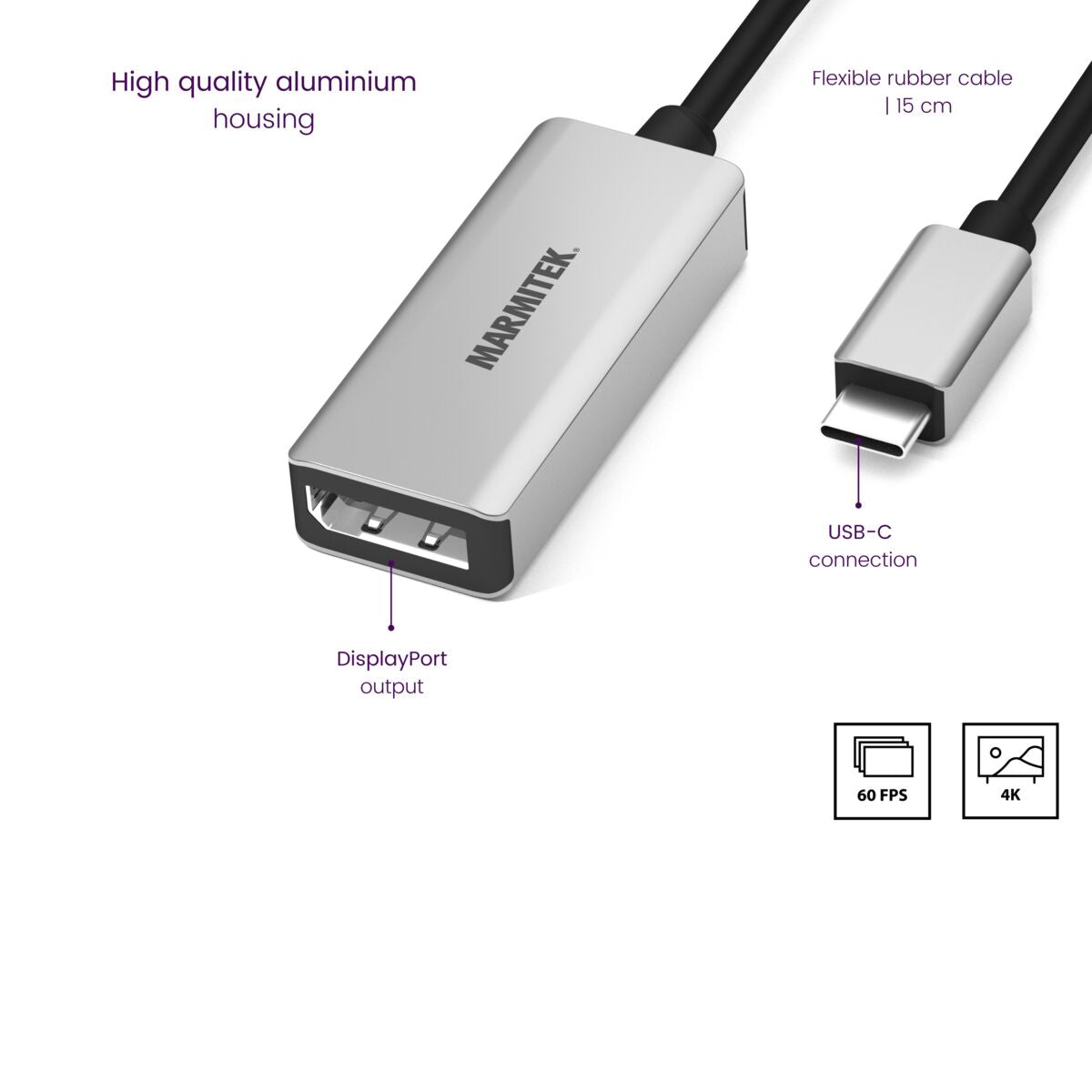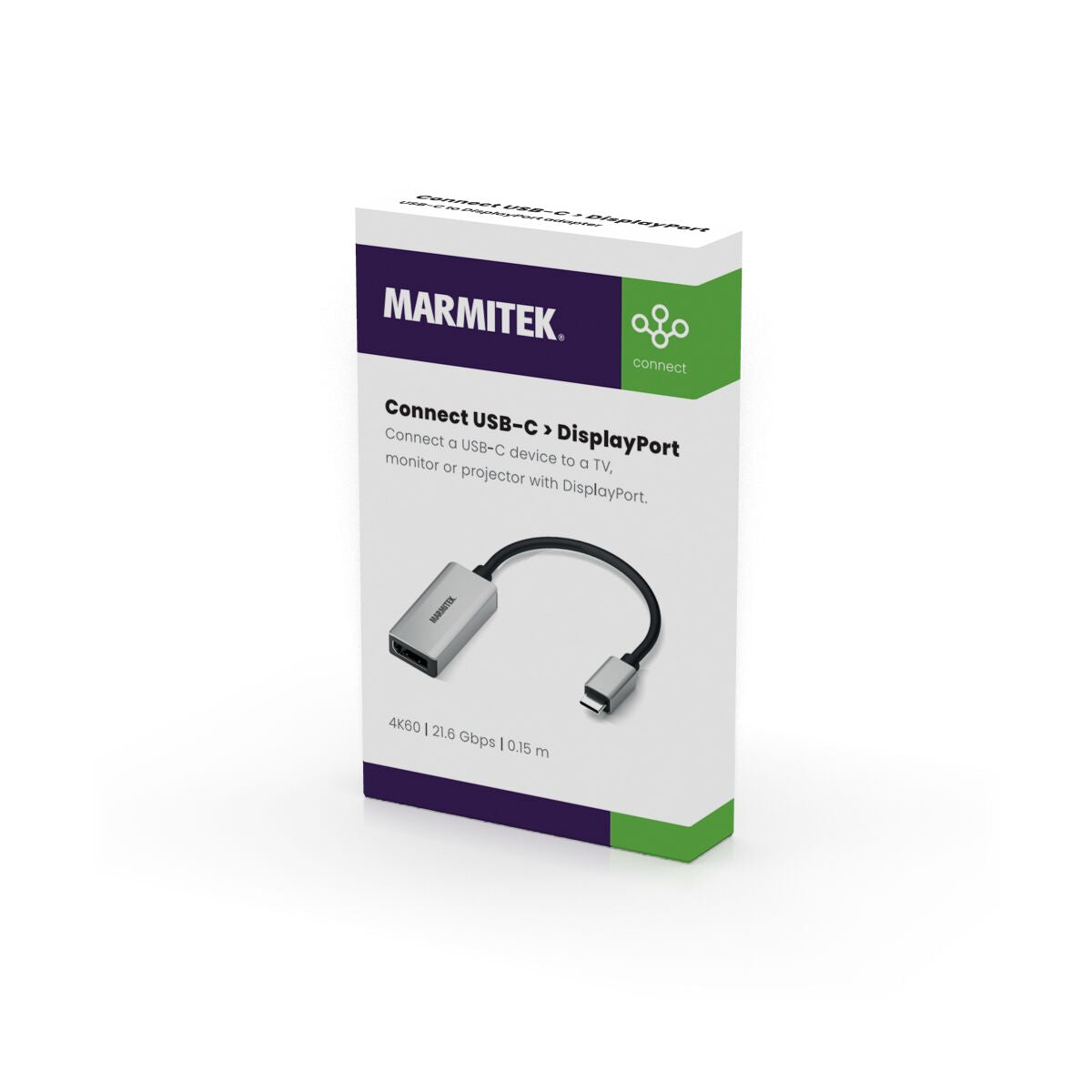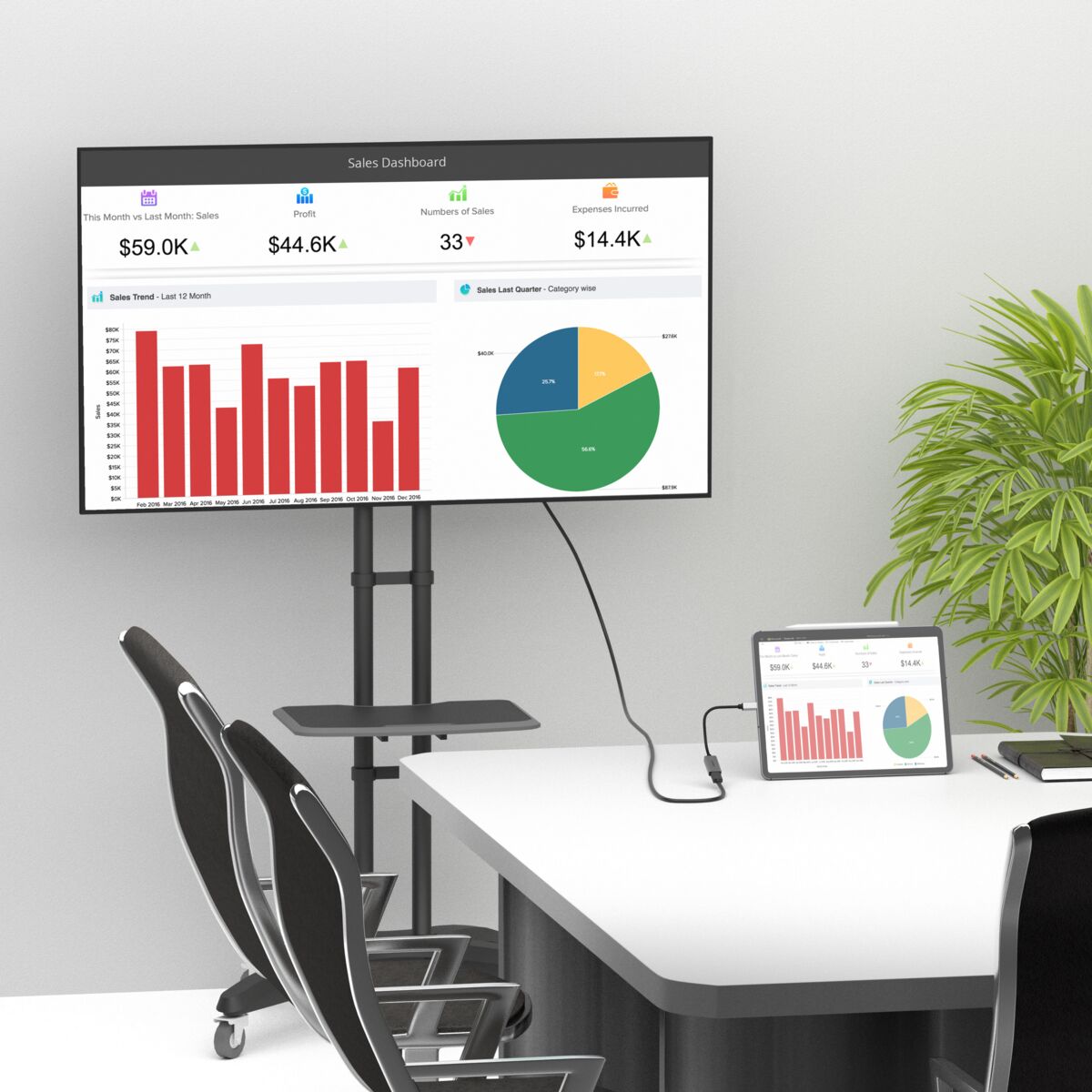 Connect USB C > DisplayPort
Product description
Connect a USB-C device to a TV, monitor or projector with DisplayPort.
Flexible 15 cm rubber cable for intensive use.
High-quality aluminium housing >> robust and prevents any external interference.
USB-C 3.1 port with Thunderbolt or DisplayPort Alternate Mode 1.2 (DP Mode 1.2) required on source device – e.g. MacBook Pro, MacMini, iPad Air (2020 and newer), iPad Pro (2018 and newer), iMac, MacBook, Surface Book 2, Chromebook, etc.
List of supported devices: click here
Turn a USB-C port into a DisplayPort output and easily share company presentations, videos, photos or other content on a TV, monitor or projector.
With a bandwidth of 21.6 Gbps, it is suitable for Ultra HD 4K60 resolution (3840 x 2160/60 Hz).
Connect a MacBook, Chromebook or laptop to a display or projector and share company presentations. Also suitable for connecting a 2nd external display, creating an extended desktop area for your laptop.
Technical specifications
Output
1 x DisplayPort (female)
Ambient temperature
0° C to 45° C
Output Resolution
Max. 4K(3840x2160) 60hz
HDCP Standards
HDCP 2.2 and 1.4
Color Formats
RGB and YCbCr 4:4:4 or 4:2:2
Color Depths
6/8/ 10/12-bit
Reviews
Frequently asked questions
Does my USB-C device support video over USB-C?

Since not every USB-C port supports video forwarding, there are a number of symbols that can indicate whether the device is suitable or not. This concerns the symbols of DisplayPort and Thunderbolt 3. If these are present next to the USB-C port, the port can certainly pass video. Devices such as Apple MacBook Pro, Chromebook laptops and Samsung Galaxy S10 / 20 support video over USB-C. For a complete list of supported products, please visit this

website.
Can I also use screens with different sizes?

With this adapter it is also possible to use screens that have a different size. This allows you to easily connect, for example, a widescreen monitor or a beamer.
Do I need to install drivers before use?

No, it is not necessary to install separate drivers for the adapter to work.
Need help?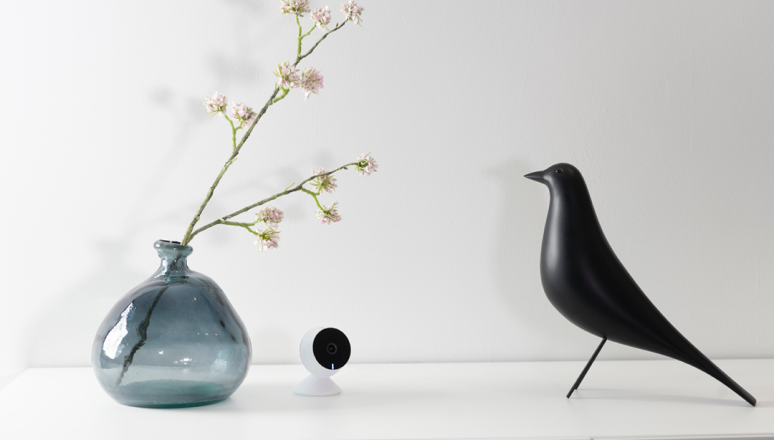 NEED HELP?
WE ARE HERE TO HELP YOU!
If you have any questions about our products or our services, do not hesitate to contact our customer service. Our employees are ready to help you and answer your questions.