In stock
This USB-C adapter converts a USB-C port into a USB-A port. Connect an external hard drive to a laptop or connect a keyboard to a tablet or iPad. Or use your existing USB-A cables to charge a smartphone in a USB-C connection-only car. Flexible 15 cm rubber cable for intensive use. Robust aluminium housing; prevents any interference from outside.
No Interference - High Quality Aluminum Housing
Abrasion Resistant - 15cm Flexible Rubber Cable
View full details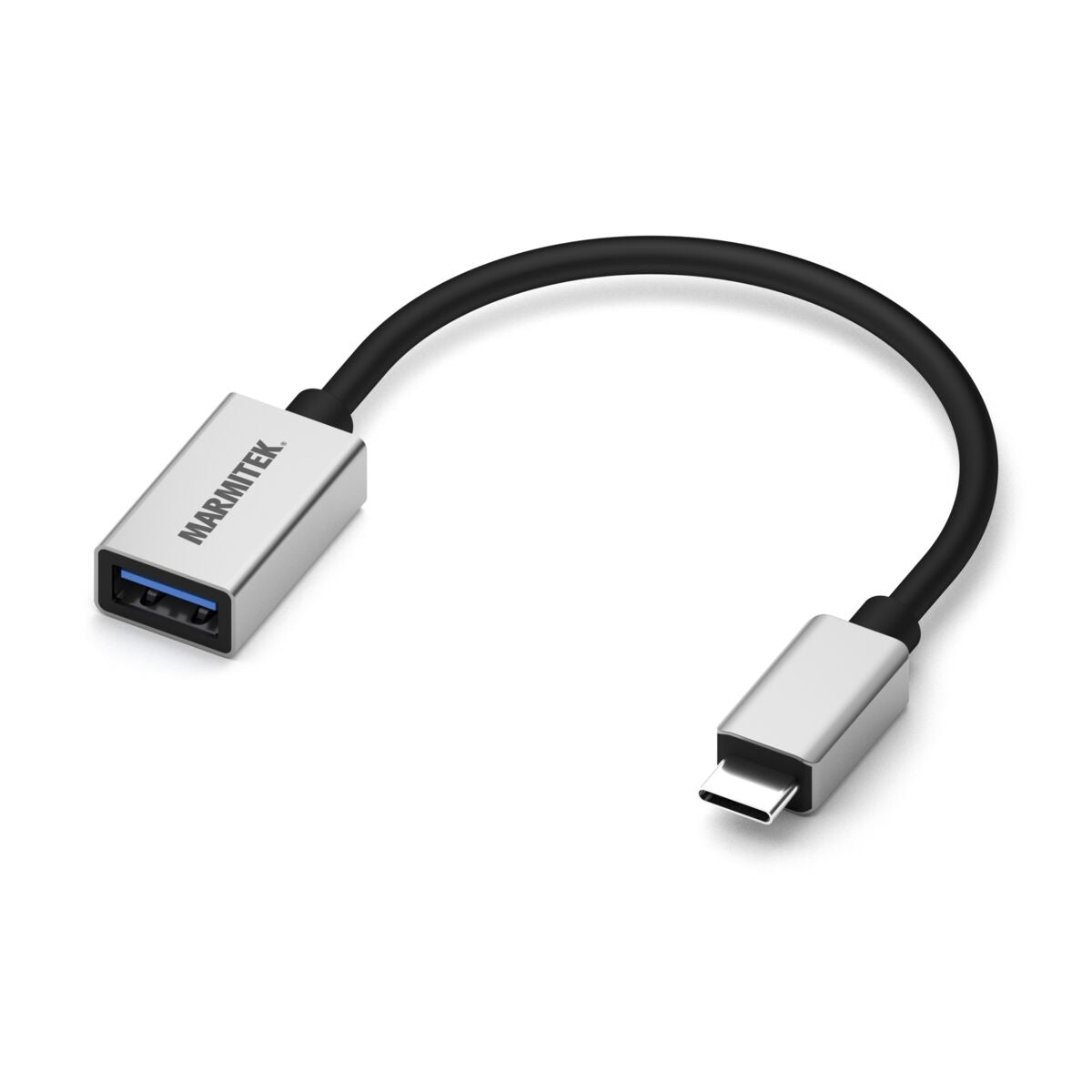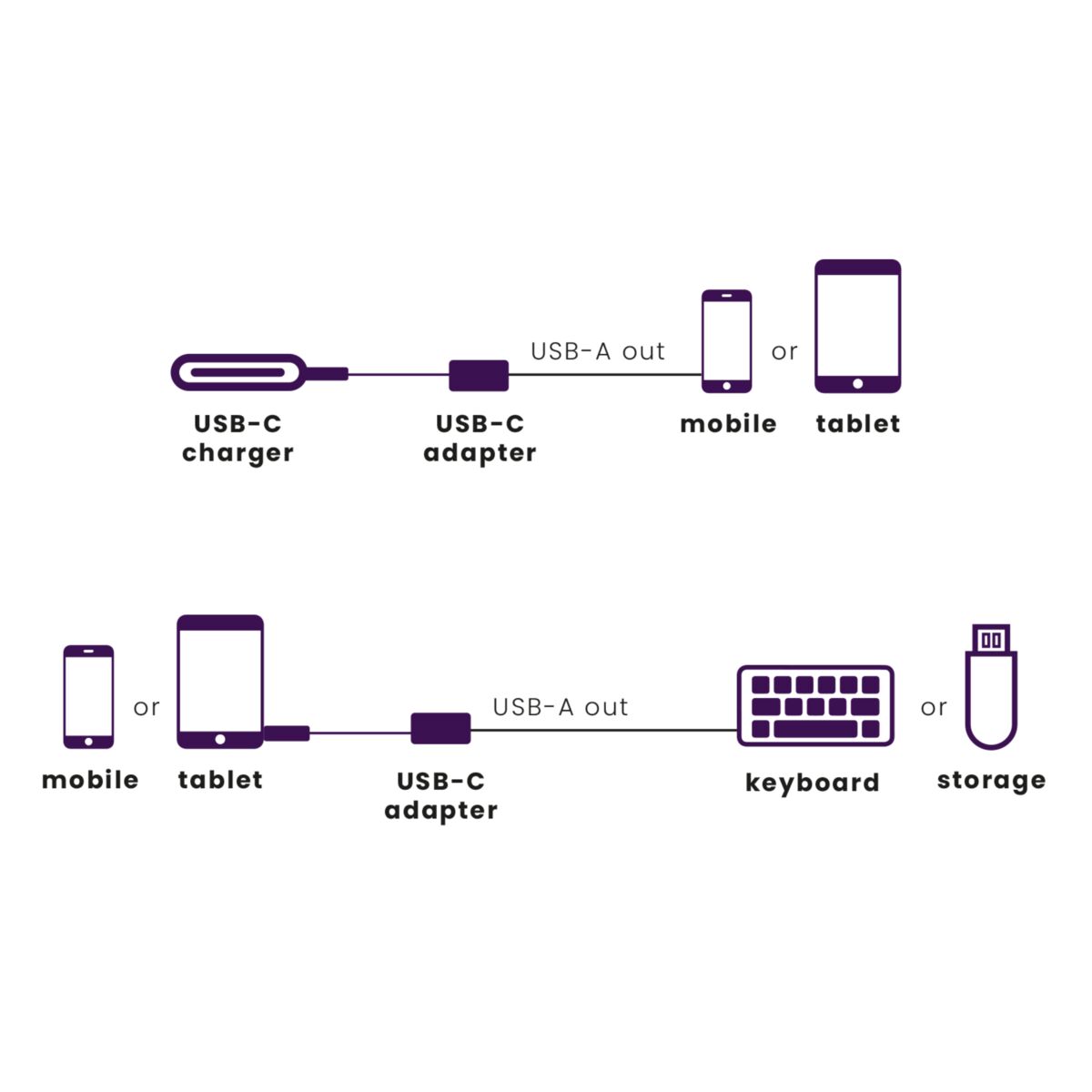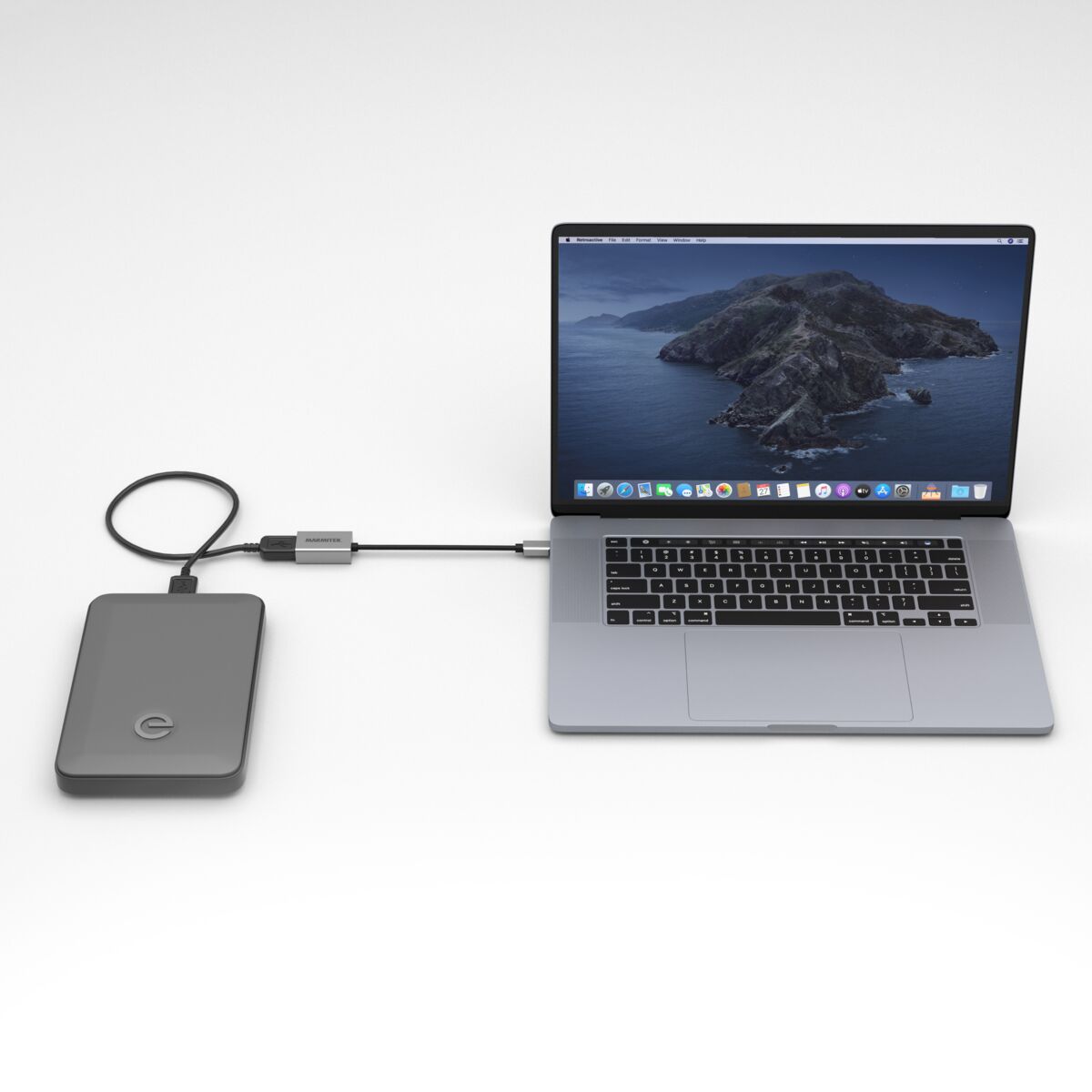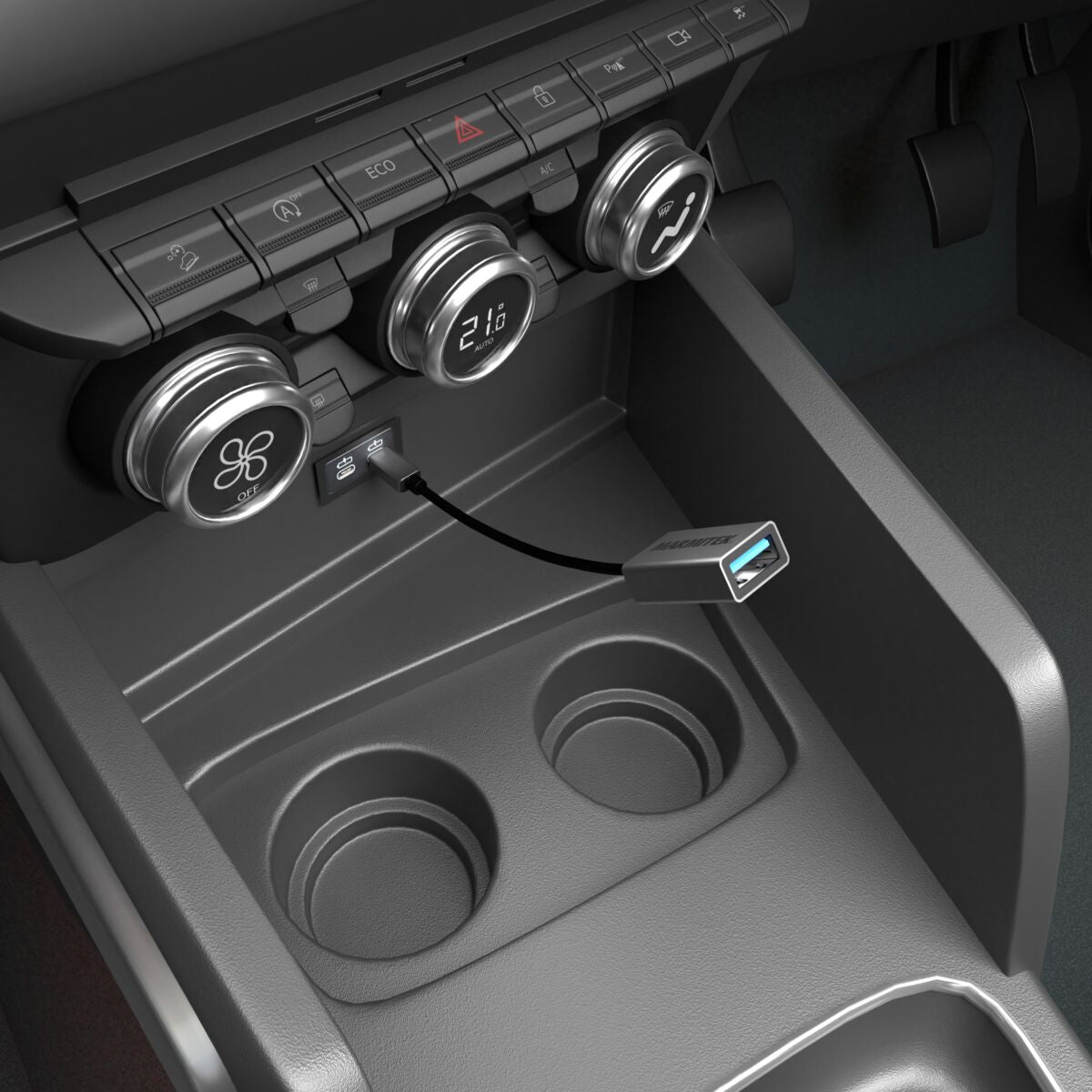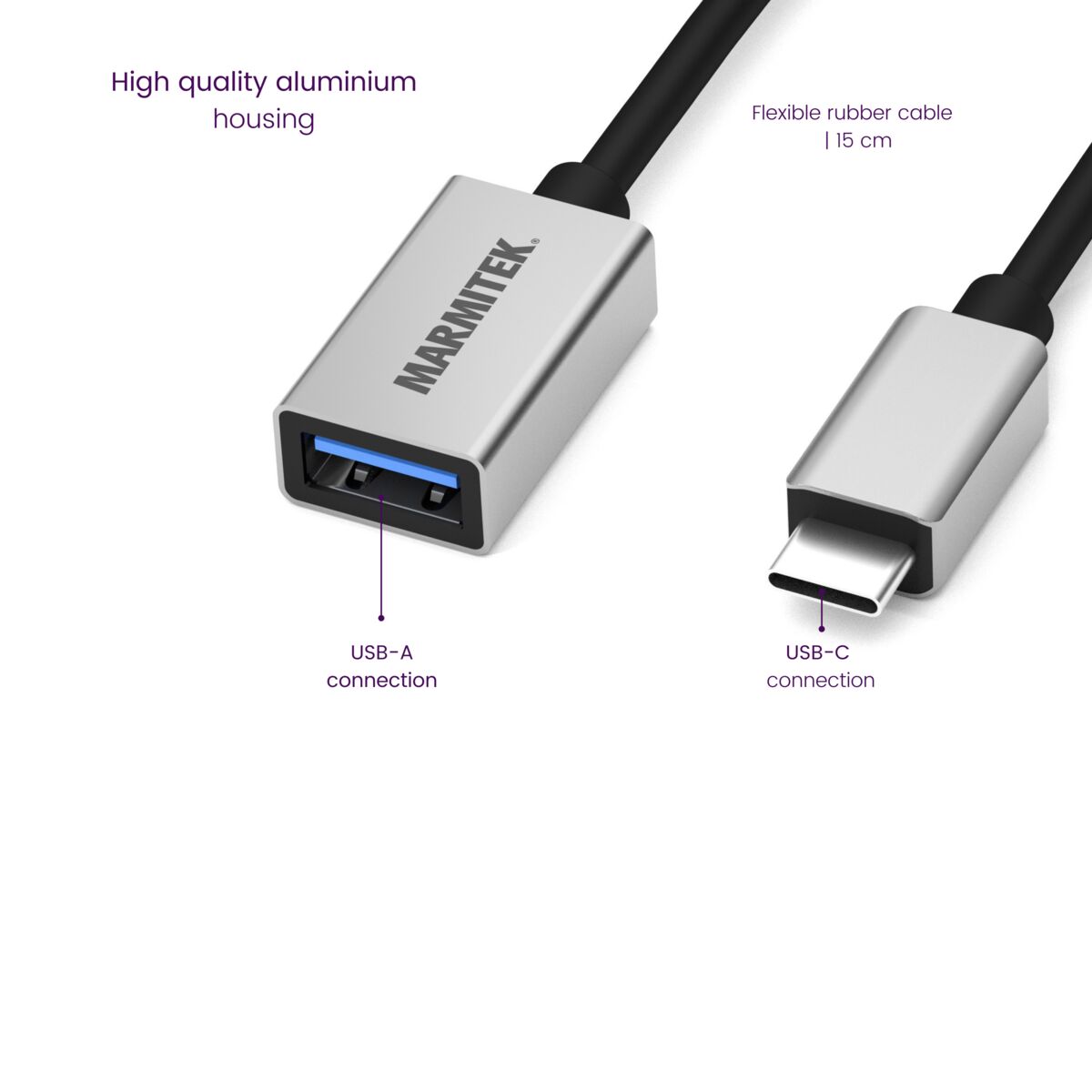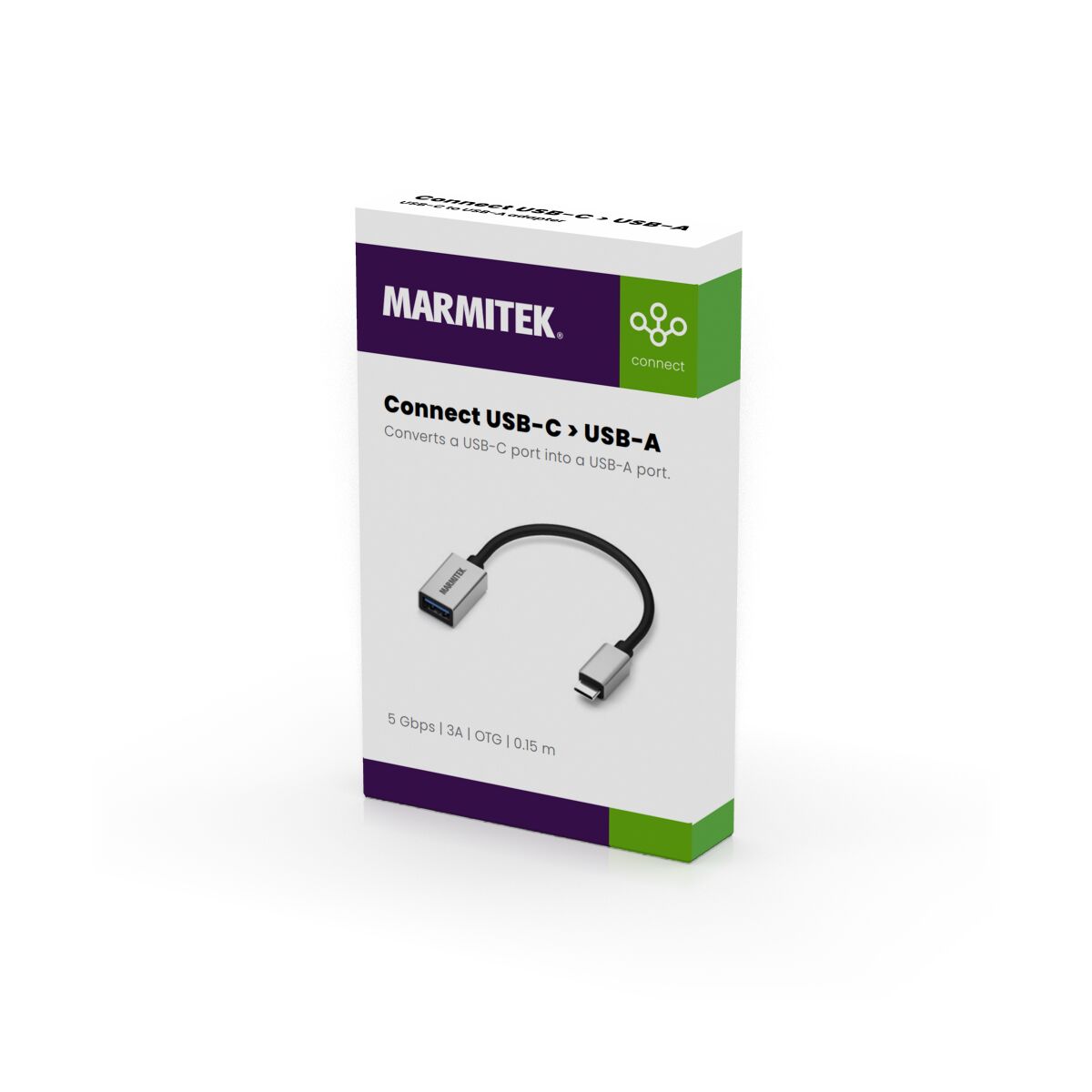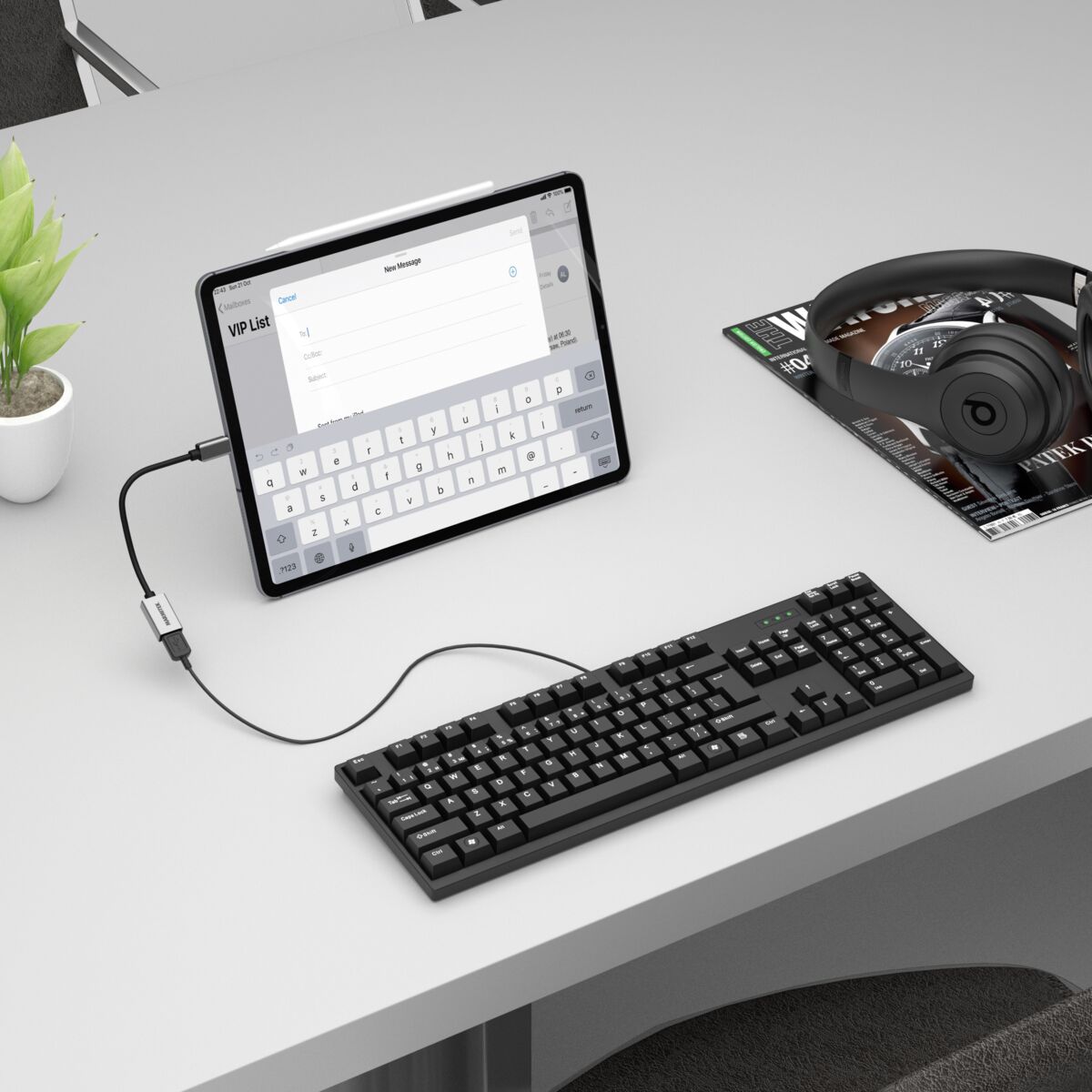 Connect USB C > USB
Product description
Transforms a USB-C port into a USB-A port.
Flexible 15 cm rubber cable for intensive use.
High-quality aluminium housing >> robust and prevents any external interference.
Turn a USB-A port into a USB-C port to charge old devices via a USB-C port.
Turn a USB-C port into a USB-A port to connect USB OTG devices*. * Your mobile device must support USB OTG.
For example, connect a keyboard or mouse to an iPad. Or charge your old USB-A device from a device that no longer has a USB-A port (e.g. a new car). This enables you to continue using your old charging cables, so there's no need to buy new ones.
Technical specifications
Ambient temperature
0° C to 45° C
Ambient humidity
10% up to 95%
Data transfer
Max. 5 Gbps
Reviews
Frequently asked questions
Does my phone or tablet support On-the-Go (OTG)?

Whether a phone or tablet supports OTG can often be found in the specifications of the device or on the manufacturer's website. In addition, apps can also be downloaded on Android that can be used to determine if there is support for OTG on the device.
Does this adapter work on any standard USB-C port?

Yes, this adapter is suitable for transferring all data that can normally be transferred via a USB-C cable.
Do I need to install drivers before use?

No, it is not necessary to install separate drivers for the adapter to work.
Need help?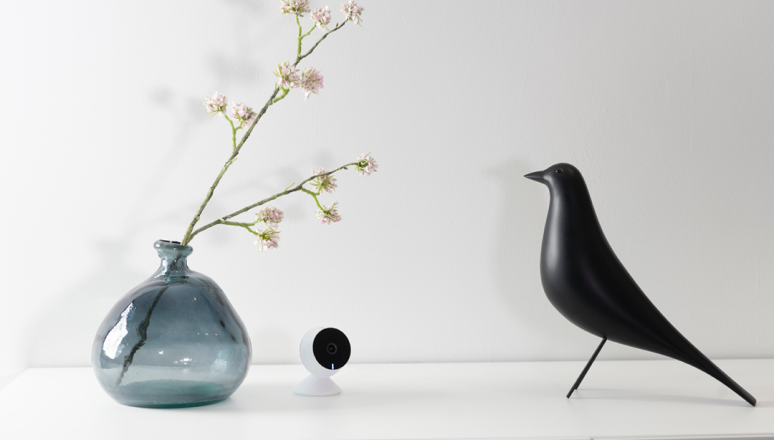 NEED HELP?
WE ARE HERE TO HELP YOU!
If you have any questions about our products or our services, do not hesitate to contact our customer service. Our employees are ready to help you and answer your questions.